Published: 29/06/2022
-
13:11
Updated: 14/02/2023
-
10:54
Lindsay Hoyle has scolded Ian Murray MP after he spoke up during Prime Minister's Questions.
During a discussion over leadership, Dominic Raab, who was standing in for the absent Prime Minister Boris Johnson, hit out at deputy Labour leader Angela Rayner.
---
Mr Raab said: "I can't help thinking that the right honourable lady is auditioning for the leadership contest on that side, not really referring to anything on this side."
Before Scottish MP Mr Murray, sat next to Ms Rayner on the Labour front bench, made a comment.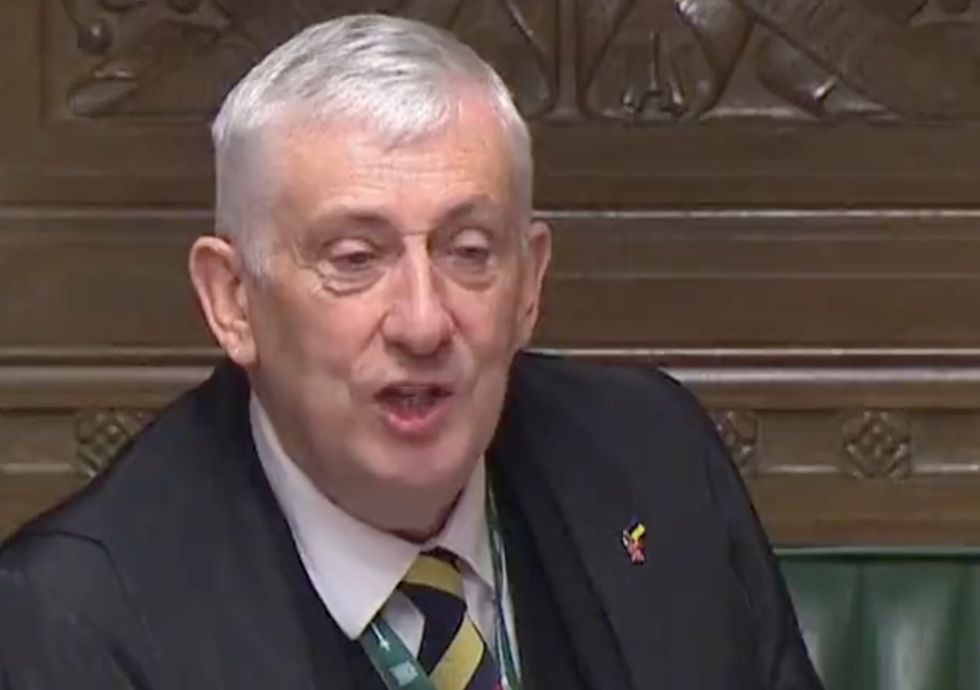 Lindsay Hoyle
GB News
Mr Raab added: "She's got the support of the honourable member," referring to Mr Murray.
Before Mr Hoyle, the Speaker of the House of Commons, intervened by giving Mr Murray a warning
He said: "Mr Murray, we've already had questions for Scotland, it's not continued, it's not your debate."
Mr Raab carried on by defending the Tory party: "Mr Speaker, he was just announcing his support for the right honourable lady.
"We're putting in place the economic plan to help people with the cost of living, the Labour Leader is getting ready for year zero.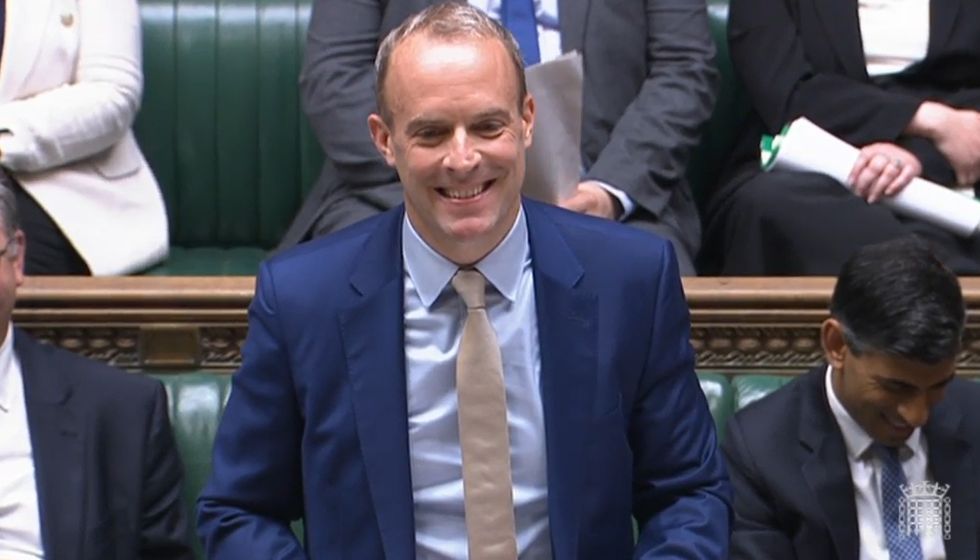 Dominic Raab was interrupted by Mr Murray
House of Commons
"We're the ones supporting Ukraine with sanctions on Russia with military support.
"We're the ones making the streets safer, more police and tougher sentencing under the police crime sentencing act in force this week, she voted against both.
"They've got no plan, they're not fit to govern."
The pair also shared a fiery exchange about the future of the PM after the Conservatives lost two by-elections last week.
During her opening remarks, Ms Rayner said: "This week the Government lost two by-elections in one day, the first in three decades.
"It's no wonder that the Prime Minister has fled the country and left the honourable member to carry the can.
"The people of Wakefield and Tiverton held their own vote of no confidence, the Prime Minister is not just losing the room, he's losing the country.
"But instead of showing some humility, he intends to carry on until the 2030's."
Before Mr Raab hit back by saying: "I gently point out to her that we want this Prime Minister to go on a lot longer than she wants the leader of the Labour Party to go on for."