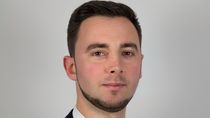 A former British Gurkha has become the first above the knee double amputee to scale Mount Everest.
Hari Budha Magar, 43, climbed the 8,848-metre mountain last week in order to raise awareness about disability.
"I hope my climb will help change the perception of persons with disabilities," he said from the Everest base camp.
"I would like to encourage all people to take to climbing any mountain of their choice."
Magar, who joined the British army in 1999, lost both his legs after stepping on an improvised explosive device (IED) during a patrol duty in Afghanistan in 2010.
Mount Everest has been climbed by more than 11,000 people, including those with disabilities – like blindness and below the knee amputees.
Nepal's Department of Tourism said Magar's ascent is "a world record".
Watch his incredible journey in the video above.