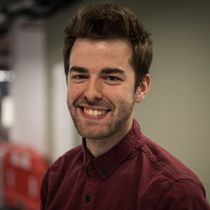 By Carl Bennett
Published: 09/12/2021
-
12:27
Updated: 09/12/2021
-
12:28
A woman working at a tech company has been awarded more than £12,000 in compensation after taking a discrimination claim to a London court because her job performance was downgraded for taking maternity leave.
Diana Ledkova returned to work in November 2019, but two months later during an appraisal was told she had not "met all or most expectations" for the year. During an annual review just two months before she went on leave she was rated as "exceeding expectations".
---
She was also disappointed to find out parts of her job were handed to a male colleague without any conversation, which made her feel like she had been demoted.
The panel at the tribunal ruled Ms Ledkova had been the victim of "unfair treatment" and awarded her £12,597.83 in compensation.
Diana Ledkova had joined the financial tech firm Traiana as a project manager in 2014, and promoted four years later to lead a team of three employees before taking maternity leave.
It was agreed some of her line manager responsibilities would be taken on by a colleague rather than hiring cover.
On the same day Ms Ledkova left for her maternity leave, Traiana Limited was bought by an American company and she was told the new ownership she would employed in a different division.
The tribunal heard: "Specifically, the plan did not record that [Mrs Ledkova] would return to managing her team.
"There was no discussion about any changes to [Mrs Ledkova]'s role when she would return during this time."
Following her disappointing appraisal after being back at work for two months, Ms Ledkova asked for her review to be raised back to her previous performance.
The tribunal was told: "[She] believed she had been overlooked whilst she was on maternity leave.
"(She) requested her pre-maternity position to be restored in terms of reporting to Mr McKenzie and managing her team.
'Whilst [her] grade and salary had not changed, Mrs Ledkova reasonably perceived what had happened to be a demotion in operational status."
Ms Ledkova pursued employment tribunal claims after being unhappy with the outcome of a formal grievance against her employer.
In its judgement, the tribunal said: 'Mrs Ledkova's maternity absence undermined her appraisal rating.
"She was not given a performance evaluation rating in respect of the seven months she worked in 2018 because she was on maternity leave when a performance review was due.
"[Mrs Ledkova] had completed her side of the performance review before going on maternity leave.
"[She] did not receive an appraisal in January 2019 for the 2018 year. This was because she was on maternity leave.
"Mrs Ledkova was not able to maintain her record of exceeds expectation appraisals and her 7 months work for 2018 was marked.
"This is therefore of unfavourable treatment because she was on maternity leave.
"The decision to remove her team (or not return them to her) [also] amounted to unfavourable treatment because she was on maternity leave."
She was awarded £12,597.83 in compensation for injury to feelings and other costs.