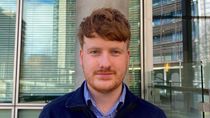 Published: 27/04/2023
-
11:10
Bud Light's partnership with Dylan Mulvaney has been criticised by Lionel Shriver as she criticised he trans influencer for their "drastic stereotype" of women.
The American author joined Dan Wootton on GB News and pointed out a crucial flaw in the company's decision to appeal to Gen Z with its latest marketing ploy.
Shriver said: "What's bizarre about the whole trend is that it's not in the interest of making money, that's what makes it so baffling.
"IfAnheuser-Busch were intelligently appealing to a whole new demographic and were going to expand the market for Bud Light, that would be one thing.
"But they're especially focusing this kind of campaign with Dylan Mulvaney on Gen Z. Well, they were born after 2000 and most of those people can't even drink yet so it's so wrong headed.
She continued: "They should want to make money, that's the whole purpose of marketing, to sell more of your product.
On the wider debate of Mulvaney's portrayal of women, Shriver said: "I'm a little torn on this because on the one hand, yeah, it's totally offensive. It is a drastic stereotype of what it is to be a female and and even in 1950s terms, he talks about crying all the time, he prances around. He's obviously. Incredibly weak physically.
"The way he moves his body is prissy and basically pathetic. His whole thing is pathetic.
"I mean it's almost like he's taking the mickey and as I noted in the column, if I didn't know who this guy was and I looked at one of these videos innocently I would have thought that he was taking the mickey out of both sexual stereotypes and transgenderism, that this is a satire. That's the way it comes across."
Dan Wootton Tonight is live, Monday to Thursday from 9pm, only on GB News.