Published: 16/08/2022
-
20:29
Updated: 17/08/2022
-
00:05
A leading consultant cardiologist who was one of the first people in the UK to take two doses of the Covid-19 vaccine and promote them on television has called for an end to all remaining vaccine mandates.
Dr Aseem Malhotra has written an open letter to Prime Minister Boris Johnson and US President Joe Biden calling for the immediate release of the raw data from Pfizer's original Covid-19 vaccine trial.
---
Speaking exclusively to GB News' Mark Steyn show, Dr Malhotra said: "When the vaccines were first released we were told they were 95% effective against infection.
"This is not true. This is based on relative risk reduction. In absolute terms, they provided 0.84 percent protection which means only one in 119 people would be protected from infection.
"This statistic was the pretence under which vaccine mandates were implemented.
"The latest data reveals that once infected there is no significant difference in transmission rates between the vaccinated and unvaccinated, which makes any scientific case for mandates illegitimate.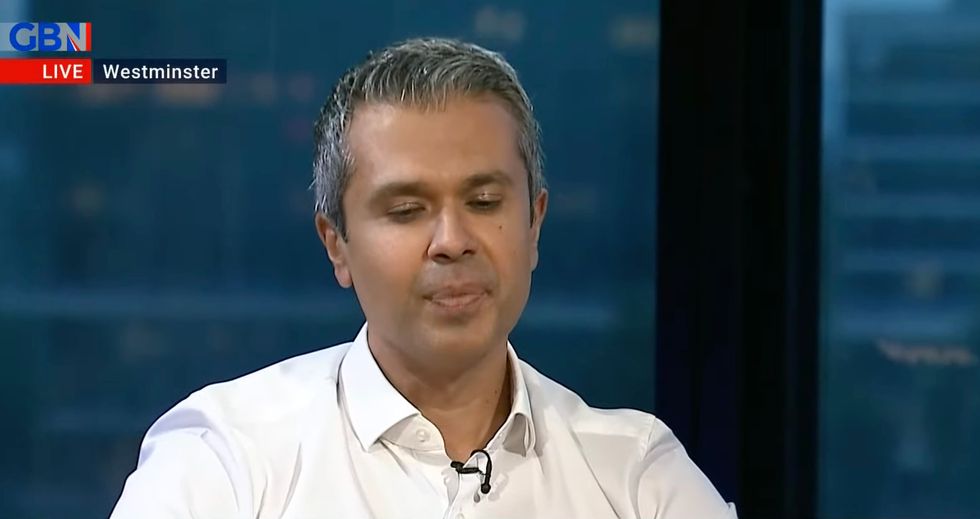 Dr Aseem Malhotra on GB News
GB News
"As newer and thankfully, less lethal, mutated strains became dominant, any protection against infection at the very least became less effective and likely completely ineffective, even if there is some significant (as yet to be fully determined in absolute individual terms) protection against serious illness and death."
The British vaccination programme ignited controversy last year after amending the Health and Social Care Act 2008 to make vaccinations mandatory for healthcare workers.
After a public backlash and fears of a mass exodus exceeding tens of thousands of workers, the mandate was revoked.
Dr Malhotra's letter refers to tennis champion Novak Djokovic , who is currently facing ban from the US Open due to his vaccination status.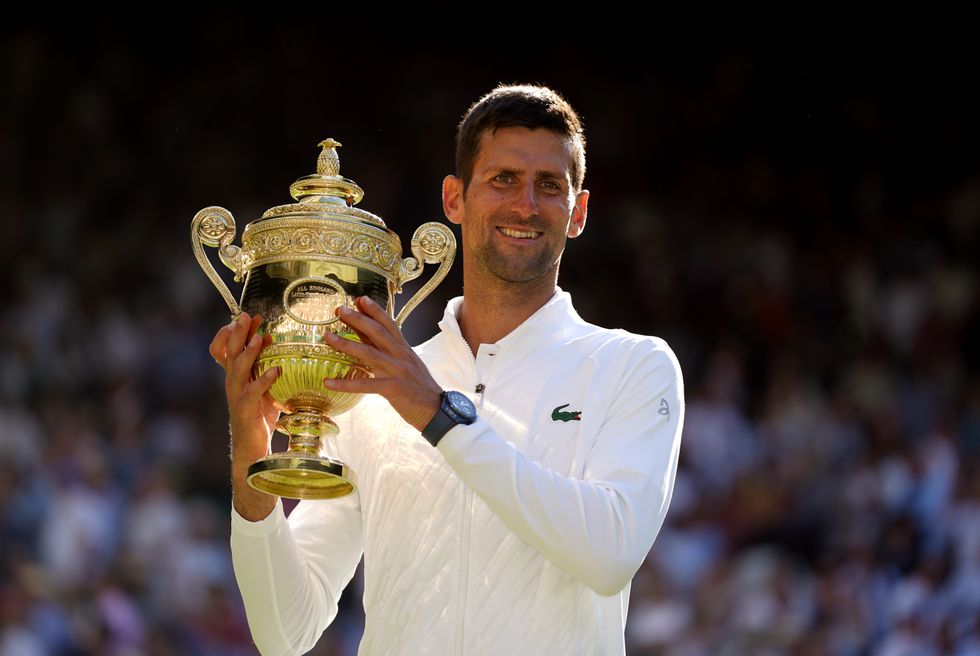 Novak Djokovic has been barred from tournaments this year due to his vaccination status
Adam Davy
It reads: "Given this evidence it cannot be ruled out that a person denied the chance to pursue their profession… could sue the relevant immigration authority for unjustified restraint of trade."
With the backing of eminent professionals such as University of Stanford's Professor Jay Bhattacharya, University of Buckingham's Professor Karol Sikora and Chair of the West Pennine Local Medical Committee, Dr Amir Hannan MBE, the letter also argues that vaccine mandates "are likely to fuel anti-vaccination activism, reduce compliance with other public health measures and decrease acceptance to future voluntary influenza or varicella (chickenpox) vaccines".
It also says: "It's concerning that in the UK 8 million people have refused the Covid 19 booster despite record infection rates and perhaps more disturbingly we are now seeing… reduced uptake of the MMR vaccine for children for the first time in 10 years."
A key focus of the letter is transparency in the pharmaceutical industry.
When Dr Malhotra delivered a recent lecture, senior NHS doctors were surprised to learn that the "the UK's medical regulator, the MHRA, received most (86 percent) of its funding from the pharmaceutical industry".
Dr Karol Sikora wrote in support of the letter "transparency with the data is an absolute necessity. The good, the bad and the ugly all need to be reported.
"And at over £20 a shot there's a lot of conflict of interest between pharma, governments and health insurers whether public or private."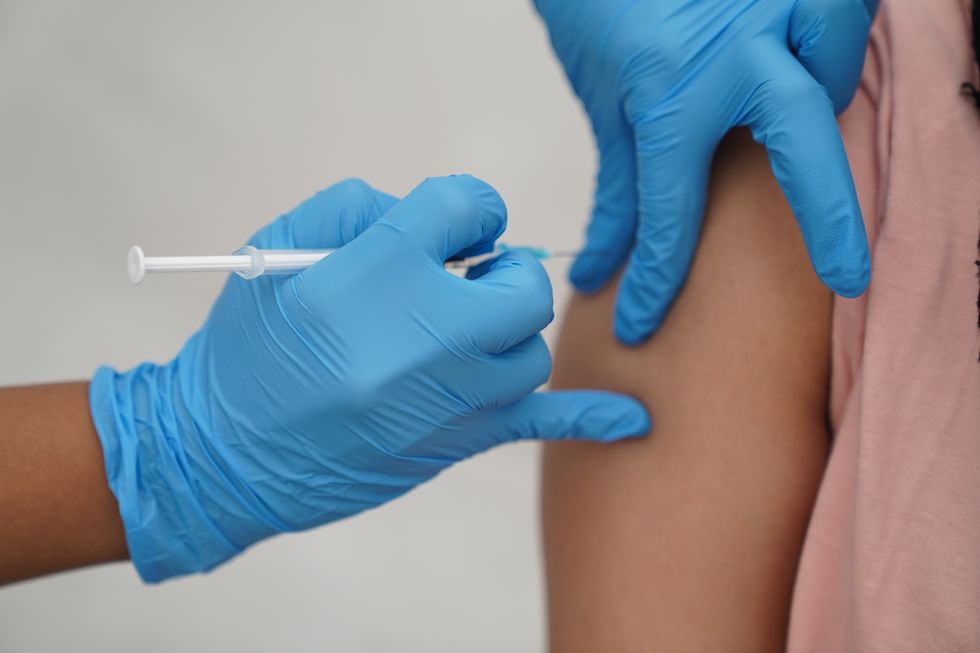 File photo dated of a person receiving a Covid-19 jab
Kirsty O'Connor
Dr Malhotra also wrote "Rather than encourage transparent debate about the true benefits and potential harms of the Covid vaccine as new evidence emerges, those that encourage more critical thinking and adding to the database of relevant knowledge are smeared."
This comes in light of investigative journalist Paul Thacker's investigation into Pfizer's trial data published in the British Medical Journal (BMJ) last year being branded "false information" by independent fact-checkers.
The outgoing and incoming editors of the BMJ subsequently wrote an open letter to Mark Zuckerberg in protest.
"A former employee of Ventavia, a contract research company helping carry out the main Pfizer Covid vaccine trial, began providing The BMJ with dozens of internal company documents, photos, audio recordings, and emails" the open letter stated.
The whistleblower, a regional director of Ventavia named Brook Jackson, claimed to the BMJ a number of malpractices including "that the company falsified data, unblinded patients, employed inadequately trained vaccinators, and was slow to follow up on adverse events reported in Pfizer's pivotal phase III trial".
Jackson repeatedly notified Ventavia of the concerns and so "emailed a complaint to the US Food and Drug Administration. Ventavia fired her later the same day."
Dr Malhotra argues "global vaccine mandates for Covid-19 must stop until we have the full data on efficacy of all available vaccines."
Writing in praise of Dr Malhotra's findings, Dr Amir Hannan said "[Dr Malhotra] raises some important questions about the validity of the assertions made, asking for all data to be made available so that an in depth analysis can be developed and proper conclusions identified to help restore trust in doctors, the pharmaceutical industry, the research community, the regulatory bodies, the press and governments."
Dr Malhotra's letter has been published in the European Scientist.
Pfizer/BioNTech have been contacted for comment.