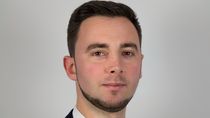 By Dan Falvey
Published: 24/09/2023
-
08:37
Updated: 24/09/2023
-
07:41
GB News' Ben Leo was at the National Rejoin March in London yesterday, speaking to those who are demanding Britain reverse Brexit.
Questioning the crowd, which as far smaller than in previous years, about why they were wanted to rejoin the EU her received some rather surprising answers.
One person claimed economies in the EU were doing far better than the UK - unaware that Germany is currently in recession.
Another person appeared to struggle to think of a reason before they then admitted that they "liked living in Spain".
Others at the march expressed their continued hatred of those who voted to leave, calling them "w****rs", "idiots" and "deluded".
Watch what those at the march had to say above.