Published: 27/03/2022
-
12:46
Joe Biden's comment, calling for a regime change in Moscow, was a "deliberate" strategic move Former Military and Intelligence Officer, Mike Tapp tells GB News.
The US president made the remark during an impassioned speech aimed to rally support for Ukraine in Warsaw, Poland yesterday.
---
Mr Biden declared: "For God's sake this man cannot remain in power."
Many have criticised the 79-year-old's fierce rhetoric that could possibly provoke The Kremlin, dubbing it another unscripted blunder evidenced by the White House's quick attempts to row back the remark.
Mr Tapp, however, said the comment and the accompanying White House statement appear to be "very deliberate".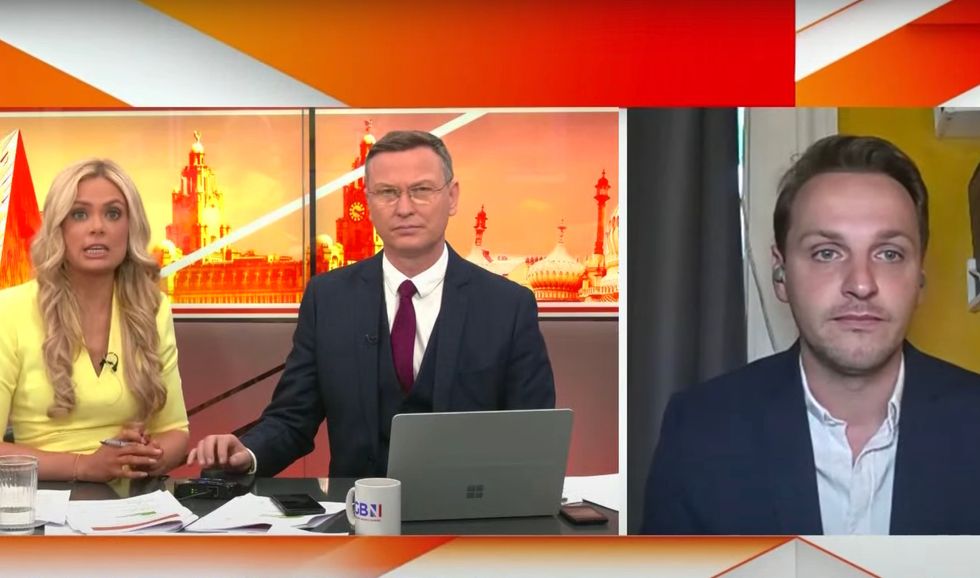 Former military and Intelligence Officer, Mike Tapp spoke with Ellie Costello and Stephen Dixon
GB News
Speaking on GB News' Breakfast show, Mr Tapp said: "Joe Biden, what he demonstrated yesterday is historic. What we're seeing is a stronger, more united NATO than ever, which is exactly what Vladimir Putin didn't want to see."
Mr Tapp continued: "I see this comment as being very deliberate and the White House statement also being deliberate.
"What this would have done is emboldened those around Putin who could be responsible for his downfall in the future."
GB News presenter Stephen Dixon asked if he thought it was part of a strategy?
Mr Tapp replied: "I think so. Joe Biden has decades of experience in politics, we all put these clever games at the reach of Vladimir Putin, but Biden's very capable too."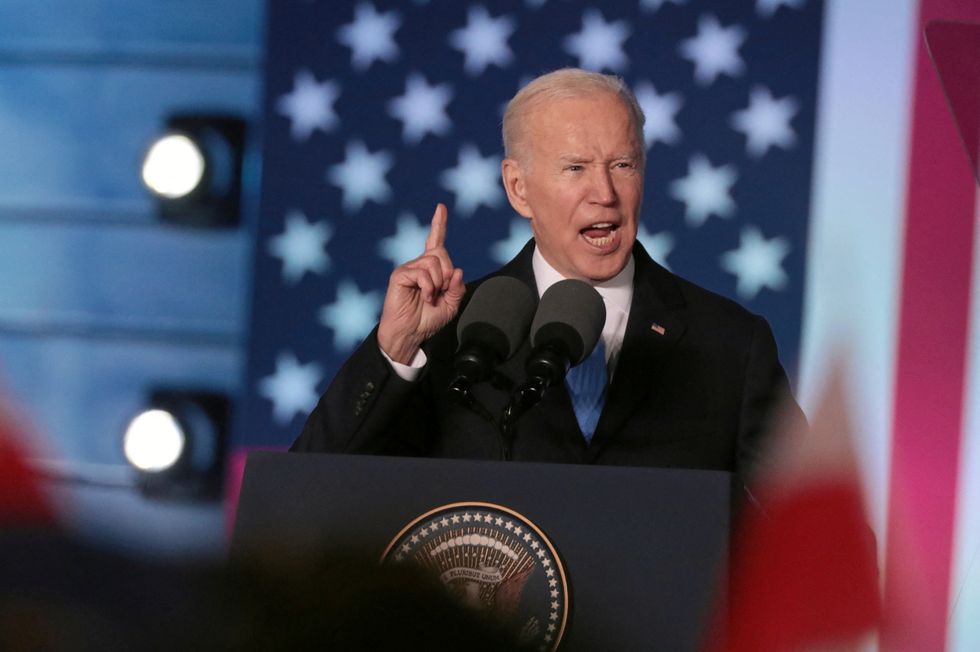 US president Joe Biden speaking in Warsaw, Poland
Slawomir Kaminski/AGENCJA WYBORC
"If you watch closely, which I did this morning, it doesn't look like a gaff, it looks like it's being read from the teleprompter.
He continued: "One of Biden's weaknesses I think is delivering speeches from the teleprompter, so I think it's quite obvious."
The Kremlin were quick to pick up on Mr Biden's remark.
Putin spokesperson Dmitry Peskov said: "That's not for Biden to decide."
Mr Peskov told Reuters: "The president of Russia is elected by Russians."
Today, Cabinet minister Nadhim Zahawi distanced the UK from Mr Biden's comments.
The Education Secretary said whether to overthrow Mr Putin for his invasion of Ukraine is "up to the Russian people".
Following the remark, former Brexit Party Leader Nigel Farage lashed out at the president, calling him on Twitter the "most dangerous man in world".
Mr Tapp continued to endorse Mr Biden's passionate address: "Putin exploits weakness. So, actually strength and unity from NATO and from Biden is essential for Ukraine to be victorious here in my opinion."
"We have to be clear there are red lines on the use of chemical weapons or attacking a NATO country, but we don't have to show all our cards as to how we will respond."
He added: "So, if we continue showing this unified strong response, Putin is going to be looking for a way out, which of course we will also have to provide."
The statement from the White House read: "The President's point was that Putin cannot be allowed to exercise power over his neighbours or the region. He was not discussing Putin's power in Russia, or regime change."