By Anna Fox
Published: 29/06/2022
-
15:36
Updated: 29/06/2022
-
15:38
Ms Rayner strutted into PMQs this afternoon, sporting a garish pair of Kung Fu Panda heels.
Prior to the fiery onslaught Ms Rayner endured in a raucous session this afternoon, the Labour MP posted a picture of her heels via Twitter, with the caption: "I know Dominic Raab is a karate black belt and everything – but I've got my Kung Fu Pandas on and I'm ready! #PMQs."
---
Ms Rayner faced backlash from Deputy Prime Minister Dominic Raab, who winked at her then slammed her for "champagne socialism" after hitting out at her for not standing up for the public during last week's train strikes.
The wink came after Ms Rayner quoted Mr Raab's past view that people who use food banks "simply have a cash flow problem".
She continued, stating: "He doesn't. He spent over £1million in nine months on private jets, it shows how out of touch this Government is.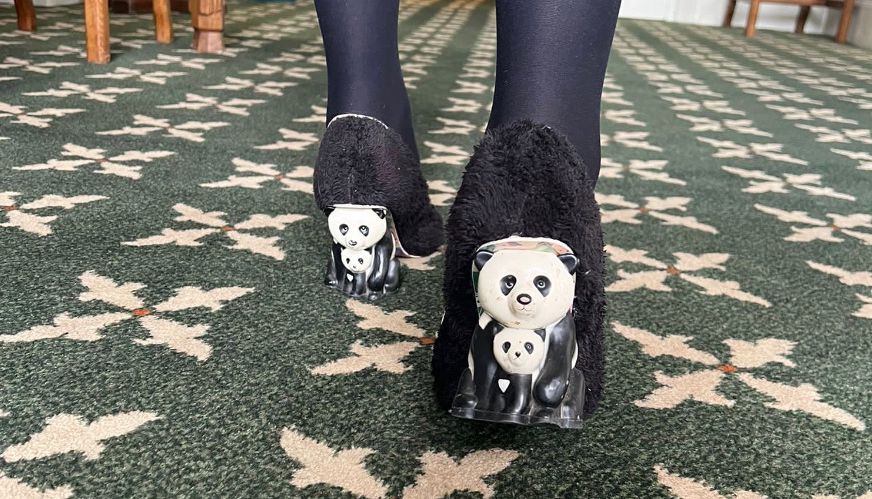 Labour MP Angela Rayner sported a pair of Kung Fu Panda heels ahead of PMQs this afternoon
Twitter/Angela Rayner
"At this rate, by 2030 a million more people will be using food banks. How many more working people will be pushed into poverty by his Prime Minister before he says enough is enough?"
Mr Raab retaliated, saying: "The Labour Party, if she wants to help working people, they should be clear in standing up against these militant, reckless strikes."
He accused Ms Rayner of having "flip-flopped" on the industrial action, adding: "First she said they were lose-lose, then she tweeted workers were left with no choice.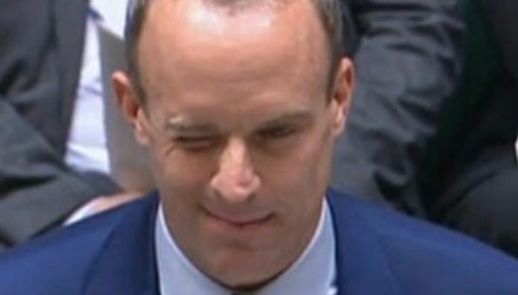 Deputy Prime Minister Dominic Raab winked at Ms Rayner in the commons
GB NEWS
"When she was asked a straight question, she's normally a straight shooting politician – do you like the RMT, she said 'I'm going to have to go now, I've got a train to catch'."
As he paused, Mr Raab winked before noting: "She talks about working people. Where was she when the comrades were on the picket line last Thursday?
"Where was she when the Labour front bench were joining them rather than standing up for the public?
"She was at the Glyndebourne music festival sipping champagne, listening to opera. Champagne socialism is back in the Labour Party."
Ms Rayner replied: "That says a lot about the party opposite, I'll tell him a few things about militancy, it's this Government that are acting in a militant way."
Mr Raab stepped in for the absent Prime Minister Boris Johnson, who is currently at a NATO summit in Madrid.

Ms Rayner deputised for Labour leader Sir Keir Starmer as she went head-to-head against her rival.
Around 40,000 members of the Rail, Maritime and Transport (RMT) union at Network Rail and 13 train operators walked out on Tuesday, Thursday and Saturday in a bitter row over pay, jobs and conditions last week.
The strikes caused chaos across the country, with many services running at a severely reduced service.
The wink caused a stir in the Commons, with MPs expressing outrage at the unsolicited move.

SNP MP John Nicolson (Ochil and South Perthshire) tweeted: "Did I just see Dominic Raab wink at Angela Rayner mid-answer? Bizarre."