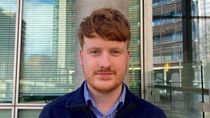 Published: 05/04/2023
-
15:57
The new car market has been given a huge boost after it grew for the eighth month in a row.
287,825 new cars were registered last month, up 18.2 per cent from the previous year.
GB News' Economics and Business Editor Liam Halligan shared his analysis of the boost, suggesting that there may be an "easing of the target for banning new petrol and diesel car sales".
Joining Mark Longhurst on GB News for his On The Money segment, he said: "the European Union has shown that they may push that [target] further into the future and the UK may as well.
"There are lots more electric vehicles being being produced and being sold.
"But it may be that the acceleration of those sales, to coin a phrase, starts to ease as the legal requirements are pushed further into the future"
He continued: "There's still a lot of technological churn going on. It may be that governments everywhere, certainly across the Western world have to change their tune as technology is outpacing the legislation they've put in place."
Don't miss Liam Halligan's On The Money live on GB News.