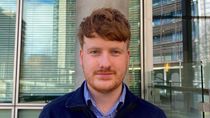 Published: 16/03/2023
-
15:49
Updated: 16/03/2023
-
17:11
The NHS strikes are set to end after a huge breakthrough was made during talks between unions and the Government.
Unions representing hundreds of thousands of health workers have been in talks with the Government all week in deadlock.
---
Now, it looks as though a resolution has been met between ministers and the unions.
A government spokesperson said: "The Government and the NHS Staff Council – which brings together NHS employers and unions representing the Agenda for Change workforce – have completed negotiations and reached a final offer.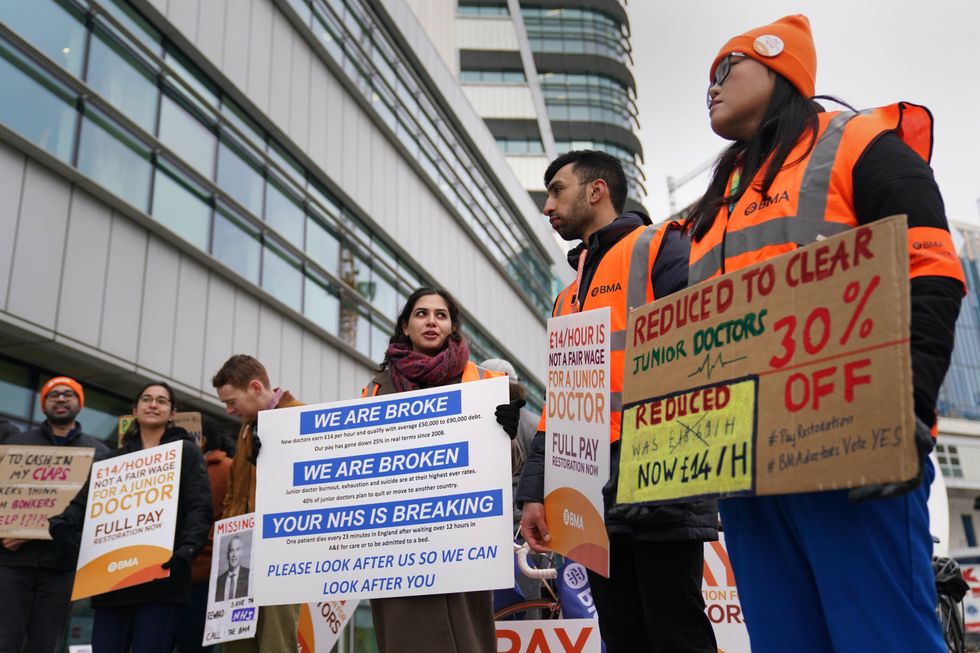 Striking NHS junior doctors on the picket line outside Queen Elizabeth hospital in Birmingham
PA
"This includes additional pay for 2022/23 and a pay settlement for 2023/24. Both sides believe it represents a fair and reasonable settlement that acknowledges the dedication of NHS staff, while acknowledging the wider economic pressures currently facing the UK.
"Those unions with mandates for industrial action RCN, UNISON, GMB, CSP, Unite and BDA will now consult their members in consultations that will be held over the coming weeks.
"Strike action will continue to be paused while these ballots are ongoing."
Further strikes by NHS workers and ambulance staff have been suspended.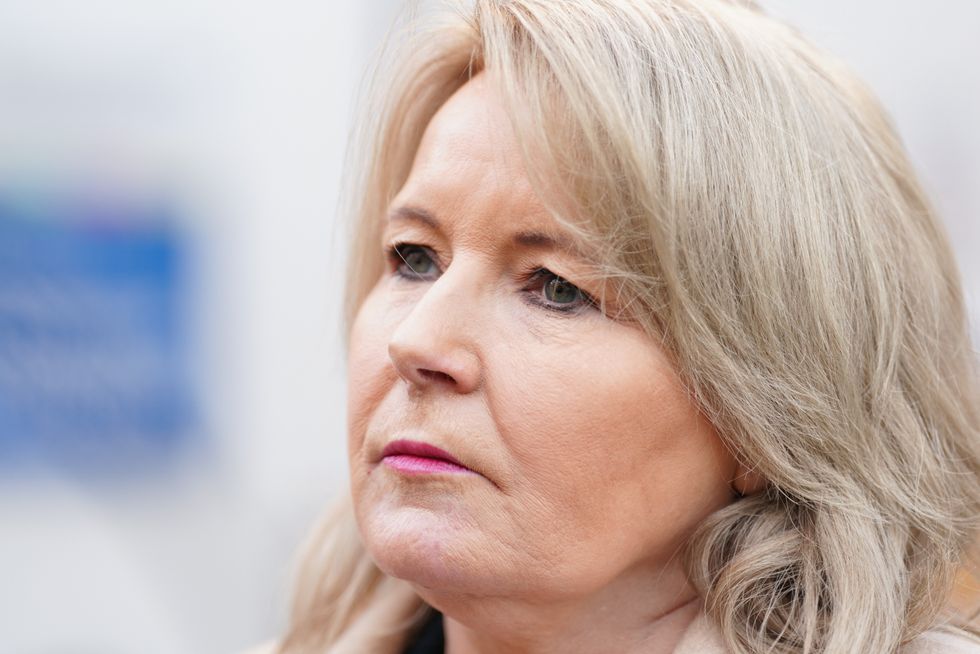 Royal College of Nursing (RCN) general secretary Pat Cullen.
PA

Unions are believed to be recommending staff accept the pay offer from the Government.
Royal College of Nursing general secretary Pat Cullen said: "The Government was forced into these negotiations and to reopen the pay award as a result of the historic pressure from nursing staff.
"Members took the hardest of decisions to go on strike and I believe they have been vindicated today.
"After tough negotiations, there are a series of commitments here that our members can see will make a positive impact on the nursing profession, the NHS and the people who rely on it.
"Our members will have their say on it and I respect everybody's perspective. Each should look closely at what it means for them.
"As well as the additional money now, we have made real progress with the Government on safe staffing measures, a new pay structure for nursing, support for newly qualified staff and pensions too.
"It is not a panacea, but it is real, tangible progress and the RCN's member leaders are asking fellow nursing staff to support what our negotiations have secured."
A newly qualified nurse will see their salary go up by more than £2,750 over two years.
On top of this they will also receive over £1,890 in one-off payments this year.