By Alex Davies
Published: 25/08/2023
-
09:16
Updated: 25/08/2023
-
09:20
Each year, fashion magazine Vogue compiles a list of 25 women who "define – and redefine – Britain in 2023".
This year's list became the subject of debate on Friday's Breakfast with Stephen and Anne when the two hosts welcomed author Suzan Holder and co-founder of the Together Association, Alan Miller, onto the show.

---
Among the women who were honoured in the list - which included the likes of Penny Mordaunt, Naga Munchetty and Jodie Comer - was trans cyclist Emily Bridges.
Bridges transitioned in 2020 but has been banned from competing at the elite level in the women's sport by British Cycling.
When Diamond and Dixon brought up the headlines the list has now made, Holder weighed in: "If you're interested in that list I suggest you go look at it although I don't know why we're doing Vogue any favours because I don't think... when we've got so many female sporting heroes in this country -"
Diamond intervened: "Well that's why Vogue has done it! To get us talking about it."
"We are talking about it," Holder replied before she argued: "But I don't think it actually does the transgender women any good if that is the only person that they can put up."
Dixon appeared to be in agreement at first as he replied: "No, and knowing that sport and trans is a controversial issue at the best of times. They'd have been better off picking another trans (athlete)."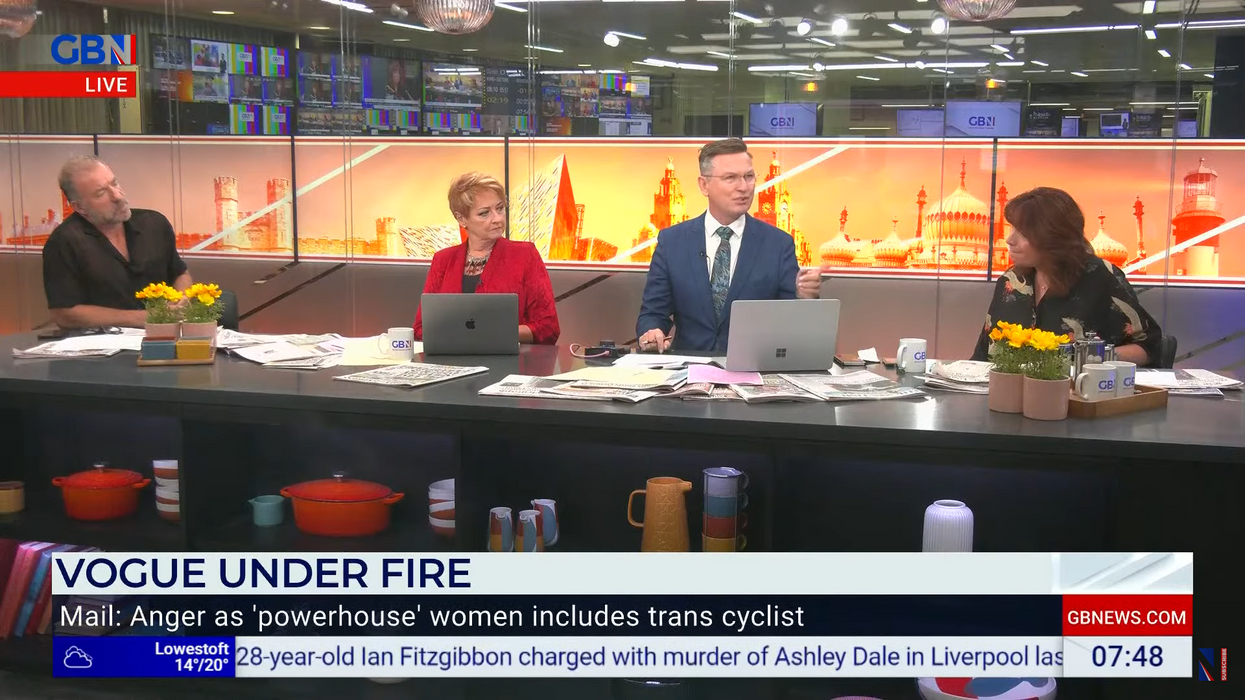 Stephen Dixon clashes with Suzan Holder over the Vogue list
GB NEWS
After Holder suggested it may have been a "cynical ploy by Vogue" to include Bridges, fellow guest Miller made a more broader point.
Miller suggested the magazine may "genuinely believe" Bridges deserved a spot on the list and that that in itself poses a "bigger problem".
"It's not about trans people, this is about activists that also want to cancel and prevent anyone that raises questions," he argued.
Miller then claimed Vogue's inclusion of Bridges wasn't for "press or PR" but rather that "people have bought into this" and that you're "presented beyond the pale" if you were to question it.
Dixon weighed in: "Well one of the biggest issues with this is a lot of people with the loudest voices are the people with the least understanding."
Miller then claimed activists have taken hold of power in the public domain without a vote or say from members of the public.

"Once the public's involved they think this is preposterous, but this isn't about being democratic and winning hearts and minds, they've attempted to capture institutions," he argued.
When Holder said she agreed with Miller and that women should speak out, Dixon turned his attention to her and asked: "Do you really?"
"I do, I think women need to start standing up to this," Holder replied. "Saying we need to protect female spaces and -"
"From what?" Dixon challenged as Holder argued: "From men being able to use all spaces that they want."
Dixon tried to interject but Holder continued: "And also having to define what a woman is all the time.
"Nobody ever asks a man what defines a man but we're constantly having to redefine ourselves," she said as Dixon continued to try and intervene.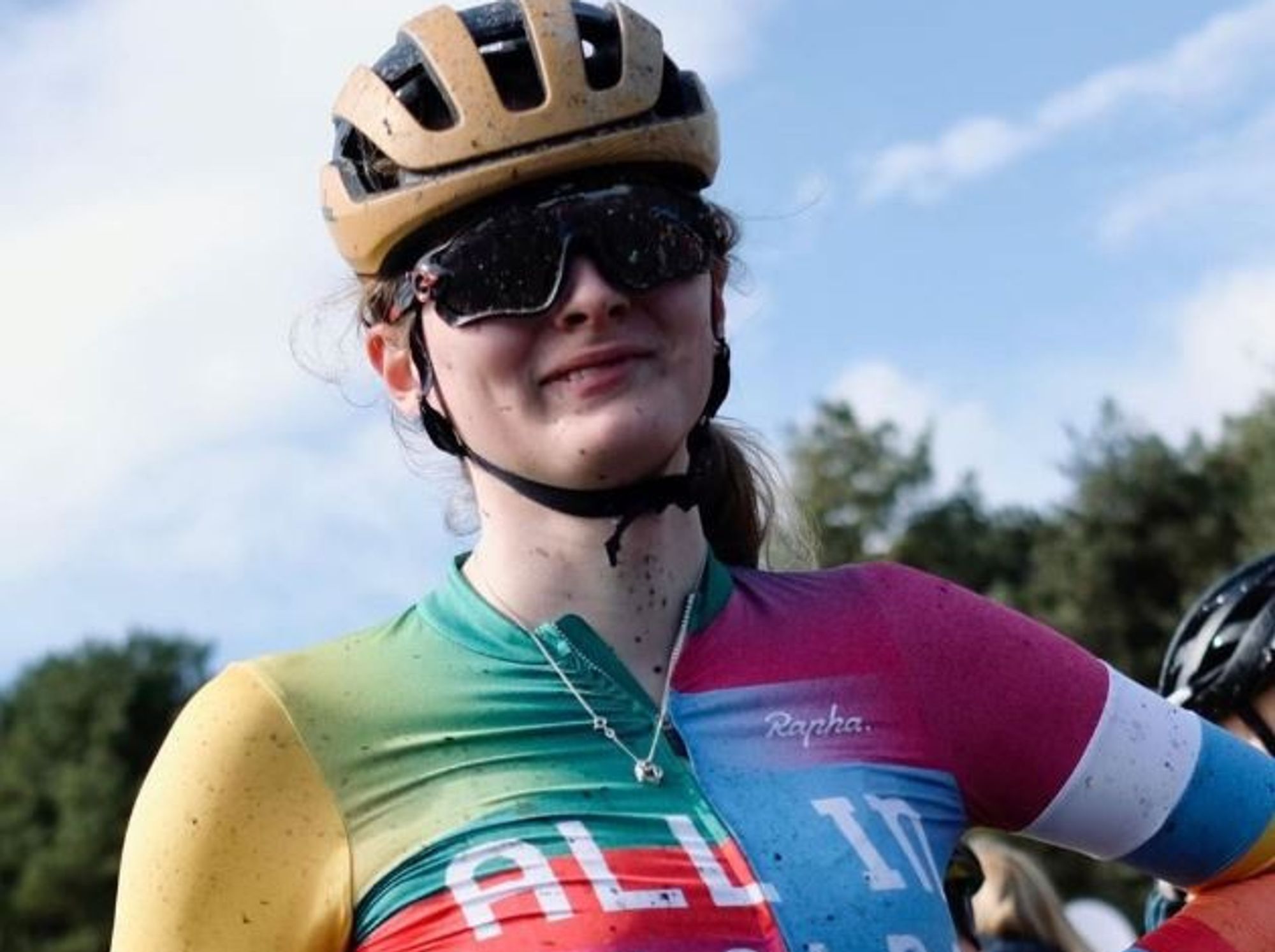 Emily Bridges has been included in the Vogue Top 25
INSTAGRAM/EMILY BRIDGES
But Holder continued to hit back: "I'm (called) a cis woman... I'm not a cis woman, I am a woman, I don't need another little prefix against my name to tell me who I am or tell anybody else who I am.
"And if people want to be transgender and live how they want, that's fine, but they can't impose different rules on everyone else.
"And it isn't safe for women to have men able to go into any space they want," Holder's rant concluded which prompted Dixon to address her claims.
The Breakfast host said: "Yes, but now the issue with that is it's not... trans women are not men.
"So you're talking about people who are pretending to be trans-" Dixon explained which prompted Holder to interrupt: "But that is the door you've opened!
"And why are we the ones to compromise on that?" she protested as Dixon hit back: "But you end up generating anti-trans feeling-"
Holder cut him off once again as she argued: "It isn't anti-trans, it's protecting women! You're redefining it as anti-trans, I think."
"I see what you mean, but I disagree," Dixon eventually said as he brought their clash to a close before Diamond redirected the conversation towards trans athletes in sport.
Dixon weighed back in to finish his point as he said: "I don't wanna harp on about this issue...
"I just think there's a huge... I don't know if misogyny is the right word - there's a huge issue with men becoming women or men who are perceived as being feminine or 'sissy' or 'pansy' or whatever.
"When it goes the other way around, there's no issue at all. Half the trans community are women who've become men, they're not in any of these stories because nobody cares!"