Ex-Loose Women presenter Carol McGiffin has claimed that none of her fellow former panellists like Phillip Schofield as the fallout of the saga on the This Morning sofa continues.
McGiffin, 63, joined Dan Wootton on GB News last night to discuss the ongoing scandal involving Schofield.
---
Her intervention came just hours after the 61 broke his silence on the circumstances surrounding his exit from ITV.
The former This Morning co-host said he is "broken and ashamed" but stressed he never groomed the younger production team colleague he had an affair with.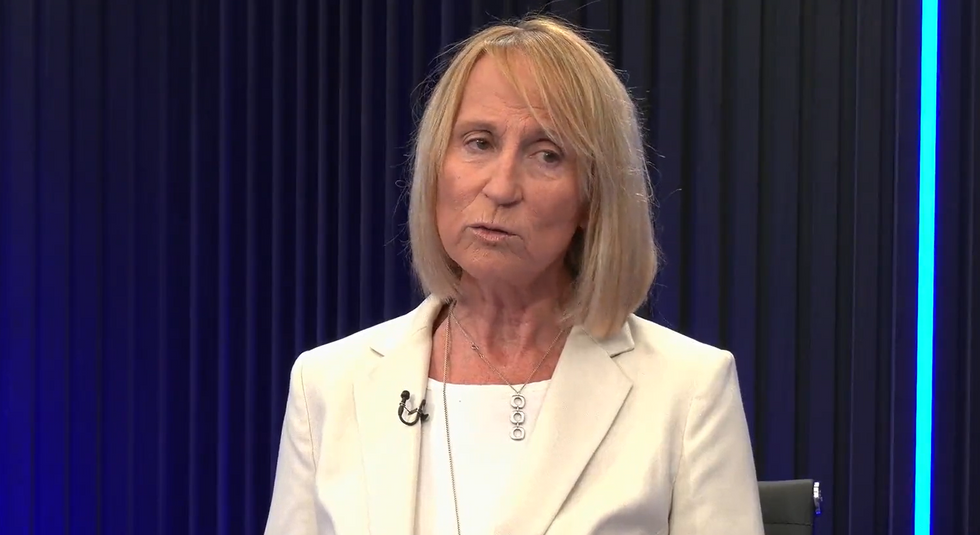 Carol McGiffin had stints on Loose Women from 2003 to 2013 and 2018 to 2023
GB News
Schofield resigned from ITV last week and was later shunned by his agency YMU after confessing to his "unwise but not illegal" relationship.
Reacting to Schofield's interview, McGiffin claimed that none of the Loose Women panel like the disgraced presenter.
She also said that nobody has a "good word" about him.
McGiffin told Wootton: "I don't know anybody who's actually ever said out loud that they really like Phillip.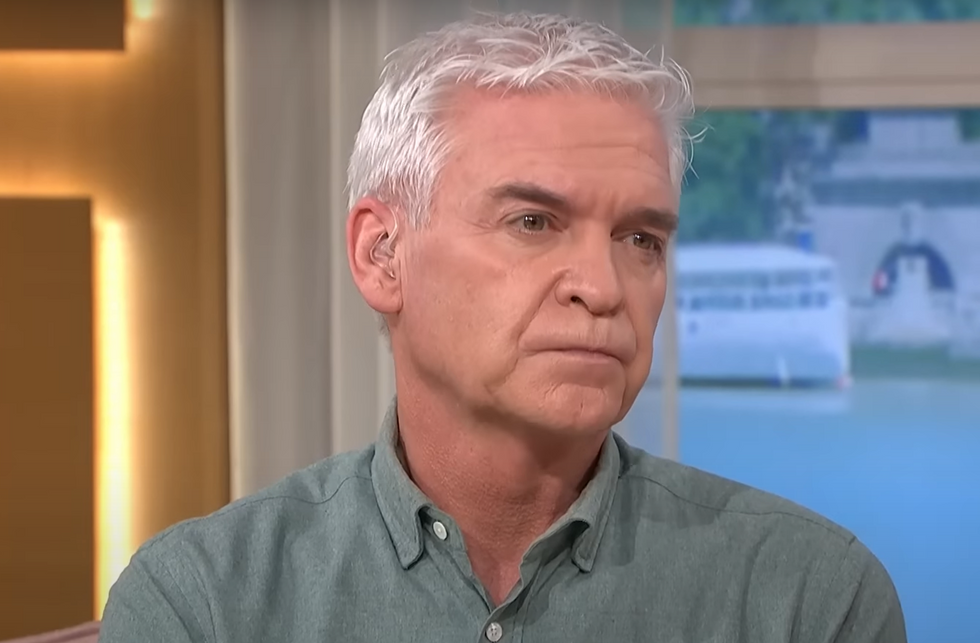 Phillip Schofield revealed he had an 'unwise but not illegal' relationship with a younger member of the This Morning production teamITV
"I don't think he was liked by any of the Loose Women, I never heard anybody there say that they actually like him and no one ever really had a good word for him."
ITV traditionally included a joint-segment between Loose Women and This Morning ahead of the handover at 12.30pm.
McGiffin argued Schofield made the on-air handover "uncomfortable" because he was "dismissive".
The 63-year-old also claimed that Schofield's younger lover replaced a runner when he switched from This Morning to Loose Women.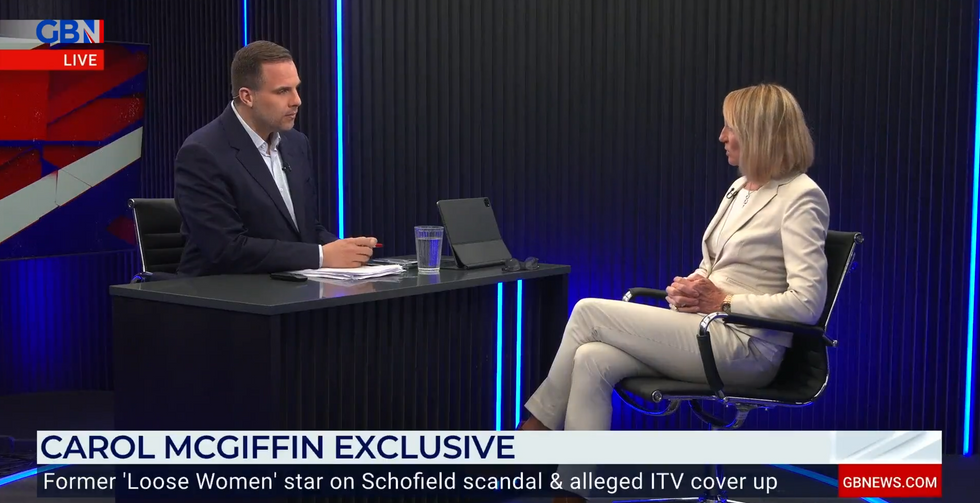 Ex-Loose Women panellist Carol McGiffin sat down with GB News host Dan Wootton last night
GB News
McGiffin, who was forced to quit Loose Women over her views about coronavirus, added: "Everybody was really quite upset about it because everybody loved him. And he was a great runner.
"I got a text message and it was from the young man in question. And he said, I'm the new production secretary at Loose Women. I thought, 'hang on a minute. What's happened here?"
However, McGiffin also warned Schofield is trying to take the flack for ITV's top brass.
She suggested This Morning should be binned even without Schofield at the helm.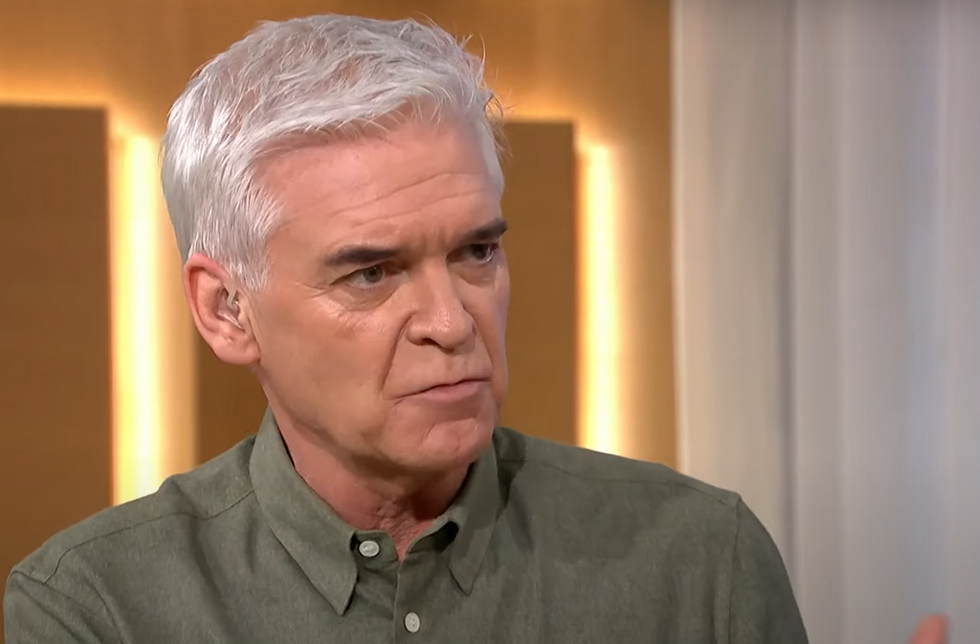 Phillip Schofield sat down for interviews with The Sun and BBC
ITV
McGiffin, who had stints on Loose Women from 2003 to 2013 and 2018 to 2023, said: "I'm pretty certain that [Phillip] is he's trying to take the fall for them all. And the way I see it, they're so arrogant. Most TV bosses are the same. They're really arrogant.
"They think they're invincible and they just think 'right, let's just carry on, move along, put Holly [Willoughby] back on the show, let's just get back to normal and everything will be alright, Phillip's apologised and it's all going to be okay', but it's not going to be okay."
She added: "I think genuinely that This Morning, this show can't go on. I think it's way too tainted."
ITV revealed Schofield denied rumours of a relationship with the younger production worker in 2020.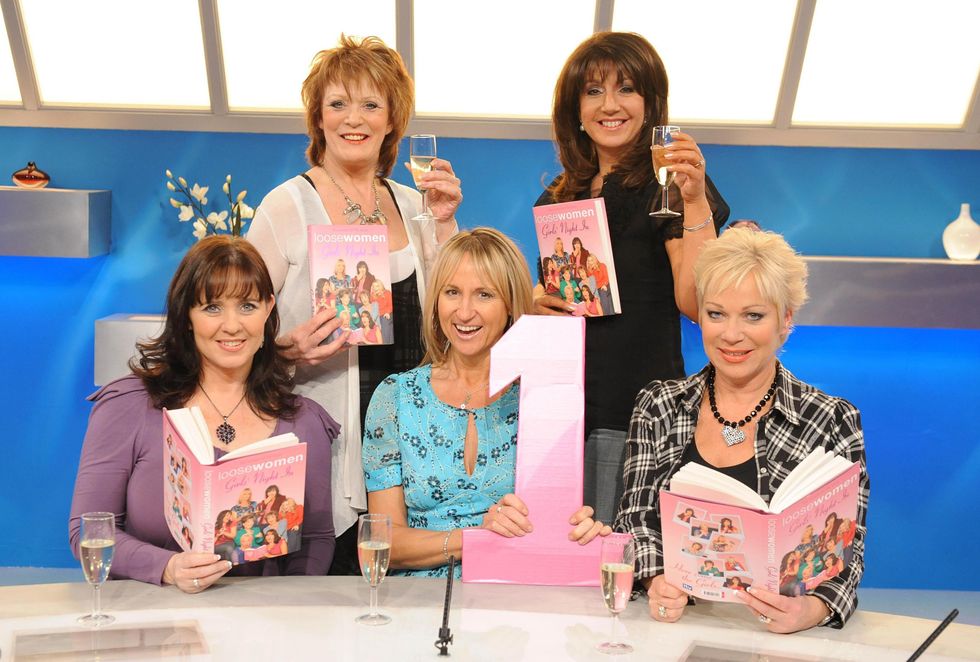 Carol McGiffin with other Loose Women panellists from 2009 - Coleen Nolan, Sherrie Hewson, Jane McDonald and Denise Welch
PA
A spokesperson from the broadcaster said last week: "ITV can confirm that when rumours of a relationship between Phillip Schofield and an employee of ITV first began to circulate in early 2020 ITV investigated.
"Both parties were questioned and both categorically and repeatedly denied the rumours as did Phillip's then agency YMU.
"In addition, ITV spoke to a number of people who worked on This Morning and were not provided with, and did not find, any evidence of a relationship beyond hearsay and rumour.
"Phillip's statement reveals that he lied to people at ITV, from senior management to fellow presenters, to YMU, to the media and to others over this relationship."
Schofield broke cover on the ongoing scandal last night.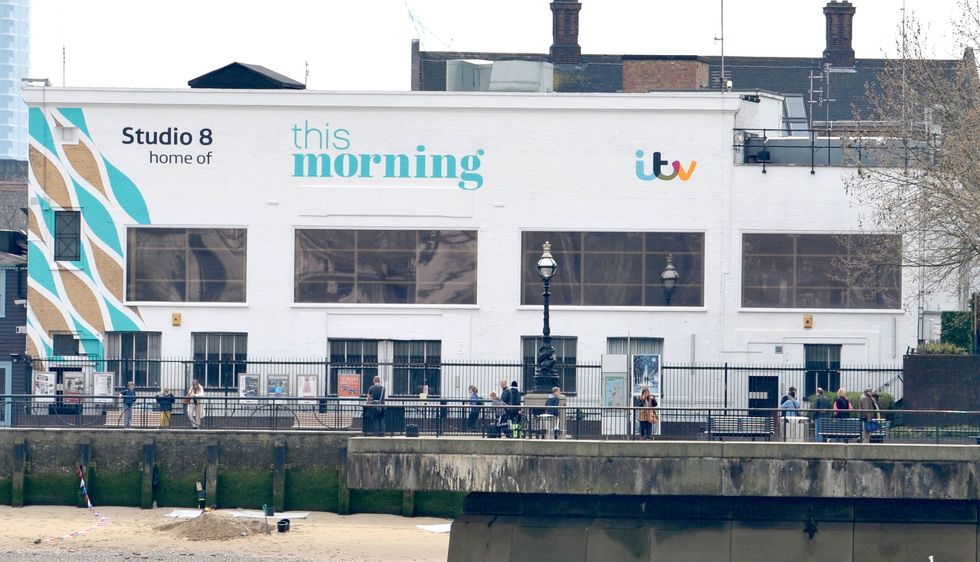 This Morning's South Bank studioPA
He told The Sun: "I was unprofessional, one time, in a 41-year career.

"There is no excuse. No one did anything wrong apart from me."
Schofield added: "I did not, I did not [groom him].

"There are accusations of all sorts of things. It never came across that way because we'd become mates. I don't know about that.
"But of course I understand that there will be a massive judgment, but bearing in mind, I have never exercised that anywhere else."