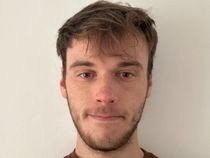 Watch the moment Farage at Large took a turn as the GB News presenter began to strip off as Right Said Fred closed the show.
Performing their hit 'I'm Too Sexy', Right Said Fred prompted Nigel Farage to take off his tie and begin unbuttoning his shirts much to the delight of the live audience in Bournemouth.
After taking questions from the audience, Nigel handed over to popular music duo Right Said Fred who rose to fame in the 1990s with smash hits such as 'I'm Too Sexy' and 'Up'.
The music soon got Nigel moving, before he proceeded to whip off his tie and begin to unbutton his shirt, all while Premier League legend Harry Redknapp watched on.
Farage is live Monday to Thursday from 7pm, only on GB News.