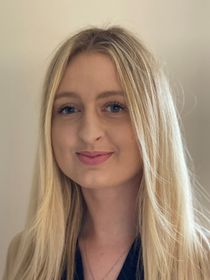 Published: 13/03/2023
-
10:02
Updated: 13/03/2023
-
11:26
Gary Lineker will return as Match of the Day host this weekend as the BBC backs down on its row over social media use.
The corporation has announced that is it reviewing its guidelines on social media and apologised for the loss of BBC Sport programming over the weekend.
---
In a statement, BBC Director General Tim Davie also recognised the "potential confusion caused by the grey areas of the BBC's social media guidance" that was introduced in 2020, adding he wants to "get matters resolved and our sport content back on air".
Lineker is to return for Saturday's Match of the Day Live: FA Cup Coverage as he was not due to host Match of the Day highlights because of his commitment to covering the cup.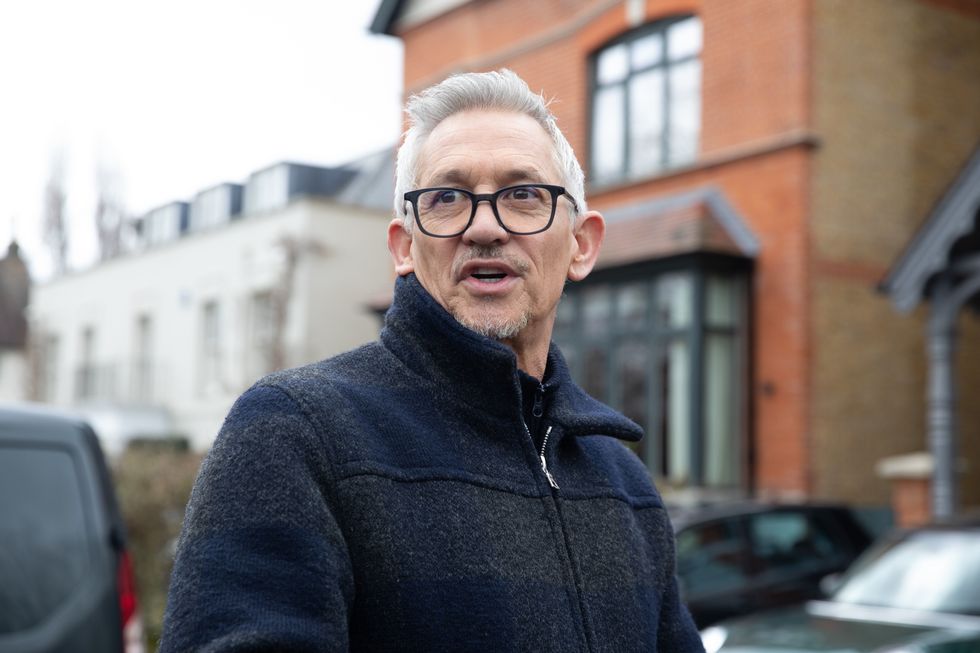 The BBC has announced that it will conduct a review of its social media policies
PA
Director General Tim Davie says: "Gary is a valued part of the BBC and I know how much the BBC means to Gary, and I look forward to him presenting our coverage this coming weekend."
Davie also announced that the BBC will launch an independent review into its social media guidelines, with a particular focus on freelancers outside news and current affairs like Lineker.
Lineker says in the statement: "I am glad that we have found a way forward. I support this review and look forward to getting back on air."
Davie has faced backlash over the corporation's commitment to impartiality and whether it can justify being funded by the licence fee.
Conservative MP David Jones, a former Cabinet minister, said: "Davie knows Lineker behaved badly. He simply hasn't the authority to deal with him robustly."
A review of the social media guidelines is particularly embarrassing for Davie as they were produced at his request to include what is known as the "Lineker Clause".
The clause stated that presenters with particularly high profile had an additional responsibility to avoid taking sides on party political issues.
The impartiality row broke out last week after the presenter posted a tweet criticising the government's new illegal immigration policy.
"This is just an immeasurably cruel policy directed at the most vulnerable people in language that is not dissimilar to that used by Germany in the 30s," he said.

The BBC initially said that Lineker had clearly breached the guidelines and would be suspended from Match of the Day until further notice.
However, after its collapse of sports coverage over the weekend with presenters refusing to go on air in solidarity with Lineker, the BBC has been forced to back down.
In the statement Davie said: "Impartiality is important to the BBC. It is also important to the public. The BBC has a commitment to impartiality in its Charter and a commitment to freedom of expression.
"That is a difficult balancing act to get right where people are subject to different contracts and on air positions, and with different audience and social media profiles.
"The BBC's social media guidance is designed to help manage these sometimes difficult challenges and I am aware there is a need to ensure that the guidance is up to this task. It should be clear, proportionate, and appropriate."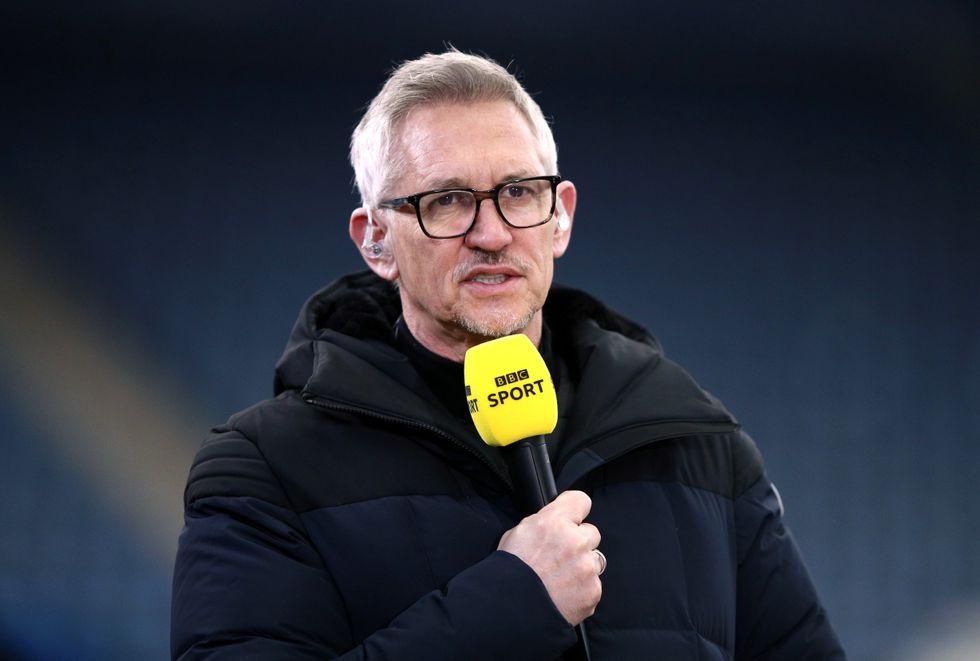 Lineker was suspended after criticising the government's new illegal immigration policy
PA
Sports presenter Andrew Castle has claimed Lineker had privately admitted that his language was over the top.

"I said to him that I thought to draw parallels between the rise of Nazism in the 30s, and the immigration policy of a serving Conservative Party was a step too far, and he agreed," Castle said on LBC.
Several Tory MPs have also raised concerns over the BBC's impartiality.
Tom Hunt, MP for Ipswich, said: "It is clear Gary Lineker breached impartiality rules. If he does come back we need to have confidence that he won't do this again.
"His comments were not only grossly offensive, wrong-headed and unwise, he has shown a complete lack of repentance and contrition. He thinks he can act with impunity.
"We need an apology from him about the comments he made and then we need to have details about what is being put in place to stop this happening in future.
"If those two things aren't both addressed, I've got concerns about BBC impartiality and what this means for the broadcaster."