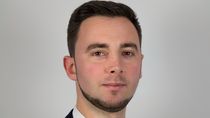 By Dan Falvey
Published: 18/09/2023
-
10:31
Updated: 18/09/2023
-
14:03
GB News presenters Bev Turner and Andrew Pierce clashed live on air today as they expressed their views on the allegations surrounding Russell Brand.
The comedian and TV presenter is facing accusations of sexual assault from four separate women, including one who was 16 at the time, dating back to the height of his fame between 2006 and 2013.

---
During Britain's Newsroom, Pierce brought up a tweet sent by Turner over the weekend in which she said Brand was being "attacked" by the "Establishment media" for his outspoken political views.
She added: "Keep going. This proves you are winning. You're a hero."

Reacting to the tweet during their mid-morning show, Pierce said: "A 16-year-old girl has complained about being groomed by this man, two women have said they were raped, and there are more and more cases coming to light."
Turner argued the allegations had been reported since he set up his YouTube channel which takes aim at the Establishment.
She said "he's a threat to all these newspapers" and questioned: "Why now?"
Turner added: "Why haven't they gone to the police now?"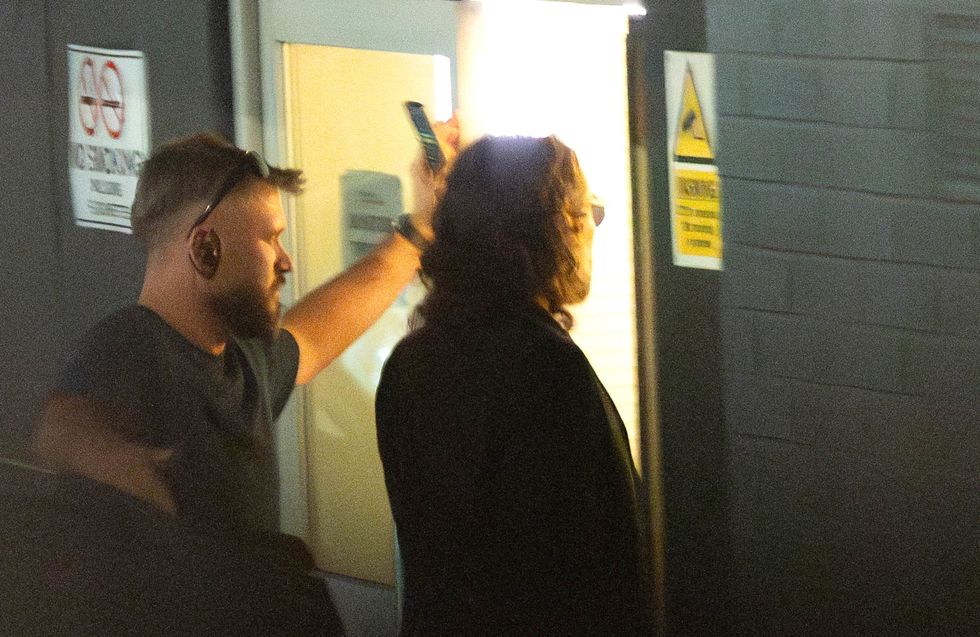 Russell Brand, pictured on Saturday night, has denied the allegations against him
PA
Pierce opened the debate: "You have dismissed in one tweet a four year investigation by The Sunday Times, the Times and Channel 4 is contemptuously the mainstream media.
"A 16 year old girl has complained of being groomed by this man. Two women have said they were raped and there are more and more cases coming tonight.
"And you say you're a hero. Don't you think before you say someone's a hero? You should establish whether these very serious allegations are true?
Bev added: "Before I tweeted that, I had spoken to several sources close to brand, close to the Times, had you spoken to those four women?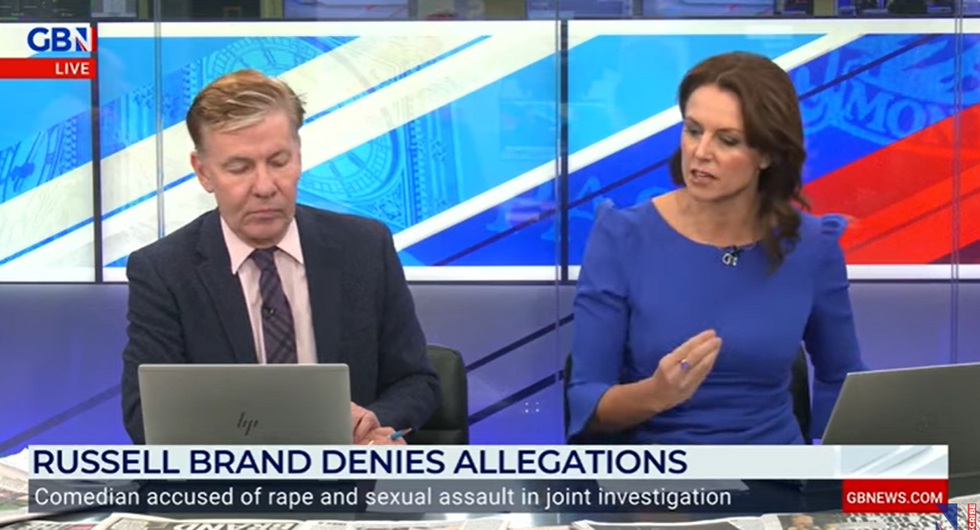 Bev and Andrew on Britain's Newsroom
GB News
"I was confident that there is no smoking gun in this regard. I remain confident, having watched the Dispatches, if that is what they've got after four years of a joint investigation by the Times newspaper and Channel 4, those four flimsy allegations. There are 1.1 million people who are sexually assaulted in this country.
"Newspapers like yours don't care about that until there's a celebrity involved, and then suddenly it's all over the front page of the paper.
"Of course everybody has the right to not be sexually offensive, sexually assaulted. Anybody who has been sexually assaulted, my heart goes out to them."
Watch Bev Turner and Andrew Pierce's full debate above.