Anne Diamond shares terrifying hospital dash after son suffers 'third-degree burns' in restaurant incident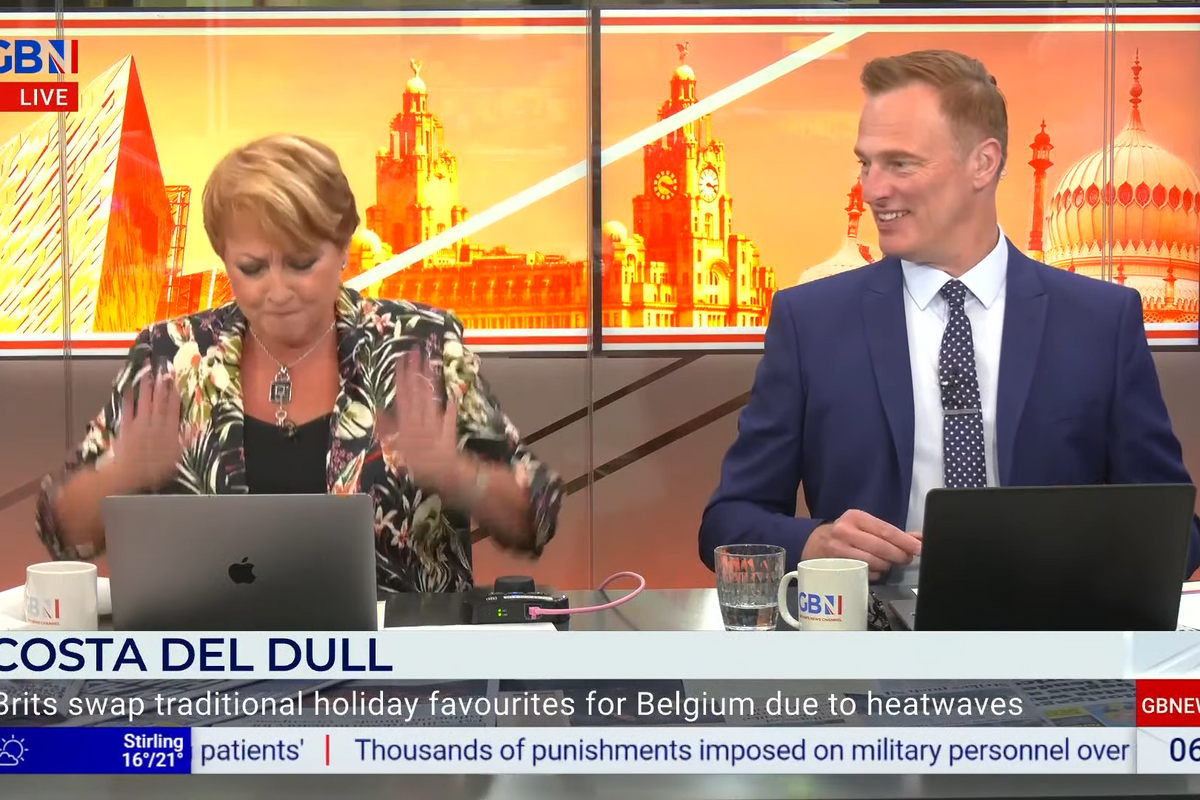 By Alex Davies
Published: 11/08/2023
-
08:37
Updated: 11/08/2023
-
08:47
Martin Daubney and Anne Diamond had plenty to share with GB News viewers on Friday morning, from the ongoing migrant crisis in the channel to Harry Kane's potential Spurs exit.
One report which caught their eye was the one that suggested Brits looking to jet abroad are opting out of typical destinations.

---
With Europe experiencing scorching temperatures and heatwave after heatwave, TUI's boss has suggested holidaymakers are ditching the likes of Spain, Greece, and the like.
Instead, Brits are reportedly exploring the options of heading to cooler countries in Scandinavia, the Netherlands, Belgium etc.
Diamond and Daubney discussed this with guests Nigel Nelson and Dawn Neesom on Friday's Breakfast when Diamond recalled a horrifying moment she experienced with her son while on holiday in the States.
As the panel shared their most memorable holiday moments, Diamond explained: "We were in Florida once, and (we were at) one of them Teppanyaki tables where the chef's doing all these things to put it on the plate in front of you.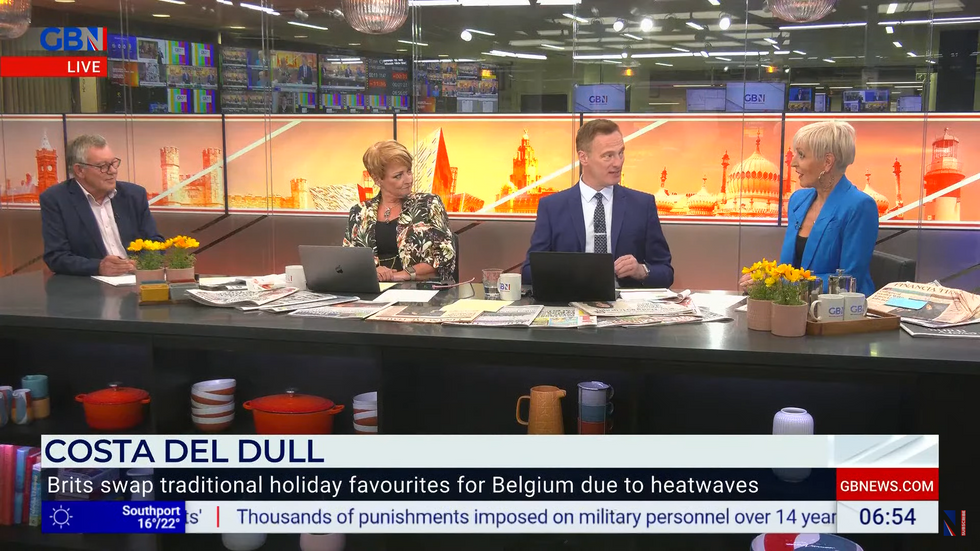 Nigel Nelson and Dawn Neesom with Martin Daubney and Anne Diamond on Friday
GB NEWS

"And one of my children leaned forward and said, 'That was fabulous'," Diamond continued as she mimicked slamming her hands on the table.
The panel grimaced as Diamond continued: "Both his hands down on the thing, third-degree burns, had to rush to hospital, unbelievable times.
"I think if you take the kids on holiday you always have funny moments," Diamond added before Nelson quipped it didn't sound too humorous an experience.
Diamond clarified: "It wasn't funny but I'll never forget it!"
Earlier in the chat, Daubney revealed he too had a "hairy" moment during a holiday of his own.
The former Reclaim Party member admitted he once got on the wrong side of the locals when on a trip to Australia.
Daubney said: "I had a bit of a hairy moment once in Queensland. I was in a very - how do you put it - a very Ocker Aussie outback bar.
"We played pool, we beat the locals at pool and it got a bit fruity.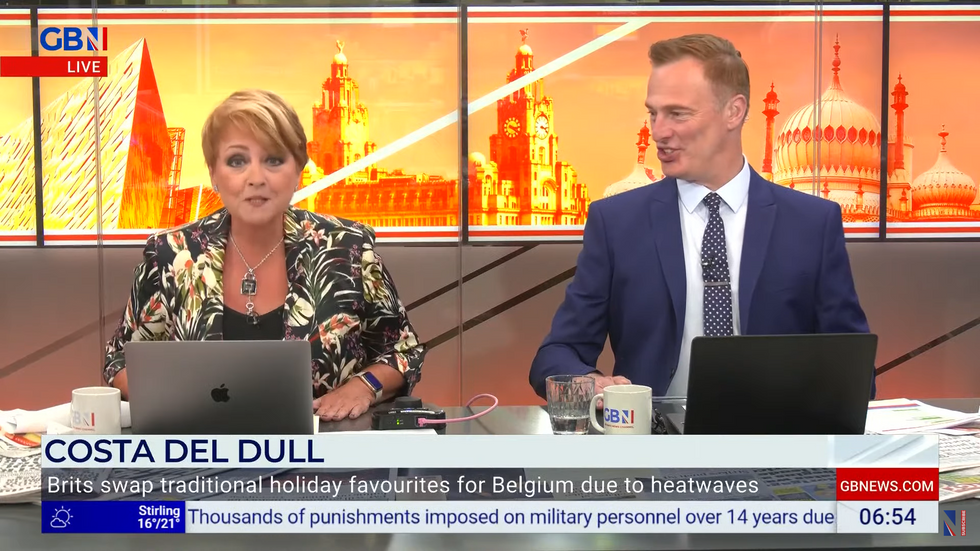 Anne Diamond said her son suffered "third-degree burns"
GB NEWS
"The police came in and escorted us out of town, three of us; me, Steve and Andy," Daubney added as the panel listened in shock.
"Did you actually get arrested?" Diamond asked to which Daubney clarified: "No, we were escorted for our own safety they told us.
"But we remembered it! We remembered it! But you do remember the hairy times."