Published: 17/09/2023
-
18:00
Britons are bracing for a week of upcoming weather misery as new maps forecast the country will be inundated with rain and wet conditions.
Netweather maps show multiple days next week when the entire country from Land's End to the Orkney Islands will be drenched in rain.
---
Maps on Monday show rain covering the entire country around midday.
Similar maps on Thursday and Friday next week, also show a washout is expected.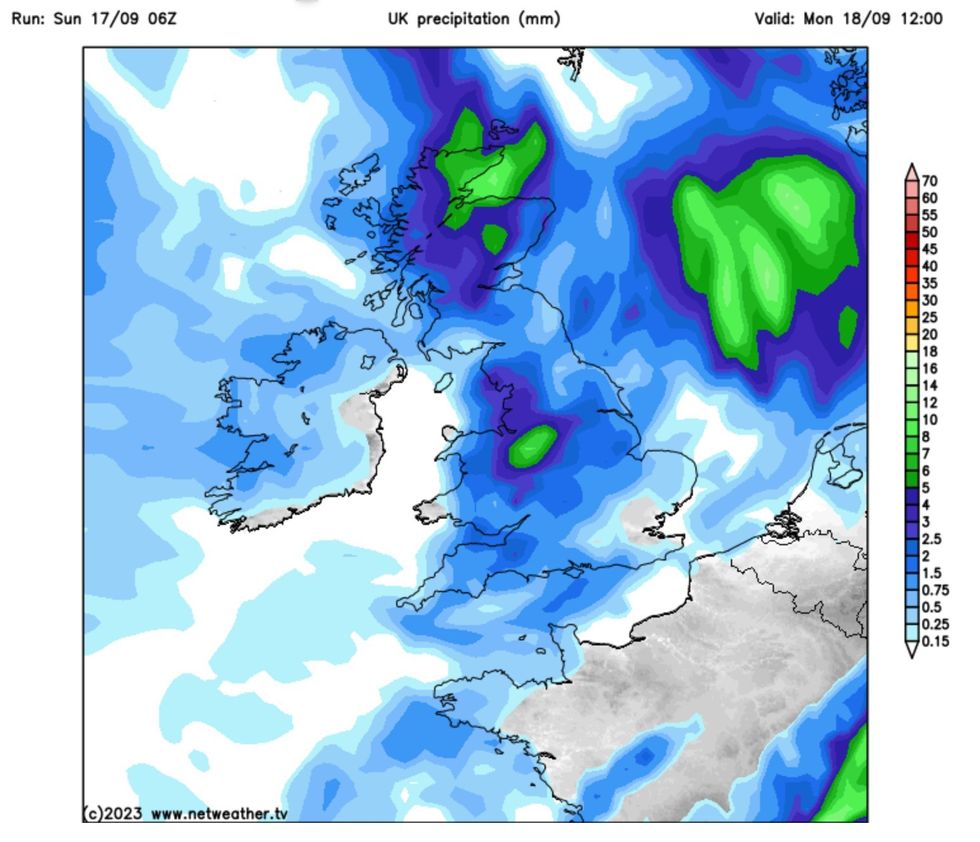 Monday 18 September rain map
Netweather
Rain on Tuesday and Wednesday will be slightly better, although there will be wet patches in a number of locations.
According to the Met Office outlook for Monday and beyond, the thunderstorms experienced by many in the south will remain in some areas.
"Further heavy and thundery showers on Monday, although turning drier and fresher from the west into the evening," the Met Office wrote.
"Blustery, particularly in and around any heavy showers or thunderstorms."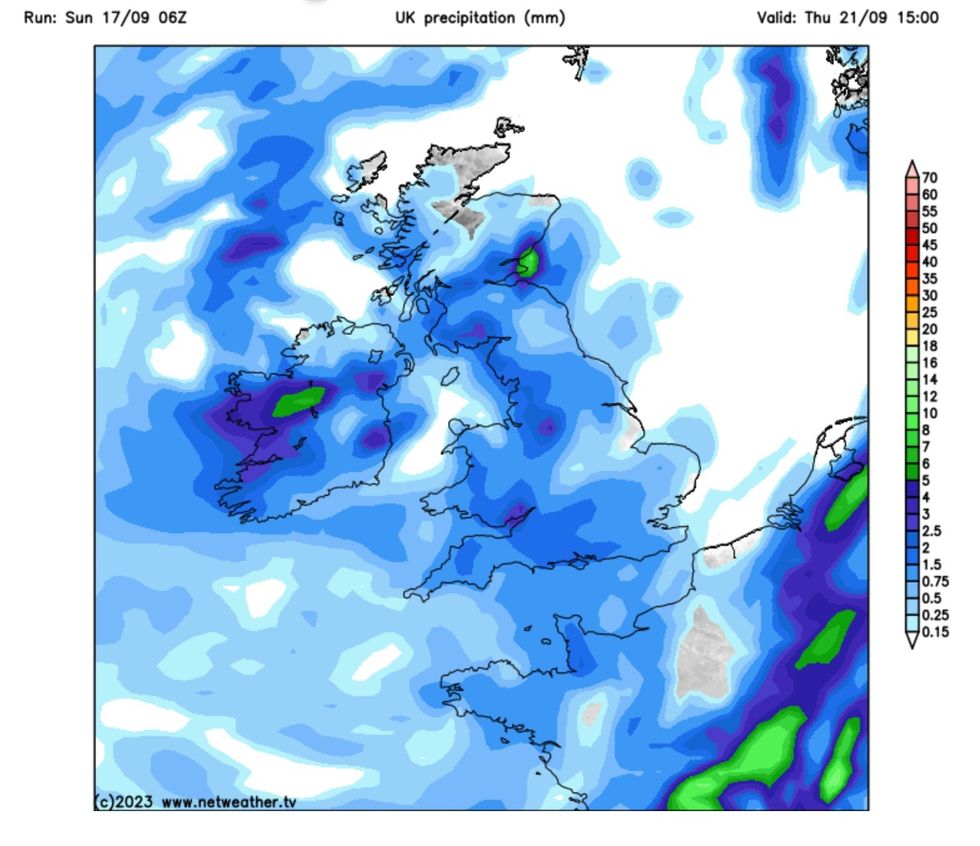 Thursday 21 September rain map
Netweather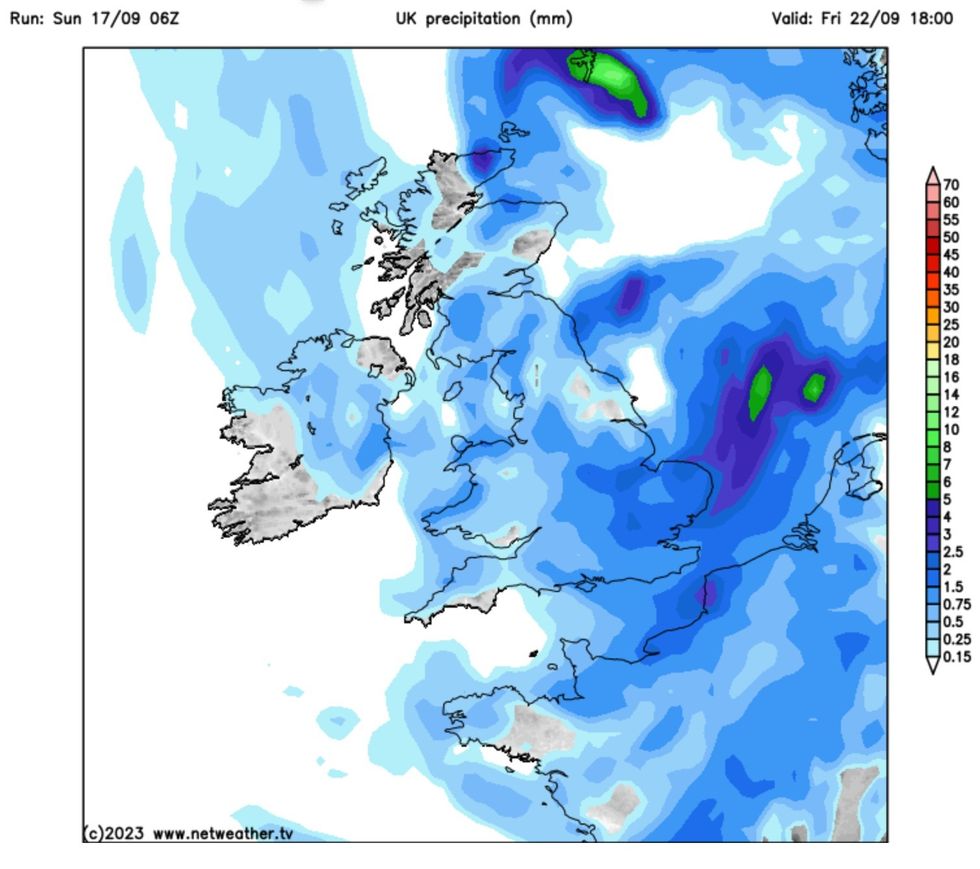 Friday 22 September rain map
Netweather
"The showers are likely to ease from the west leading to a mainly dry start to the weekend.
"Conditions will probably become more unsettled later in the weekend and into the following week as low pressure systems lie to the west or northwest of the UK.
"This will bring showers or outbreaks of rain across many areas, with some heavy bursts at times, especially in the north and west.
"It will often be windy, with a small chance of a spell of very strong winds around the middle of the period. Temperatures are likely to remain near normal."
The Netweather outlook for next week remained in-line with the Met Office, saying: "On Monday, the warmer weather will become mainly confined to the south-east, with highs of around 23C in East Anglia and the south-east, as cooler fresher weather moves in from the west.
"Further rain will spread from west to east during the morning, with potential for more thunderstorms in Wales, western England and along the English Channel coast.
"Brighter, showery weather will follow from the west.
"Tuesday looks set to be bright and showery in the north, with cloudier weather and persistent rain spreading across the south.
"Further wet weather will spread through the country on Wednesday, with potential for further thunder in England and Wales, though thunder is unlikely to be as widespread as through Sunday and Monday, and it will be warm and humid in eastern England."