Hot weather looks set to return to the UK after thunderstorms temporarily halt Britain's Indian summer heatwave, a meteorologist has said.
NetWeather's Jo Farrow said: "Much warmer air will be pushing up into England and Wales as the cool air clings on in the far north of Scotland.
---
"The grey, damp frontal band will still be around bringing outbreaks of rain across a portion of Britain.
"To the south of that, there will be clusters of showers and still the risk of a few heavy downpours with more feeding up across the Channel in the afternoon.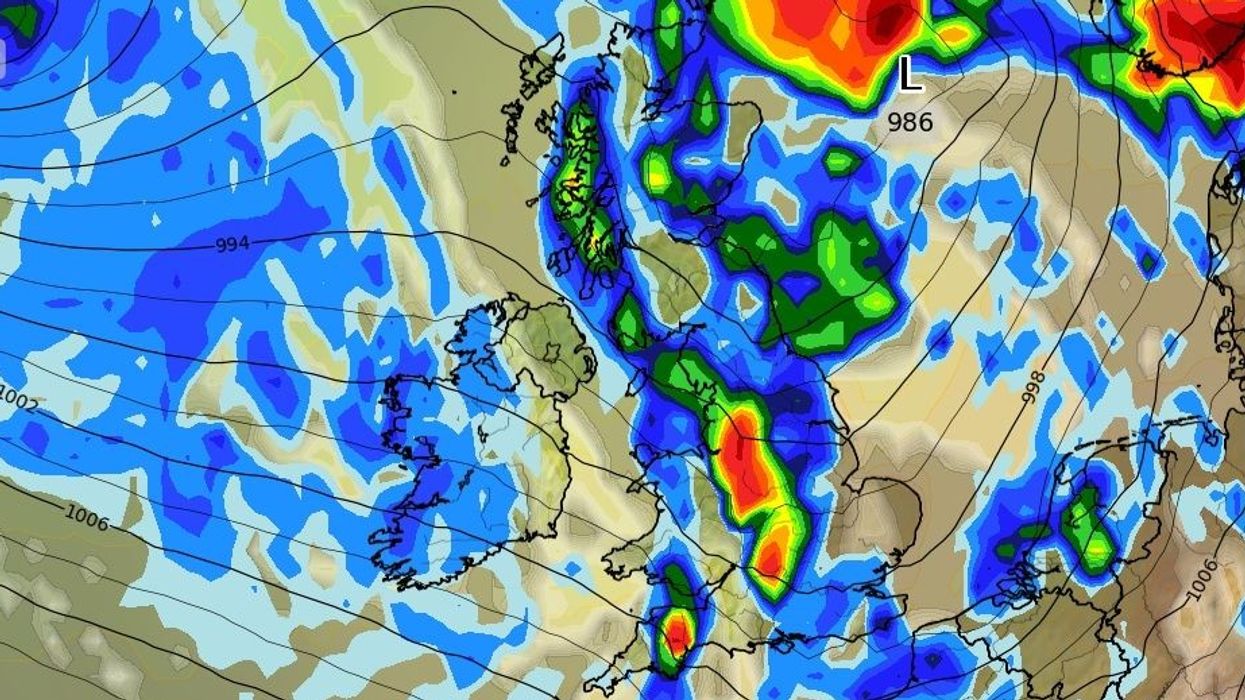 An image of what Britons can expect on MondayWXCHARTS
"With a breeze off the North Sea, the east coast will be comfortable, cool in the northeast.
"But inland it will feel warm for those in the sunshine with temperatures for England and Wales widely around 20 to 26C."
However, ahead of a weekend warm spell, mercury will drop from today with pleasant sunny spells also remaining in places.
Rain will arrive in Northern Ireland and western Scotland in the afternoon as conditions get cloudier.
Yellow weather warnings were issued earlier this week across the UK amid concerns about the potential impact of thunderstorms.
The switch in conditions comes after Cambridge recorded 32.5C on Sunday.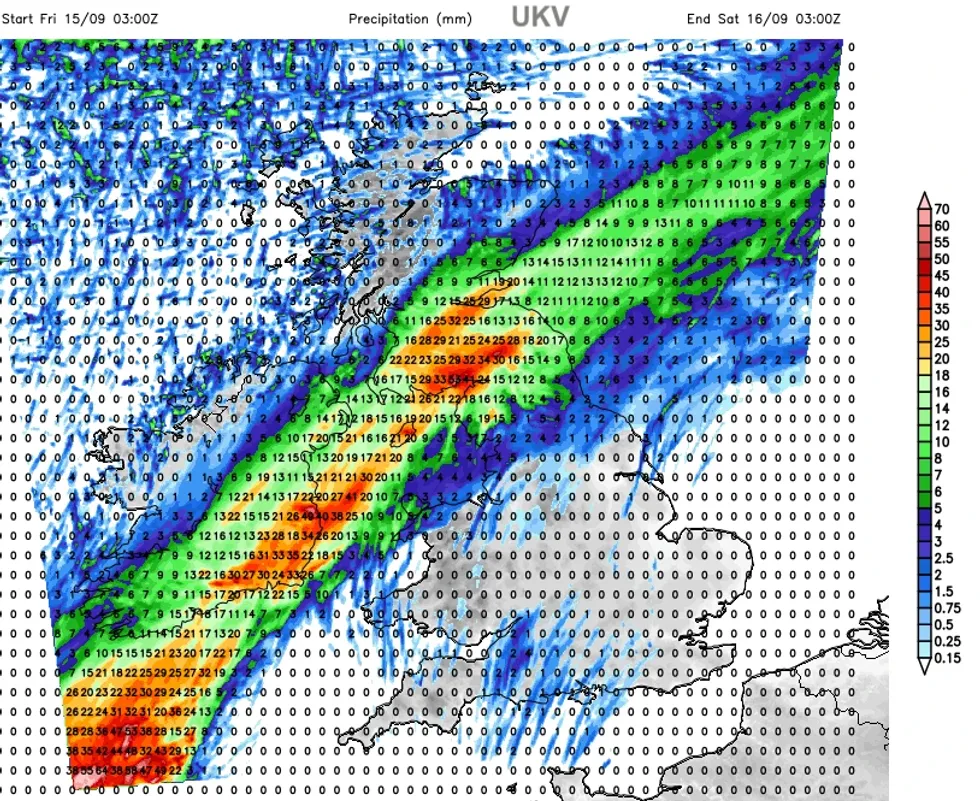 Precipitation over the weekend
NETWEATHER
Heathrow saw mercury hit 32.7C on Saturday as it was provisionally named the hottest day of the year so far.
More rain is forecast to hit the UK later this week as temperatures drop to the low-20s.
Scotland, Northern Ireland and northern England will witness downpours later today.

Rain will spread to Wales and the Midlands tomorrow.
Sunday and Monday could see downpours impact much of the country.

Temperatures tomorrow could reach 23C in London but will likely remain in the high-teens for much of the day.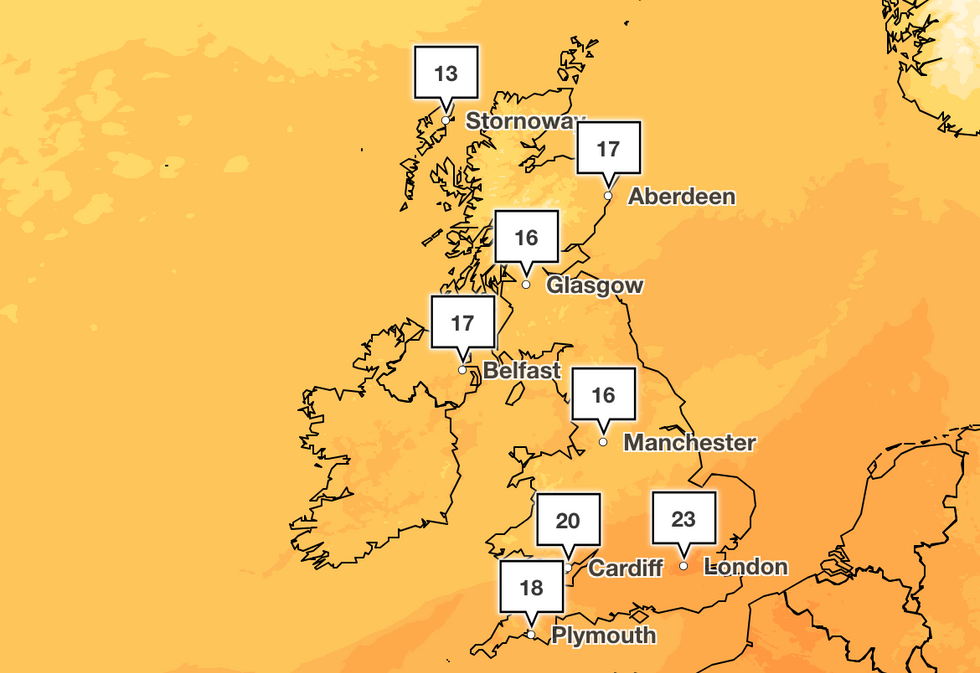 A look at temperatures over the weekend
MET OFFICE
Mercury will continue to hover between the high-teens and low-twenties into the weekend.
However, the Met Office has suggested temperatures will struggle to surpass 20C on Tuesday.
The Met Office's outlook for Friday to Sunday said: "Remaining changeable with further spells of rain on Friday.
"Turning warmer and humid again in the southeast on Saturday with a risk of thunderstorms. Further rain and thunder on Sunday."