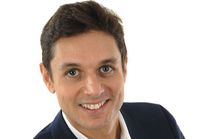 By Nathan Rao
Published: 24/03/2023
-
11:03
Updated: 24/03/2023
-
11:05
Winter's last thrust will give way to a near-70F tropical blast as Britain gears up for a possible Easter scorcher.
Temperatures will plunge this weekend with snow driven by Artic winds threatening to hit parts of the country.
---
However, a dramatic U-turn next week will bring a swathe of tropical air flooding in from the Atlantic Azores Islands.
Thermometers will head upwards around mid-week amid forecasts for a possible 20C in parts over the holiday.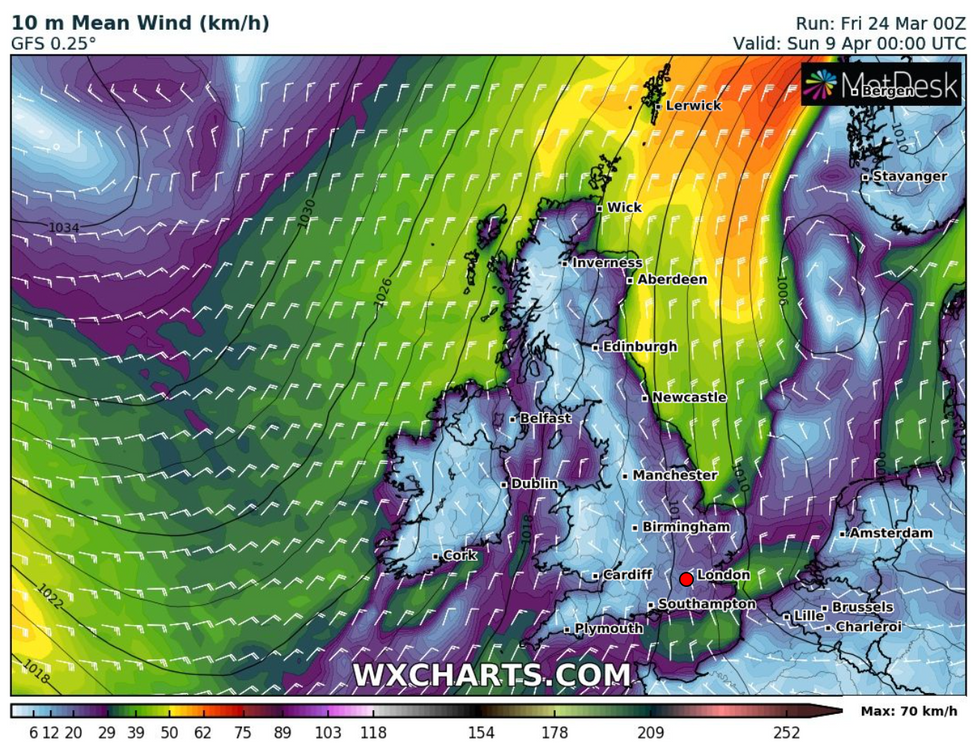 High pressures from the Azores Islands in the Atlantic will bring mild air into Britain from the southwest.
WX Charts
Jim Dale, meteorologist for British Weather Services, said: "We have to be cautious, but currently the signs are that from Good Friday the weather is going to start actually being good.
"High pressure looks likely to build from the Azores Islands in the Atlantic, bringing mild air into Britain from the southwest.
"This could potentially push temperatures to 20C in parts of the country through the start of April and into the Easter Weekend.
"I expect it to start turning milder from Wednesday."

It comes amid forecasts one last chilly blast from the north this weekend will push the mercury in parts to -6C.
Scotland and northern England are on alert for snow with bitter winds making it feel close to -10C.

Further south, thermometers through the next few days will struggle to get much above freezing to low single figures.
Temperatures will tumble from Sunday with the whole country wrapping up by the start of next week.
Dale said: "There will be a risk of frost quite widely through the start of the week, but in terms of snow, that will be confined to the glens and highlands.
"It will feel cold in Arctic winds, with real temperatures of -6C feeling much lower, perhaps around -10C, with the windchill.
"This isn't that unusual for the time of year, but then we expect to see a change from the middle of next week."
Exacta Weather forecaster James Madden added: "Over the weekend, we expect to see snow returning to parts of the country with bouts of northerly and possibly easterly winds making it feel much colder."

Although it will start to feel warmer ahead of next weekend, it will not be immediate sunshine and blue skies.
A tussle between high and low pressure will bring unsettled conditions in the run up to April, according to the Met Office.
Met Office meteorologist Aidan McGivern said: "After a cold start to next week, those temperatures begin to trend back up again, and in some places will go back above average for the time of year.
"Pressure is likely to get a bit higher as we go into April, and low pressure over much of the UK will start to push more towards the northwest of the UK with a better chance of some drier interludes albeit with some showers.
"It will be an unsettled end to next week but with temperatures recovering."