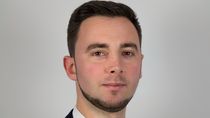 This is the moment a passenger opened a plane door minutes before it was due to land in the South Korean city of Daegu.
Passengers were left screaming and crying as the pressure in the cabin of the Asiana Airlines plane started to drop.
Nine teenagers were rushed to hospital after suffering breathing difficulties once the aircraft landed.
All onboard were seated with seat belts fastened because the plane was about to land.
The transport ministry said in a statement police had taken into custody the man who had opened the door.
Authorities are now investigating violations of aviation safety laws.

Watch the terrifying moment the door was opened in the video above.