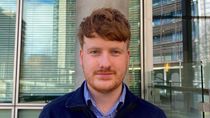 Published: 28/04/2023
-
14:30
Frank Bruno has opened up about his battle with mental health, explaining that at one point he didn't recognise himself.
The boxing legend was sectioned under the Mental Health Act during the Covid lockdown.
He has also previously been diagnosed with Bipolar and receives treatment to manage the mental illness.
The 60-year-old joined Nigel Farage on GB News and shared discussed his journey to recovery.
He said: "It was hard and difficult things because I was all right. The more they said I was getting mental problems, the more I was training and looking after myself a lot better.
"I'm not used to taking the medication, drink the drugs that they give you and numb you down andmake you put on weight and you, you start dribbling.
"You don't recognise yourself And then you ask them not you don't want to go in that way and drug, but they put you on it.
"Take an injection for your backside and for nearly a month, you're just dribbling in."
Watch the interview in full above.
Farage is live, Monday to Thursday from 7pm, only on GB News.