England boss Steve Borthwick has revealed he's heartened by the improvement in his side's attacking play following their Rugby World Cup victory over Japan on Sunday night.
The 2003 champions secured victory with a 34-12 win over their opponents to make it two wins from two, having beaten Argentina on matchday one.
---
England faced criticism for their display, with pundits labelling their performance 'repulsive'.
But Borthwick has come out fighting and insists progress is being made.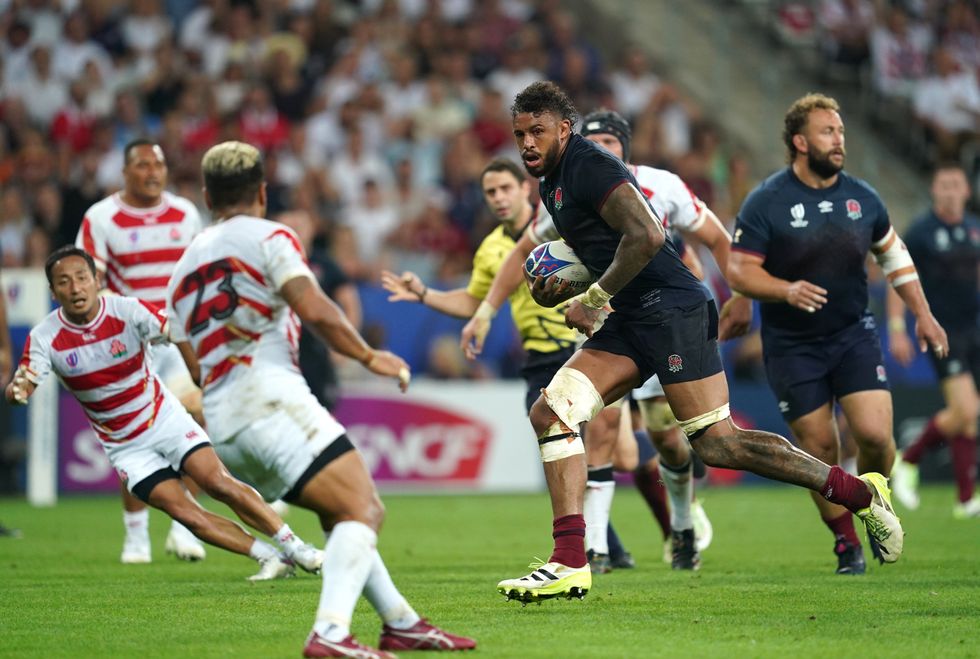 England star Courtney Lawes went over the line in Japan Rugby World Cup win
PA
"I think ultimately, players find a way and that's the important thing," he said.
"In these conditions, it was challenging. Japan kicked the ball 37 times today.
"I'm not sure when you've seen a Japan team kick 37 times.
"We knew the fourth quarter was going to be the important one.
"We felt this game could be tight and we felt the fourth quarter was where we could accelerate."
He added: "We're seeing strides in some of the fundamental aspects of the game, and growth now in our attack.
"The attack always takes longest to come because it takes cohesion.
"Some teams have had four or even eight years together. We've had three months with our coaching team in place."
England players also discussed the victory, with Joe Marler joking about his header during the clash.
The 33-year-old saw George Ford's pass bounce off his head, with Courtney Lawes then going over the line to score a try.
And Marler joked that he'd actually been practicing his headers in training.
"You won't believe this but me, [Dan] Cole and [Jamie] George, back at the hotel, part of our warm-up was practising headers and it came to fruition tonight," he stated.
Back-row Ben Earl insisted England were improving with each match, despite attracting criticism for their performance.
"It's a sign of a team that's growing and improving," he said.
"We're going to get better, and hopefully next week we'll take a step forward as a side."
England are next in action against Chile in Lille on Saturday (4.45pm).
Chile have endured a difficult tournament so far, losing each of their opening fixtures.
They were beaten 42-12 by Japan on matchday one.
LATEST DEVELOPMENTS: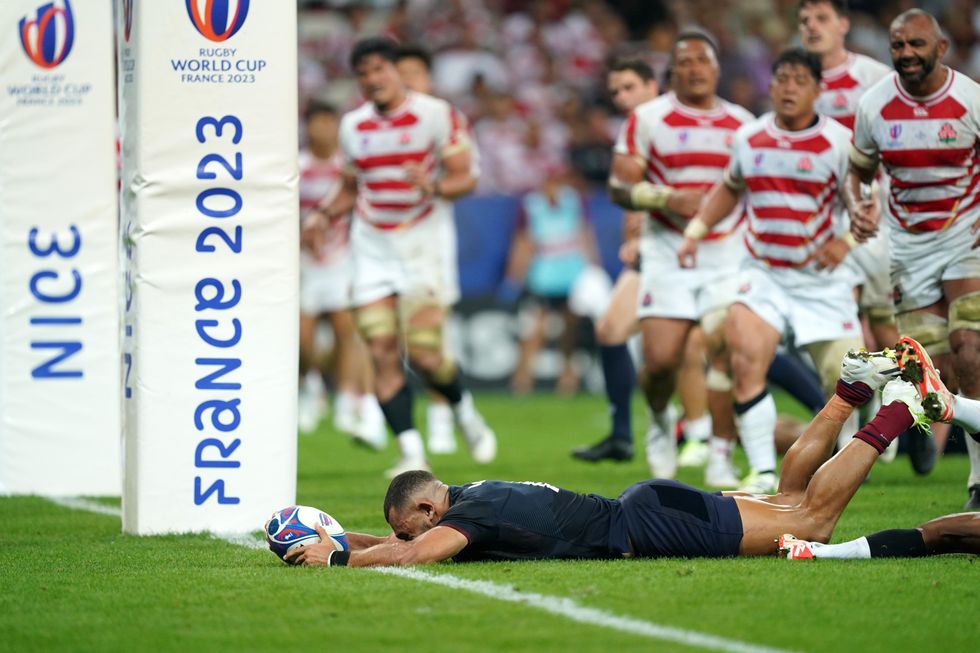 England were unconvincing but eventually too strong for Japan in their Rugby World Cup showdown
PA
And Samoa then beat them 43-10 on Saturday to boost their own hopes of making it out of the group and into the knockout stages.
The match came shortly after Ben Cohen spoke exclusively to GB News about England's chances of winning the competition this year, with the former Strictly Come Dancing star part of the squad that secured the trophy two decades ago.