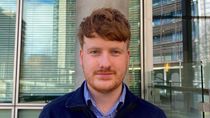 Published: 20/04/2023
-
11:36
Queen Camilla has been labelled "central" to King Charles's reign after debate was sparked around the announcement that Camilla will be called referred to as "Queen" and not "Queen Consort".
Prince Harry previously called Camilla "dangerous" in his memoir Spare, accusing her of playing "the long game" in her bid for "the crown".
But a royal expert has said that it is "absolutely" right that she should be called Queen.
The author of "Queen of Our Times", Robert Hardman joined Dan Wootton on GB News.
He explained: "One of the reasons that I think to begin with there was, particularly on official sort of documents and stuff, they refer to as the Queen Consort is just to avoid that confusion with the late Queen.
"If you look back at 1952 when Georgia VI died, all of a sudden you had two Queen Elizabeths because you had one on the throne and Queen Regnant and you had the the wife of the late King, which at that point she was made Queen Mother and she said she didn't like that.
"When a king becomes king, his wife becomes queen. Why should we be tearing up 1000 years of established precedent and history."
He continued: "Of course it's going to take time but you know you look at how how Camilla Queen, Consort, whatever you want to call her. You know, she's absolutely central to all this she's such a key part of it."
Dan Wootton Tonight is live, Monday to Thursday from 9pm, only on GB News.