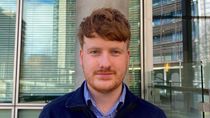 Published: 06/04/2023
-
12:24
Updated: 06/04/2023
-
14:24
Prince Harry and Meghan Markle have been criticised for the reason behind their departure from working royal life.
The Duke and Duchess of Sussex announced they would be stepping back from their roles as working royals in January 2020 and have since set up their non-profit organisation Archewell.
But since then, the pair have signed a number of deals with media outlets and companies for eye watering sums of money.
Assessing their departure from the Royal Family, journalist Kara Kennedy condemned the couple for having an ulterior motive behind the move.
Speaking to Dan Wootton on GB News, she said: "I think ultimately they came to the conclusion that it was just too much work. Because as you just said, the tax returns show that they put in a whopping one week each of work.
"They wanted to make money, they don't take a salary, how noble of them, for the one hour a week at Archewell.
"But we've seen over the past three years, they do spend a lot of time doing other things. So Harry has his chief impact officer, whatever that is, at BetterUp where we don't know his salary. It hasn't been announced, but it's probably absolutely whopping.
"And then they have different ventures, obviously Netflix, Harry's memoir… they seem to put a lot of time in making money."
Dan Wootton Tonight is live, Monday to Thursday from 9pm, only on GB News.