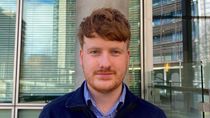 Published: 26/04/2023
-
11:17
Updated: 26/04/2023
-
13:59
Tom Bower has issued a staunch warning about Meghan Markle's "insidious" attack on the UK, claiming that the Duchess is attempting to "undermine" the country.
Last week, an article in The Telegraph claimed that Meghan Markle had personally written a letter to King Charles regarding unconscious bias in the Royal Family.
Tom Bower accused Meghan Markle of "insidiously undermining what's happening in Britain" as a result of King Charles not striking "when the iron was hot".
Speaking to GB News' Dan Wootton, the royal biographer said: "I feel it's exactly what we've been predicting would happen and the tragedy with all ears that the photographs of Meghan yesterday smiling at the Lakers match and all the rest of it, that dominated the news.
"There's Charles and Camilla posing under a tree and for the public, this is all just confusing, the focus should have been on Charles. He should at this moment be giving an interview explaining what being King of England means.
"He should be dominating the headlines. But the Palace has allowed the Sussexes to run away with the agenda."
Watch the interview in full above.
Dan Wootton Tonight is live, Monday to Thursday from 9pm, only on GB News.