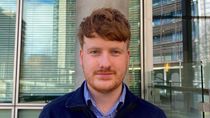 Published: 05/04/2023
-
08:47
Updated: 05/04/2023
-
08:50
King Charles's decision to award Camilla the title of Queen will divide the UK, a royal commentator has said.
The title Queen Camilla was used for the first time this week, appearing on invitations for the King's Coronation.

Reacting to the decision to officially use the title, royal commentator Kinsey Schofield said that she deserved the title, but admitted that some will be upset at the decision.
Speaking to Ellie Costello and Martin Daubney on Breakfast, she told GB News: "I'm happy she's queen now. I think she's earned it.
"I do think there are going to be some people that are frustrated by this. I love and adore them. I've accepted the fact that they are soul mates and they were meant to be together. But there are some people that are still bitter about the way that they ended up together, you know?
"I think that it's a beautiful invitation. I think that she deserves to be Queen Camilla. I agree with King Charles, but I I do think we are going to see arguments about that."
Tune in to Breakfast on GB News, every day from 6am.