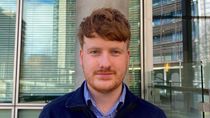 Published: 28/04/2023
-
16:00
Princess Kate has had her handbag stolen during a trip to Aberfan, Wales.
The Princess of Wales visited the Aberfan Memorial Garden, the site of a 1966 disaster in which 144 people were killed, including 116 schoolchildren.
While speaking with mother-of-two Lucy Williams, her one-year-old child, Daniel, grabbed the Princesses bag.
As the mother attempted to pry the bag away from the baby, he began to cry.
Kate laughed and said she would "come back for it" later.
Recalling the encounter, Lucy said: "He just stole her handbag. He took a shine to it and she let him play with it."
Watch the hilarious moment in full above.