Alastair Stewart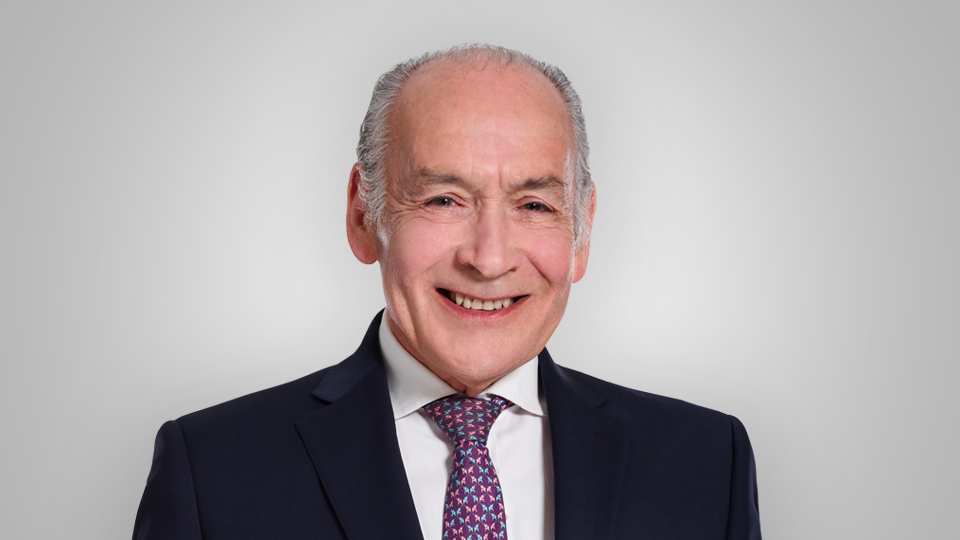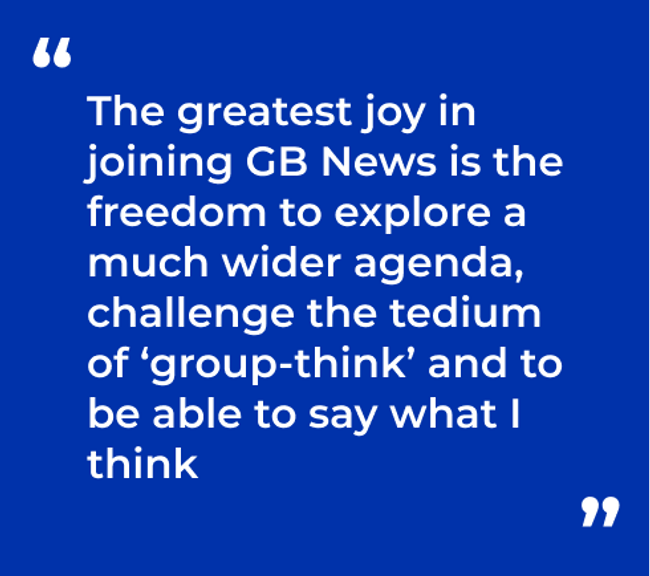 @AlStewartOBE
Alastair is Britain's longest-serving newsreader, having presented the news in both local and national television for nearly 45 years.
He was one of the main newsreaders at ITV News for more than 35 years, anchoring News at Ten and providing commentary for special programmes such as Royal Weddings, elections, budgets, and State Openings of Parliament.
Among countless major stories in his career, he reported live from the 1980s miners' strike, the fall of the Berlin Wall and the first Gulf War from Dhahran, Saudi Arabia. He was the first British journalist to cover the liberation of Kuwait.
Alastair was Washington correspondent for ITV News, and moderated the United Kingdom's first ever debate between prime ministerial candidates David Cameron, Gordon Brown and Nick Clegg ahead of the 2010 general election.
He studied economics at Bristol University and was deputy president of the National Union of Students, a role that landed his first break in journalism after he berated Margaret Thatcher's education cuts on local television. He intended a career in politics.
His awards include the Royal Television Society's Presenter of the Year Award and an OBE for his extensive charity work as well as his services to television.
I have worked in TV news for more than four decades.
I wanted to be a politician or a lawyer but I was offered a job by Southern ITV in 1976 and thought I'd give it a go. Four years later, I joined ITN as an Industrial Correspondent and went on to become a newscaster. At one time or another I have presented all the ITN news programmes.
In that time, I covered the miners' strikes, the fall of the Berlin Wall, the first Gulf War and liberation of Kuwait - where I was the first Brit on the scene - the shuttle Challenger disaster, Lockerbie, more General Elections than you can shake a margin of error at, Budgets, State Openings of Parliament and a host of other Royal occasions.
I love reporting but I am addicted to live, breaking news. The greatest compliment I ever had reported to me was from a senior producer who said "I hope Al's in", when a big story broke.
At Bristol University, I read economics and I was Deputy President of the NUS. Both fuelled a life-long passion for news, current affairs and politics.
The greatest joy in joining GB News is the freedom to explore a much wider agenda, challenge the tedium of 'group-think', and to be able to say what I think.
My wife and I live on a farm and we have four children. Our passions, include horses and donkeys. My addiction to the Rolling Stones is slightly more solitary but not entirely so.
I am the son of an RAF officer and a WRN, and I am fiercely patriotic.
My grandparents were English, Scottish, Irish and Welsh and I would describe myself as a proud Brit and a citizen of the United Kingdom.
I am a patron of a range of charities including the Naomi House & Jack's Place Hospice, the Treloar Trust, the Brooke Working Horses & Donkeys charity, and the Royal British Legion.
Q&A:
What attracted you to the GB News family?
TV News had become stale and complacent, suffering from group-think and laziness.
The old rules I once cherished - balance and impartiality - lie wounded, perhaps fatally, on traditional public service broadcasting.
GB News negotiated rules of engagement with OFCOM that guarantee balance across our schedule and freedom of expression for presenters.
For me, that was a compelling and irresistible formula and has proved to be the most exciting thing I have ever done.
I listen to all sides, I say what I think, I talk to friends - from Speaker Hoyle to Natasha Kaplinsky - and I highlight rising stars and good causes.
It is a dream come true.
Outside of politics, tell us what matters to you?
I care about our country - historically, socially, politically and physically. I am a Brit; I cherish our national story, even the bits when we got it profoundly wrong.As for the land - we live on a farm, surrounded by other "green and pleasant" bits. We keep horses, donkeys, dogs and all sorts. This Englishman's home is his zoo. I love every clump of grass and every creature chomping it.
What are you most proud of yourself for?
I always listened to those I was working with and sought to learn from those more experienced than me. I was lucky because I got Alastair Burnet, Robin Day, and Sandy Gall. I always find time for the youngsters on the way up. They are our future, and it is our responsibility to nurture and mentor them.
Why is Bramdean in Hampshire important to you? What makes it special?
We moved every two or three years; my father was in the RAF. Having 'V Bombers', with nuclear weapons in their bellies, at the bottom of our garden had a profound impact on me. It helped form my view of the world, our place in it, the importance of humanity and the responsibility to challenge oppressors.
Why is debate and balanced argument important to you?
Without thought we are nothing. Without debate we are isolated. Without disagreement we are arrogant and may be in the wrong. The other side, of course, may be wrong, but is entitled to a hearing - with courtesy.
What career would you have pursued if it hadn't been for the newsroom?
As a teenager, I passionately wanted to be an MP and a lawyer. I wanted to make the world a better place and, as a barrister, I could have paid my way. My National Union of Students (NUS) friend Charles Clarke, who did a bit in politics, once told me I had had far more influence than him because I worked in an industry that set the agenda and decided what folk heard. It is an awesome responsibility. I'd still loved to have a crack at the Treasury.
Your biggest accomplishment outside of work?
Our four children (and now a grandson) are vital to us. Each is doing what they wanted to in life, from a head teacher, to a football write and strategy analyst, to a horse breeder, and a jockey. We believed in them, trusted them and we were always there for them. Living in the country, our animals are also a really important feature of our daily life.
Do you have a stand-out moment in your career that has impacted on you?
Standing at the Brandenburg Gate as the Wall fell in 1989. It was the defining moment of post-War history and I covered it, live and unscripted. As a former ban-the-bomb teenager, whose father was in RAF Bomber Command, I stood there and thought "The old bugger was right".
Your most memorable moment in your career thus far?
Leading the first ever TV debate between party leaders in 2010. It was a triumph for them and for TV. No debate has since matched the ones that Dimbleby, Boulton and I did. Too many candidates, not enough discipline and too many stunts. We did the first and we got it right.
Name somebody that you have always wanted to interview? Or debate with? And why?
Sir Mick Jagger. I am a life-long Rolling Stones fan but Jagger also wrote some of the defining, modern poetry of the 60s and 70s, and much of the sound-tracking of my youth. He cares passionately about Britain, our relationship with Europe and the dangers and fantasies of the Euro. Had he not become the rockers' rocker, he would have read economics at the London School of Economics.
What a life, what a man.