Stephen Dixon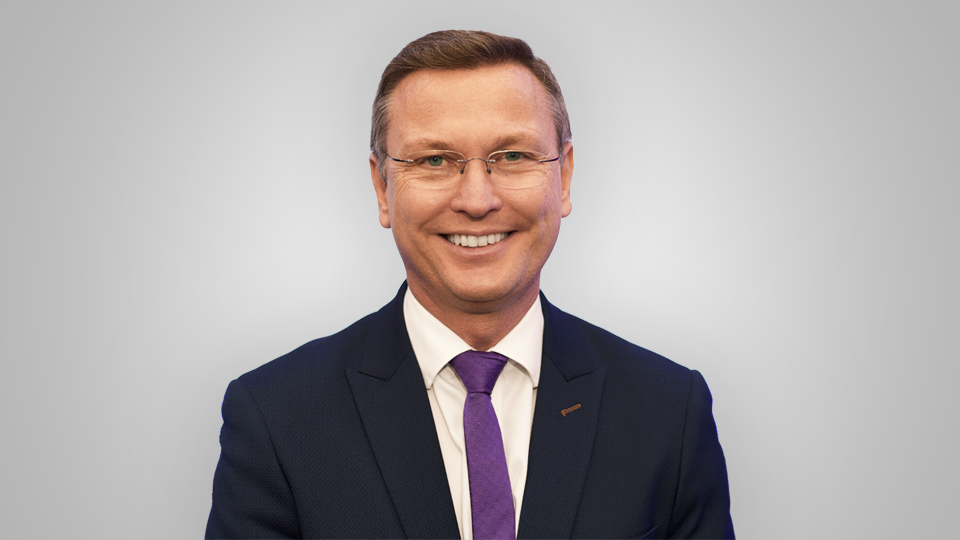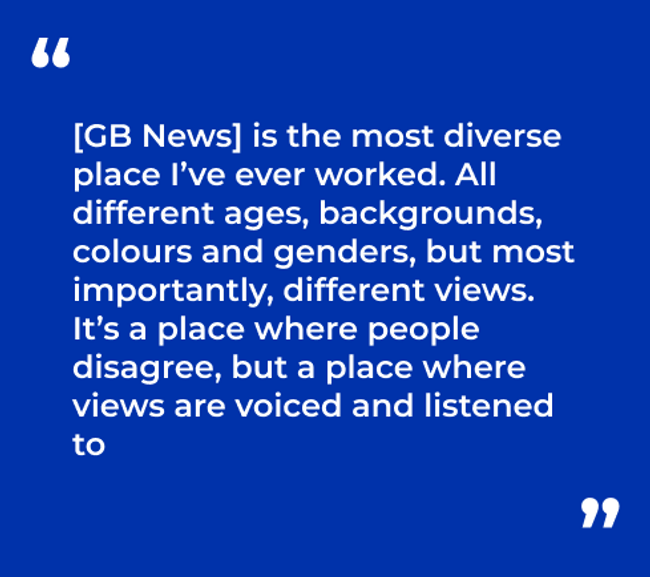 @StephenGBNews
I'm Stephen Dixon, Breakfast presenter on GB News.
I'm a proud northerner, something which wasn't always easy to say.
In this business, being a northerner used to be looked down on - not part of the elite. Thankfully at GB News it's a part of me that is celebrated. Working class, northern, just an ordinary bloke. It's a great feeling to be respected for being me.
I've been a journalist for 30 years, working in radio in the Midlands before heading to ITN in London, where I worked as a senior producer on programmes on Channel 4 and ITV and then was part of the launch team on Five News back in 1997.
It's a career I've enjoyed for the most part, but never more so than I do now.
Q&A:
Is GB News different from other news broadcasters?
GB News is a unique place. Not only do we genuinely represent all views and make sure no voices go unheard, it's also an incredibly mixed place to work. The newsroom is full of all types of people; colours, creeds, nationalities and political views. There is no 'group think', no set agenda, we talk about and disagree on all sorts of things, but we do it respectfully and with good humour. It's SO refreshing to work in this environment, and hopefully it comes across on screen too.
What keeps you going on the early morning start?
A 3am alarm call is never fun, but I love getting into the office and working with the team. Enthusiasm is key and I love knowing that I NEED to be bright and perky by 6am for those early risers who are tuning in.
Breakfast is a very special time of the day to be broadcasting – being part of your busy home and being part of your family is such a privilege. I always feel like I'm talking to friends and that's why I love going through all the emails that come through.
Outside work, what matters most?
Family is everything to me. I married a soldier, now a veteran and that has been the best thing that ever happened to me. I didn't think I had a soul mate – but then I met him. The rest is history!
I am extremely lucky to have a wonderful relationship with my family and now my in-laws too and I absolutely cherish that. When push comes to shove, we're all just people, and having those around us who we love is so important for the good times and the bad.
What challenges you?
I have been a Type One diabetic since I was 17 which has been a challenge but a really positive one. It has never occurred to me to let it get in my way but it has to be respected. It gives me a great insight into my own health and a really enjoy talking about the technology which help keeps me going. It's an exciting field to have a passion in, even if it wasn't by my own choosing.
What winds you up?
Intolerance. I don't understand why 'live and let live' is not more widespread. There's a lot of anger online about things. I wish people would talk to each other rather than shout at each other.
Are you an animal lover?
Oh yes. We always had cats growing up and now we have a rescue cat called Timmy. He's an absolutely joy to serve (he is master of the house). My husband has always wanted a Ridgeback, so eventually that will be happening. I've never had a dog before so it will be new but I'm looking forward to it.
Cinema or TV?
I think more TV these days. I love a good binge of a decent spy thriller or mystery. I used to enjoy the movies but I've gone off cinema a bit. Some of the hype actually puts me off.
Something about you that might surprise us?
I'm a published poet. I sometimes get the urge to write and it has been great to see them in a proper book. It's proved quite popular so far…
Also, I do like a tattoo. I have quite a few now but had my first one ever alongside Anne Diamond about eight years ago. We're a couple of rebels!
Perfect night out?
Staying in.
Erm, so perfect night in?
Husband, cat, a murder mystery on the TV and a Pot Noodle, a little bit of heaven.