Published: 15/09/2023
-
15:28
Updated: 15/09/2023
-
15:39
Priti Patel has admitted to being attacked and abused in the street during an interview with Nigel Farage.
Speaking to GB News, the former Home Secretary said the abuse was "unacceptable" but that it wouldn't stop her from doing her job.
---
In an interview with Nigel Farage, Patel reacted to claims she was a bully.
She said: "It's deeply unpleasant and even this year, I've had people try to assault me as well when I've been going about my daily business, you know, just going to work.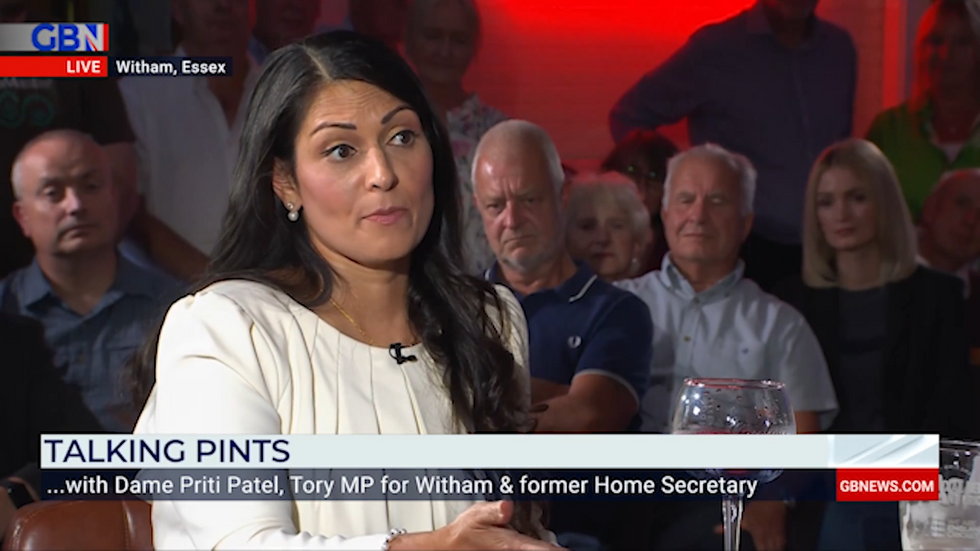 Priti Patel told Nigel Farage she has been 'attacked and abused' on the street
GB News
"At the end of the day, you know, when you're a public figure, public servant it is difficult. But you know, I also try to protect my family from that, but they are the people that get very upset about it.
Clearly my husband, you know, my mum and dad in particular. I don't like that. I really don't. But you know, it's not acceptable, it is simply not acceptable. Public discourse has just really degenerated."
Joining the GB News presenter for his live special of Farage at Large from Witham in Essex, the former Home Secretary took the opportunity to thank Nigel for his work on the debanking scandal.
Farage had previously had his bank account closed by Coutts, owned by NatWest, which resulted in the resignation of CEO Dame Alison Marie Rose-Slade.
WATCH THE FULL INTERVIEW WITH PRITI PATEL
Priti said: "First of all I think we need to thank you for everything you've done as well in terms of lifting the lid off the whole debanking the banks and all this kind of stuff and there's no doubt about that.
"I should say something else as well. Before I come on to the fact, I just want to thank you as well actually for you know the way in which you've just driven the political agenda on this issue.
"But even last time at the general election you had candidates and you stood them down which enabled us to get that majority.
"But that helped us get Brexit done and that was really interesting."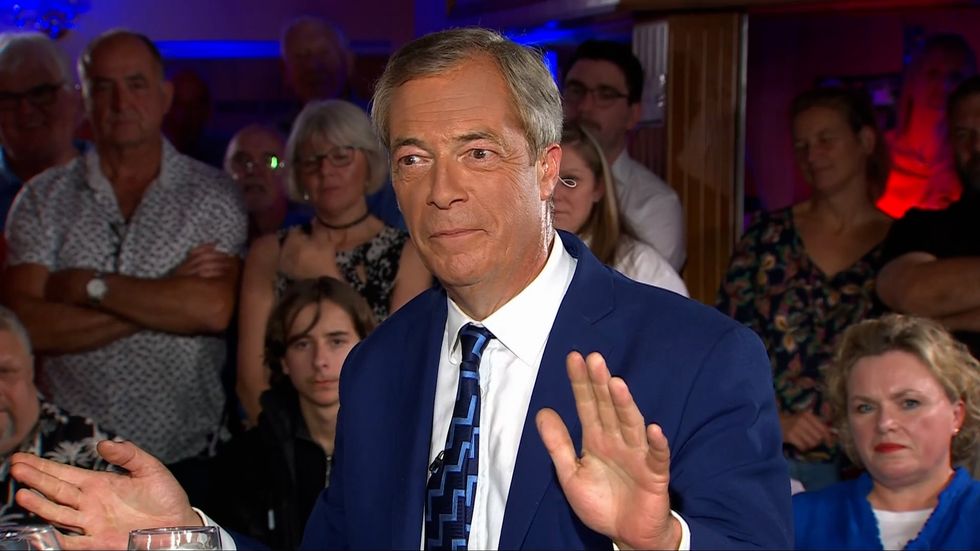 Priti Patel thanked Nigel for 'lifting the lid' on debanking
GB News
Priti spoke further on the matter of debanking, and supported calls for local banks and access to cash not to be restricted.
Patel said: "You've asked the question on banking. There is no choice now because if the government doesn't intervene too many people will just lose the right to you know have access to cash, access to bank accounts.
"And also it's going to be so detrimental to the economy because businesses in particular will be affected and that small businesses, 80% of my constituents are employed by SME's.
"Not the fancy corporates not the big you know the companies and things of that nature. We need banks and we need local banks."