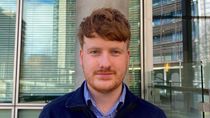 Published: 26/04/2023
-
15:14
Marina Purkiss has clashed with Jacob Rees-Mogg during a fiery debate on culture wars in the UK.
Purkiss joined Rees-Mogg on GB News to discuss Oxford University's LGBTQ+ society calling for feminist Kathleen Stock to be deplatformed, but the debate quickly turned to the larger issue of Brexit and the Government's delivery of it.
Purkiss accused Rees-Mogg and the Conservatives of "lying to people" about what the outcome of Brexit would be, adding "what you lot are doing in government is disgusting".
Rees-Mogg pointed out that Brexit had happened as a result of a democratic vote by the British public.
Purkiss asked: "Why are energy bills the highest on the planet?"
Rees-Mogg responded: "The energy bills in the UK have gone up because of our green policies, that has led to a very significant increase. It's nothing to do with Brexit.
"I was trying to reduce prices by by fracking. By shale gas fracking, using our resources."
Purkiss pushed Rees-Mogg to "tell people how long it would take to get any sort of benefit from fracking" to which he pointed out that the UK is "potentially sitting on trillions of cubic feet of gas underneath us"
Rees-Mogg called Purkiss out for not putting forward a "proper political argument", exclaiming: "All you say when you disagree is that somebody is lying, but this isn't a proper political argument.
"You disagree with me, but that's not the same as somebody lying, disagreement is perfectly reasonable."
Watch the debate in full above.
Jacob Rees-Mogg's State of the Nation is live, Monday to Thursday from 8pm, only on GB News.