Published: 19/09/2023
-
15:35
Updated: 19/09/2023
-
15:52
French journalist David Chazan has shared his thoughts on the Labour leader's visit to France, as he met French President Emmanuel Macron to discuss issues concerning the UK's relationship with the EU and renegotiating a "better" Brexit deal.
Sir Keir Starmer told the press following his meeting that the 45-minute conversation was "positive" and "covered a wide range of issues" but stated he "wouldn't disclose all the details" of the meeting.
---
He added that he intends to "build on that relationship and make it even stronger" if he becomes the next British Prime Minister.
Speaking to Bev Turner and Andrew Pierce on Britain's Newsroom, Chazan revealed what the French President's stance on the Leader of the Opposition is most likely to be.
WATCH THE INTERVIEW IN FULL BELOW:
Chazan said: "I think he [Macron] gets on famously with Rishi Sunak, and certainly Franco-British relations have improved tremendously since Rishi Sunak took office. Remember, Liz Truss said she didn't know whether France was an enemy of the UK or not.
"And from the French standpoint, they certainly saw Boris Johnson as untrustworthy and an unreliable partner. So they certainly believe that Rishi Sunak is somebody they can do business with on a more reasonable level."
He continued: "But I think they do see Keir Starmer as a potential Prime Minister in waiting. And the sense I've got from speaking to aides of President Macron is they're essentially going to be in listening mode today.
"They're seeing what Keir Starmer's got to say, first of all, and to get a sense of him and see how easy they think it will be to negotiate to work together with him in the future.
"Because remember, despite Brexit, Britain and France do remain very close on key issues, not the least of which is defence."
GB News presenter Bev Turner then asked Chazan if a meeting such as Starmer's with Macron in Paris today was common of the Opposition leader to be doing.
Starmer also recently visited Canadian Prime Minister Justin Trudeau during a trip to Montreal, where he highlighted the importance of border security.
She asked: "Is it kind of typical do you think, for a Prime Minister in waiting, as we're saying, as he's casting himself as to go around to other countries at this sort of time and greasing palms in this way, or does this demonstrate a huge amount of confidence from Keir Starmer?"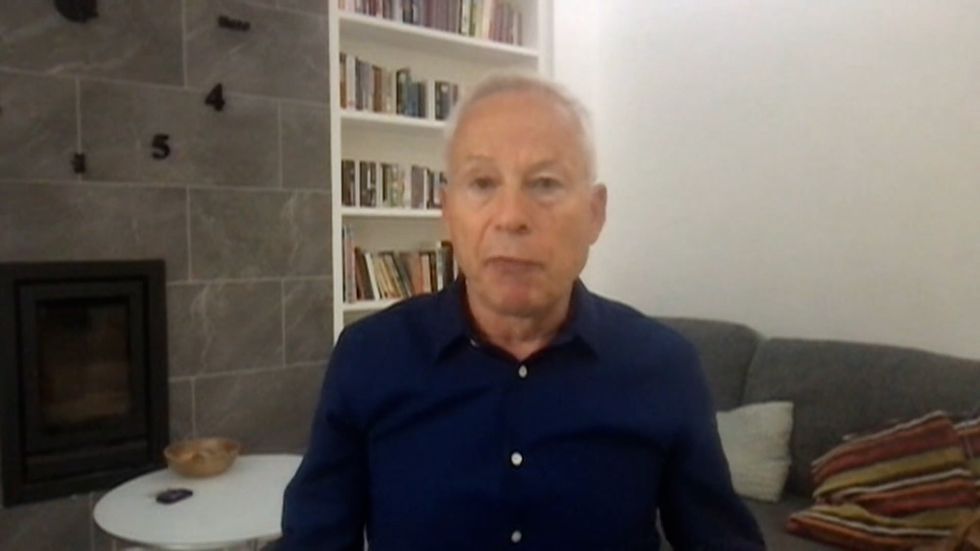 Chazan said the French will be seeing how 'easy it will be to negotiate' with Starmer
GB News
Chazan replied: "Well, there is a precedent for this. I remember back in 2012 the then French President Francois Hollande met with the British opposition leader, the Labour leader at the time. So it has happened before.
"I think it would be a serious breach of protocol if Keir Starmer were to be given the same treatment as a head of government, which of course he isn't. This is a sort of off agenda meeting.
"There will be no press conference, there'll be no photo opportunities or anything like that.
"So it is really just a sort of get to know you meeting because as I was saying, the sense I get from the French is that they think he could very well end up in Downing Street next year. So it's useful to establish contact with him."