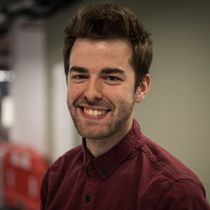 By Carl Bennett
Published: 25/11/2022
-
14:43
Updated: 14/02/2023
-
10:29
John Bercow has sad it was "shameful" for SNP MP John Nicolson to share a confidential letter written by Sir Lindsay Hoyle on Twitter.
Sir Lindsay called on Ochil and South Perthshire MP John Nicolson to apologise for posting part of his letter relating to a decision on referring Conservative former culture secretary Nadine Dorries to the Privileges Committee.
---
Making a statement in the chamber following PMQs, the Speaker said: "(He) has seen fit to give a partial and biased account of my letter on Twitter and I await his apology… It is not the way we should be doing business in this House."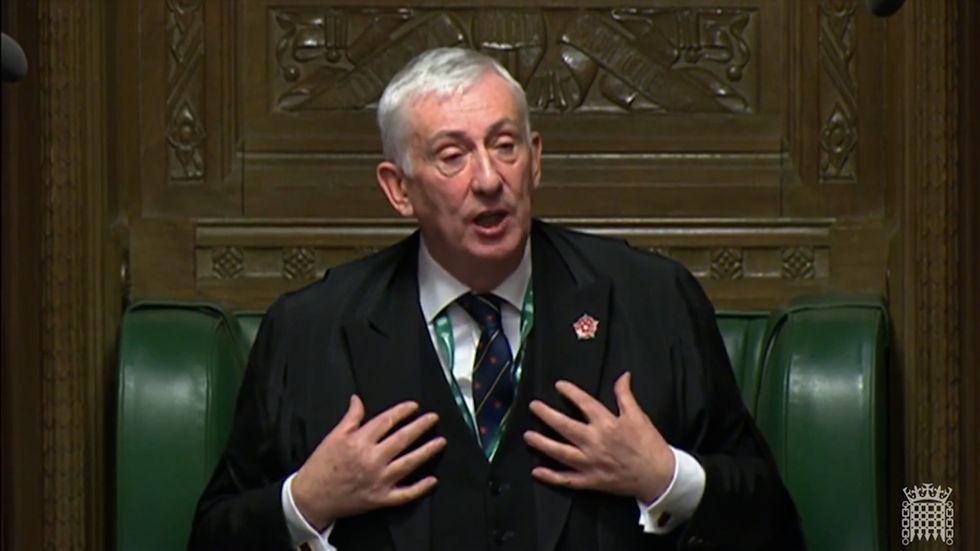 Sir Lindsay Hoyle has rebuked an SNP MP who shared the Commons Speaker's correspondence on social media platform Twitter.
House of Commons
Responding, Mr Nicolson said: "I want to put on record that I deplore social media pile-ons against you or indeed anyone else. I've been on the receiving end of them and they're exceedingly unpleasant.
"But could I ask for guidance on what I and other members should tell their constituents about integrity in politics in this context? If someone misleads a committee, what should happen next?"
Sir Lindsay replied: "Printing the letter but only half the letter is not integrity – in fact, far from it.
"It misled the people of this country, it certainly put me in a bad light with the people of this country, and I don't expect that to happen – an impartial Speaker – so if that was an apology I don't think it was very good."
Speaking to Esther McVey and Philip Davies, the former Speaker John Bercow said he thought Mr Nicolson's behaviour was "shameful."
He told GB News: "Instinctively my sympathies are with Mr Speaker.
"I think it is a very important and long-established principle that if people wish to communicate with the Speaker, especially appertaining to matters of privilege, they do so in writing and they do so on the basis that that exchange is confidential.
"To breach that without authority, without seeking the Speaker's permission, is wrong.
"What's even more heinous a sin, to leak only a part of the exchange, presumably in order to prosecute the argument John Nicolson wanted to advance."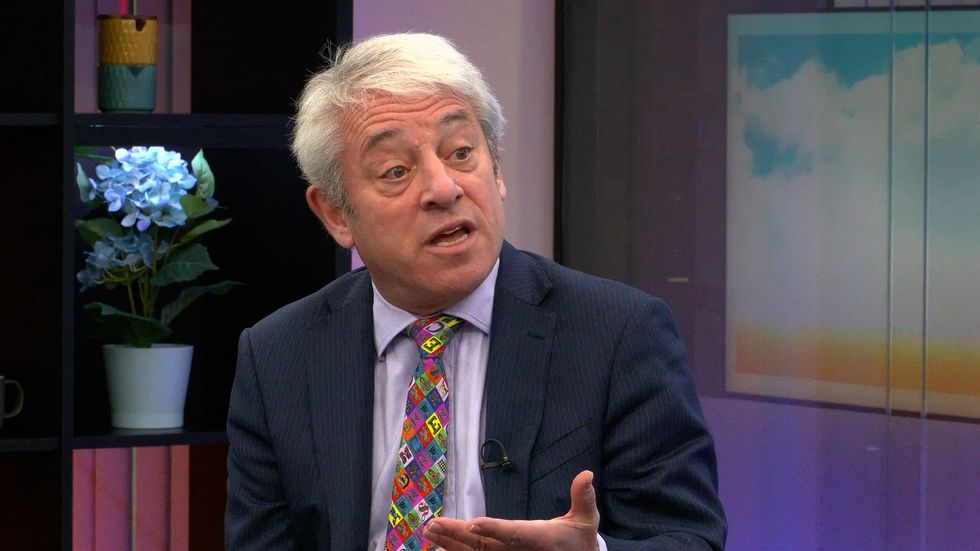 Former Speaker of the House of Commons John Bercow
GB News
Mr Bercow added: "I remember Mr Nicolson. He's a cheeky chappy, but in this particular instance he's cheek is excessive.
"The behaviour of John Nicolson towards the Speaker was, quite frankly, shameful."