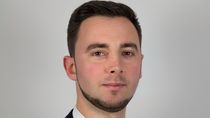 By Dan Falvey
Published: 25/05/2023
-
12:30
Updated: 25/05/2023
-
14:59
Members of the Great British public criticised the Government for failing to curb immigration today after official figures revealed a record level of net migration.
Voters accused the Conservatives of not caring about the issue despite it being a concern for many people across the country - and Labour was deemed to be no better.
One person in Boston, Lincolnshire, told GB News that many people in her constituency would be unlikely to vote at the next election because they did not trust either party to reduce migration.
"I think obviously they'll vote to be out [of the EU] but I don't think you'll get much of many of them. I think they've lost faith in it all. It's been taken over," they said.
"No one cares. What do they care? They don't have to live in it."
Another in Solihull in the West Midlands said: "I don't think either political parties have got a great deal of trust at the moment."
Net migration to the UK hit a new record high of 606,000 last year, driven by people from non-EU countries arriving for work, study and humanitarian reasons, new estimates show.
The figure, which is the difference between the number of people moving to the UK and the number leaving, is up from 488,000 in 2021.
Watch the video above to hear what Britons who spoke to GB News think about the new statistics.