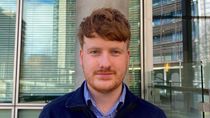 Published: 07/04/2023
-
13:36
Nigel Farage has said that Donald Trump "woke the world up" to the threat that China poses.
Farage took questions from his audience in Norwich for Farage at Large, with one member asking him how the former president of the United States would deal with Russia and China if he takes office again.
Responding, Farage said: "As we speak, President Macron and the Commission President of the European Union, unelected Ursula von der Leyen, are in Beijing bowing down before President Xi, doing it for their own and their nation's own economic interests.
"Regardless of the threats that China poses to us, Donald Trump woke the world up to the threat China posed. He woke the world up.
He continued: "He was tougher on Putin than Angela Merkel was, and he warned her publicly, 'stop buying all that gas from Russia'.
"He had his failings, of course he did. I think Trump's biggest success was his foreign policy, not to mention the Abraham Accords."
Farage is live, Monday to Thursday from 7pm, only on GB News.