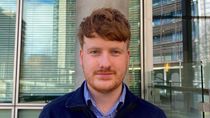 Published: 21/04/2023
-
13:17
Updated: 21/04/2023
-
14:26
Dominic Raab has "already laid the groundwork" to make a return to frontline politics after his resignation, it was claimed today.
Raab resigned as Deputy Prime Minister and Justice Secretary ahead of the publication of a report into allegations of bullying.
Reacting to his decision to leave Cabinet, political editor of the Express online, David Maddox told GB News' Philip Davies and Esther McVey: "I think he will remain quite loyal to Rishi Sunak.
"I think he will be hoping to make a comeback, I think he's laid the groundwork for that by not really accepting the charges made against him.
"You can see a route back in maybe after the next election, if his government had longer to run then, you know, maybe in a year's time.
"But I can't believe he'll come before an election, but you could see a route back for him.
"If he's sensible, he'll probably go and do some work on anti bullying and all this sort of business.
"But, this isn't the end for Dominic Raab. That's my gut feeling on it."
Tune in to Friday Mornings with Esther and Phil from 10am, only on GB News.