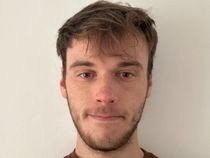 By Ben Chapman
Published: 11/04/2022
-
20:33
Updated: 11/04/2022
-
22:10
Vladimir Putin would not have invaded Ukraine were Donald Trump still US President, Nigel Farage has claimed.
Speaking about recently spending time with the former US President, Farage told GB News viewers that Trump is in "rare form".
---
Farage addressed Trump's prospects of returning to office in his Barrage the Farage segment, stating: "I think he probably will [run again].
"Would I want to help him? You may not like his style, but on the big picture calls on the world, he's been right about a lot of things.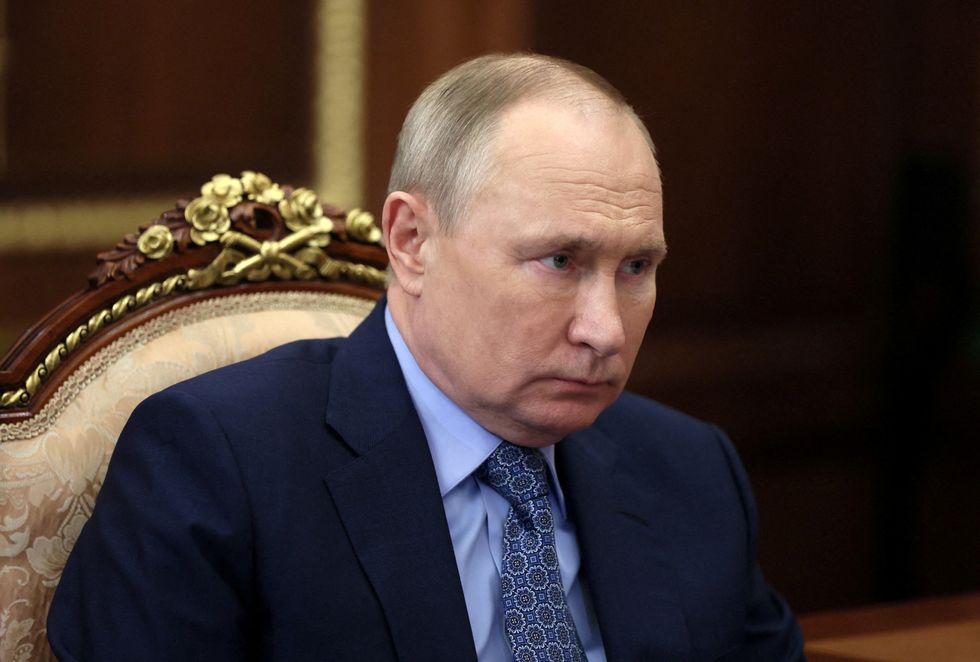 Reuters
"I promise you, Putin would not be in Ukraine if Trump was still in the White House".
Donald Trump has dropped several hints suggesting he is gearing up for another run at the US Presidency.
Speaking to a crowd in North Carolina over the weekend, he urged voters to elect "America First Republicans" this year.
Trump has repeatedly made an unfounded claim suggesting the election in 2020 was 'stolen' from him after losing out to Joe Biden as he aimed for a second term.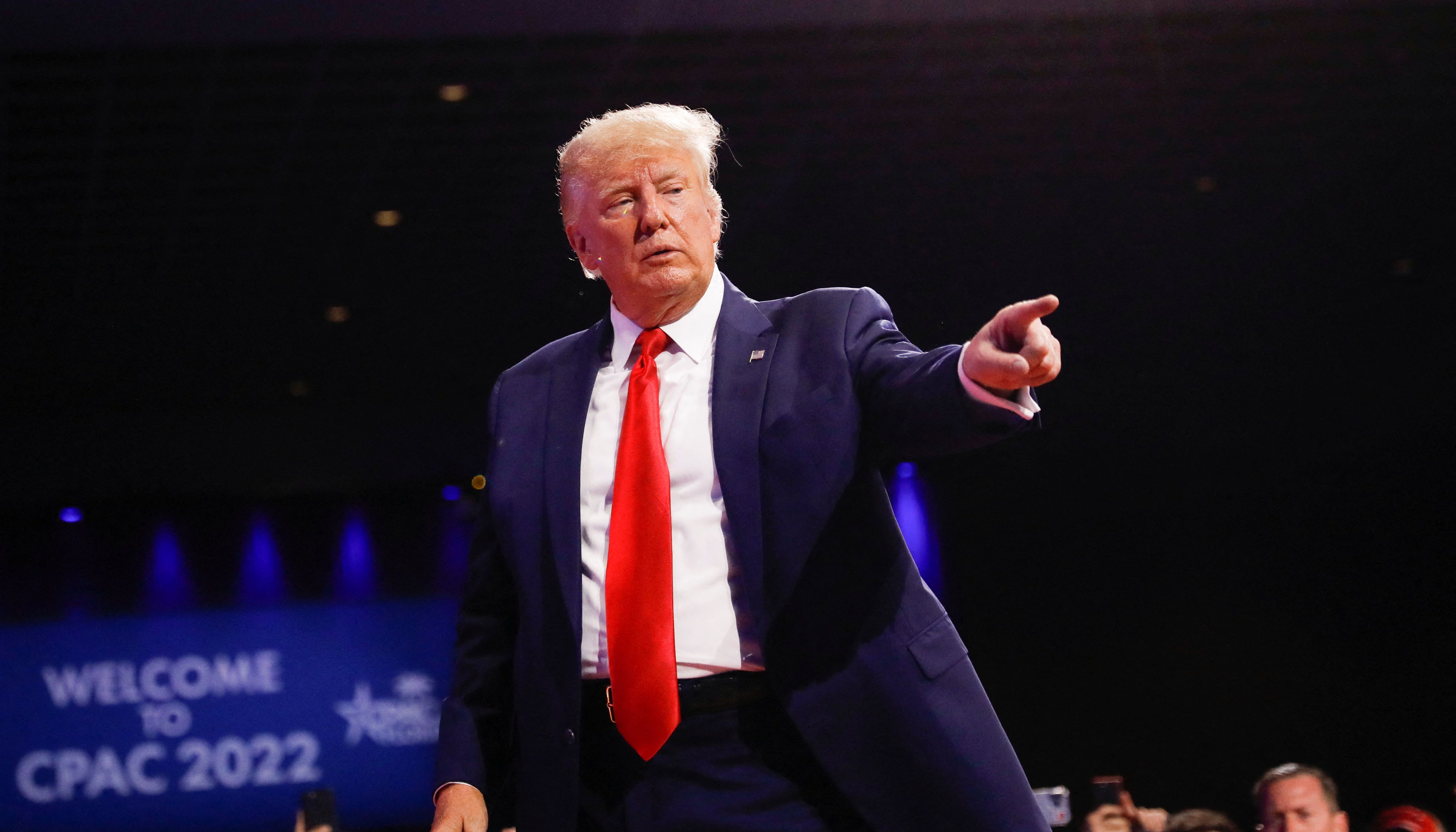 MARCO BELLO
Fears continue to rise in Ukraine about Russia potentially tripling troop numbers in a bid to take the Donbas among Western officials.
The amassing of troops, however, will not necessarily give Moscow an advantage over Ukraine, with Kyiv's forces having had success in pushing back insurgents in the east of the country, they said.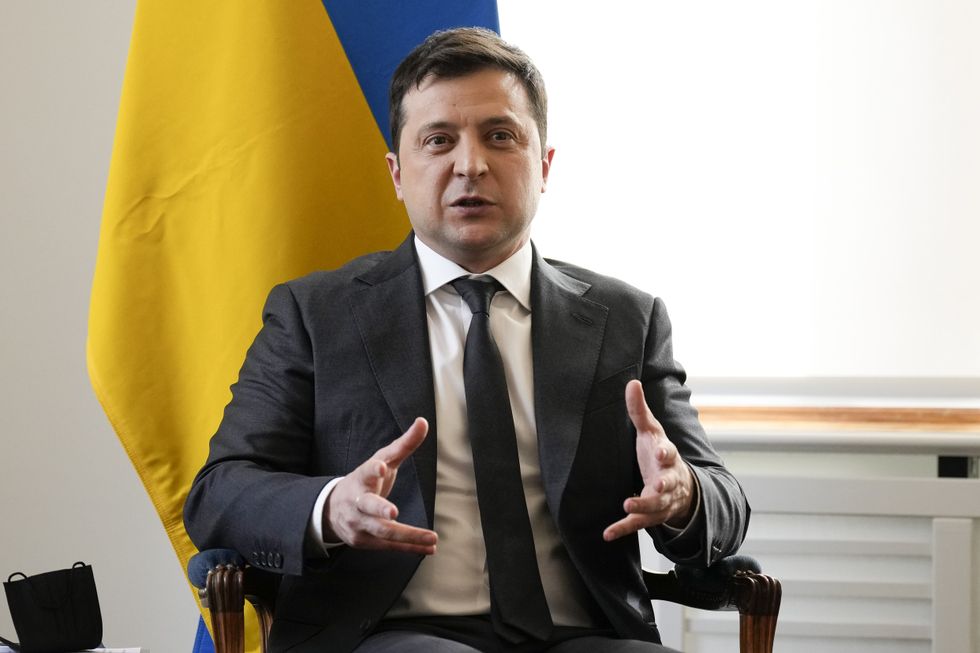 Matt Dunham
The Russian leader has been forced to "diminish considerably" the plan in Ukraine, one official said, amid suggestions Mr Putin wants to take the Donbas region before May 9 – when Russia traditionally marks the Soviet Union's World War Two victory against Nazi Germany with military parades in Moscow – in an attempt to claim victory for his so-called "special operation".
Another official said: "I would imagine that, at outside estimates, what you're looking at is a force which is probably the Russians looking to double or even treble the amount of force that they bring into that Donbas area.
"But I would note that that is going to take some considerable time to bring them up to that sort of number.
"And even when they bring themselves to that number, there is a question over how effectively they can bring those forces into the battle.
"The Russians have shown themselves to be not very effective in this invasion as to being able to use their numerical advantage effectively to actually bring about a decisive engagement."