Suella Braverman has yet again hit out at police forces across England and Wales as the Home Secretary ramps up pressure on officers to solve crimes rather than dance with drag queens.
The Home Secretary warned chief constables and elected police and crime commissioners should focus on "cutting crime and rebuilding confidence, not playing politics".
---
Braverman was responding to Don Valley Tory MP Nick Fletcher during an appearance in the House of Commons earlier today.
Fletcher said: "The police would deter and solve even more crimes such as burglaries, use of quad bikes and general anti-social behaviour … in my constituency if they started putting more bobbies on the beat and stopped promoting unscientific ideologies."
WATCH SUELLA BRAVERMAN SPEAK ON POLICING
Braverman responded: "My honourable friend is quite right. We pay the police to fight crime.
"Whether that's a focus on anti-social behaviour, the nuisance bikers or burglaries, as he's mentioned.
"They are there to keep people safe. We do not pay them to wave flags at parades, to dance with drag queens or to campaign.
"That's why I finally ended all association with Stonewall at the Home Office and why I expect all PCCs (police and crime commissioners) and chief constables to focus on cutting crime and rebuilding confidence, not playing politics."
The 43-year-old made the remarks just weeks after she ordered a review into "political activism in [the] police" earlier this month.
LATEST DEVELOPMENTS: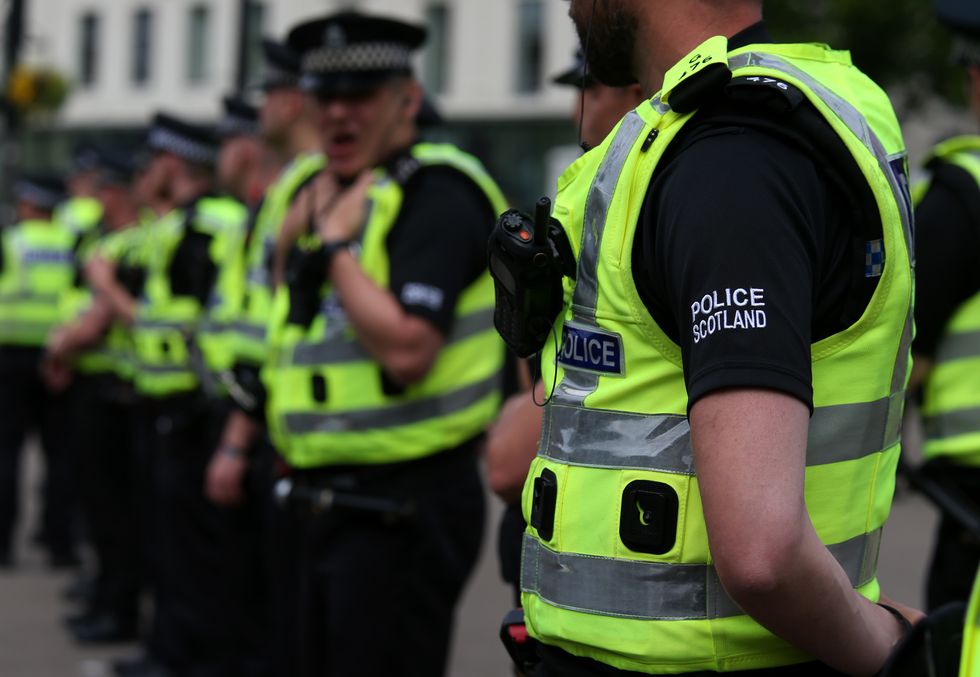 Police officers standing in a row
PA
Recent attempts by the Home Secretary to force the police to drop so-called 'woke' policing were criticised by the president of the Police Superintendents' Association.
Speaking at the group's annual conference in Stratford-upon-Avon last week, Paul Fotheringham told delegates: "She references 'dancing and fraternising with political demonstrators', which we assume relates to police attendance at Pride.
"She talks about the displaying of the progress flag and the wearing of badges.
"These are deeply personal and passionate matters for our staff and our communities."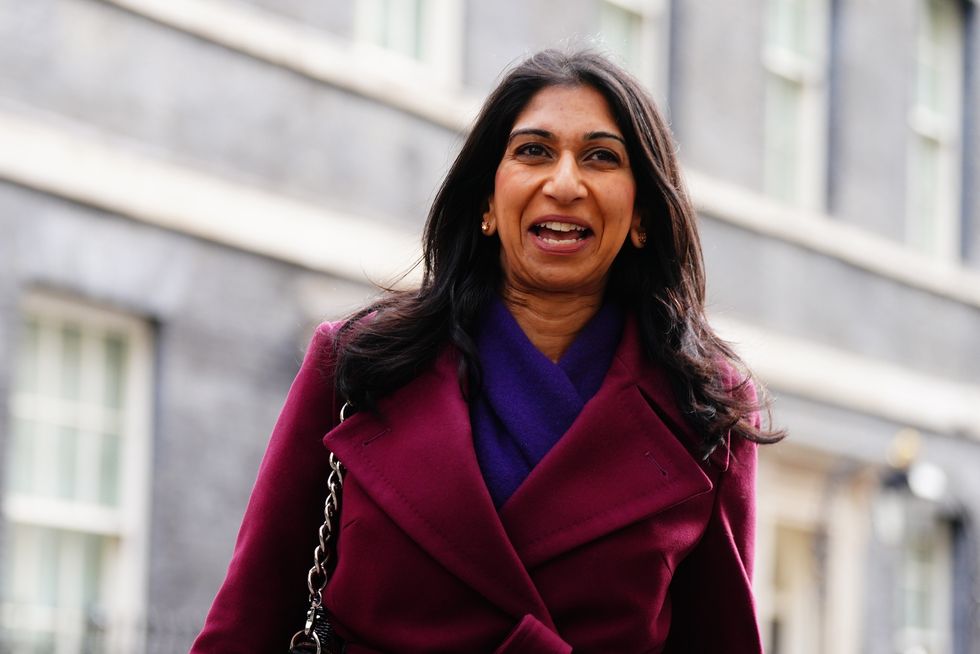 Suella Braverman
GB News
He added: "What I have actually seen are plenty of examples of effective community engagement and a desire to promote and welcome inclusion in all its forms.
"Trust and confidence starts with how we treat our people; if they cannot be their true selves at work, how can we expect them to police our communities in the best way possible."
After challenging Braverman over her "woke" criticisms, Fotheringham also revealed that 21 out of 43 police forces in England and Wales still have fewer officers now than in 2010.
The limited numbers come after former Prime Minister Boris Johnson backed a recruitment drive to bolster bobbies on the beat by 20,000.