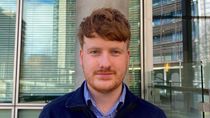 Published: 25/04/2023
-
16:31
The UK has been criticised for its failure to learn from the mistakes it made during the evacuation of British citizens from Kabul in 2021.
Today, Britons began leaving Sudan in military planes as tensions in the country continue to rise.
A temporary ceasefire was introduced on Tuesday morning to ensure citizens could leave the war torn country.
But Lord David Alton said the Foreign Office did not have "sufficient preparation" for events of such magnitude.
Speaking to GB News' Mark Longhurst he said: "We should have learned more of the lessons, it's not directly comparable, but more of the lessons from what happened in the shambolic withdrawal from Kabul with the Taliban taking power again in that country. So there are lessons to be learned from this.
"I don't think you can start pointing the finger at any one individual, but I don't think that the Foreign Office have actually got sufficient preparation in hand for situations like this when they unravel.
"We're always told afterwards, we're self congratulatory about how good people have been, but we don't put right the fundamental things of how to deal with situations of this kind.
"What we're seeing at the moment is proof of the old African proverb, which is that when the two elephants fight, then the thing that gets trampled is the grass and it's the ordinary people of Sudan.
"Let's not lose sight of them in talking about the evacuation of our own civilians.
"There are 60 million people at the present time in Sudan who are at risk of famine and starvation because of the upheaval and conflict that is taking place."
Tune in to GB News Live, Monday to Friday from 12pm, only on GB News.