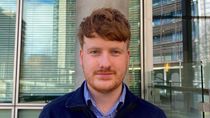 Published: 26/04/2023
-
13:28
Updated: 26/04/2023
-
16:28
A British national who spent over £2,000 escaping from Sudan has questioned why it has taken the British Government so long to get British citizens out of the country.
Rozan Ahmed managed to escape Sudan and is currently in Aswan, on the border of Egypt.
The activist joined Andrew Pierce and Bev Turner on GB News to detail the experience fleeing the conflict, explaining that they felt they had "no choice" but to leave.
"The Sudanese communities came together, mobilised and organised ourselves to get ourselves to the border and escape essentially.
"As a British national of Sudanese origin, I felt I had no choice but to take this route, which I feel in many ways was a blessing in disguise because it is the people that have kept me together.
"Unfortunately there was no other means of getting out and I'm very grateful that I have managed to reach safety but my heart is very much with the people of Sudan and those that haven't been able to find a way because it isn't easy, it isn't safe.
"It's a massive, massive risk to go out on the streets and drive and attempt to move in the midst of war."
Ahmed continued: "It was a harrowing, harrowing journey. But I'm here now and I hope to get back to the UK very soon."
Asked about feeling let down by the British Government, Ahmed said: "I think I need to know more. I need to understand, you know, why it had taken so long.
"I don't think disappointment is the word. I think real wonderment is the word.
"If there is difficulty in getting us out as British citizens, then let us know why. You know, a lot of us felt like we didn't have a choice.
"We just had to do what we could to get out. My mother needs me and I had to find a way. I have no words to be honest."
Watch the interview in full above.
To The Point is live, Monday to Thursday from 9:30am, only on GB News.