By Anna Fox
Published: 10/06/2022
-
08:40
Updated: 14/02/2023
-
11:05
Comedian Ricky Gervais has insinuated that his fans have been "reported for hate crimes" for laughing at the wrong parts of his new material.
Yesterday evening, the comedian took to the stage of the Leicester Square Theatre in London, sampling new content for his upcoming stand-up show titled Armageddon.
---
Earlier this year, Gervais admitted he was "trying to get cancelled" with jokes featured in Armageddon, saying: "I'm treating it like it's my last one ever. It won't be, but I want to put everything into it. I want to try and get cancelled. No, I just want to go all-out there."
Strong reactions have been reported from audience members, with The Office creator jokingly claiming how the people attending his show, failed to laugh at the appropriate moments.
In a tweet earlier this week, Gervais said: "Another amazing audience at @lsqtheatre for my #Armageddon new material night.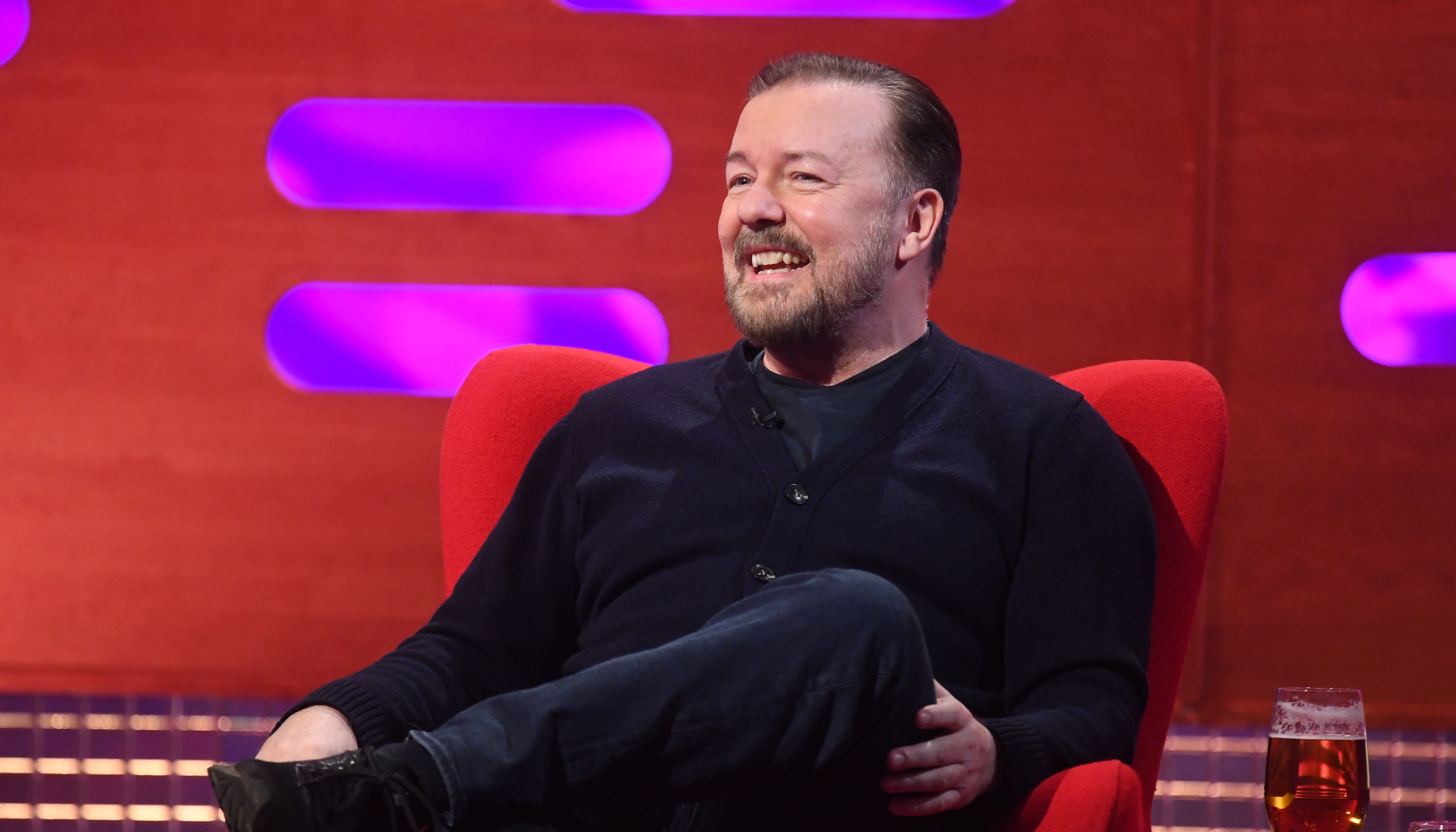 Comedian Ricky Gervais said he reported fans for "hate crimes" after laughing at wrong parts of his stand up
Matt Crossick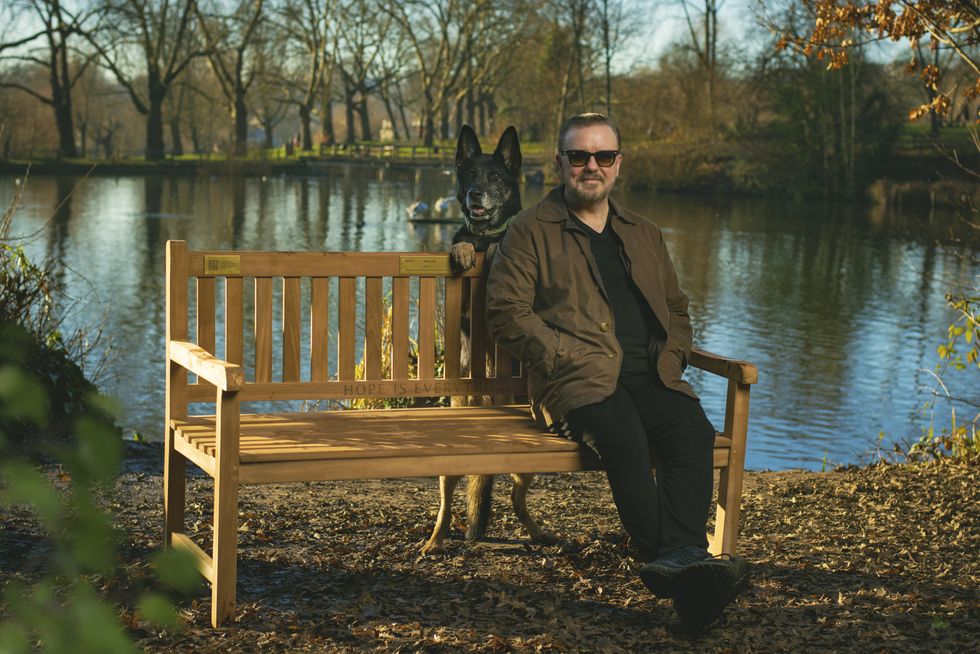 The comedian is notorious for joking about contemporary issues, sparking debate among the transgender community
Netflix
"They laughed at things that shouldn't be laughed at and I have reported them all for hate crimes. I'll do more soon."
The comedian's latest remarks follow a dispute over jibes he made about the transgender community in his Netflix special SuperNature, when he said, "old fashioned women" are "the ones with wombs" and then joked about transitioning to become "Vicky Gervais".
Gervais maintained his stance, adding how he supports trans rights, saying: "It's mad to think joking about something means you're anti-it."
He slammed critics of his new Netflix special, after his set took aim at cancel culture and "virtue signalling" with material on trans issues, AIDS, and "female comedians".
The Office creator begins his show by telling his audience it isn't really a show, but is "basically a bloke talking" – using the opportunity to try and fail to recall any "female comedians".
The quip is followed by a disclaimer.

The 60-year-old quickly points out that he doesn't harbour any sexist attitudes and that the show will be laden with irony.
In the UK, Stonewall has attacked him for "making fun of trans people".
Despite the backlash, fans took to Twitter to share how much they enjoyed the performance.
Cathy Garside replied to his tweet, saying: "A gloriously uproarious evening was had by all, I'm sure & I can't wait for the final version!"
Nathan Wilson tweeted his reply, adding: "Fantastic night Ricky, cannot wait to hear the 'voices' on the final set list…. Cried with laughter once again thank you."