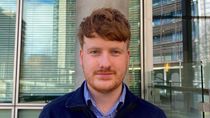 Published: 19/04/2023
-
16:15
Nigel Farage has hit out at the Welsh Government's plans to pay a £1,600 allowance to migrants arriving in the UK.
Earlier today, Rishi Sunak attacked the policy claiming it was undermining the work the Government was doing to stop Channel crossings.
In PMQs, the Prime Minister said: "We are stopping the boats, Labour is paying for them."
Now, GB News' Nigel Farage had said the scheme is "beyond comprehension", adding that it will only add to the existing problem of migrants entering the UK illegally.
Joining Dan Wootton, he said: "Given that of a survey done last year released under FOI, 98 per cent of migrants had dumped their ID.
"If you come at age 17, at age 18, and get £1,600 a month benefit, I promise you there won't just be dinghies crossing to Dover, there'll be much bigger boats coming straight into Cardiff Bay, with people with no documentation claiming they're 17 years and 11 months old, waiting to take the money.
"It's almost beyond comprehension. Perhaps what it is showing us is how mad devolution is becoming. I mean, you know, in Scotland, you know, a double rapist turns up in court with a wig on, he's sent to a women's prison and that brings down Sturgeon, thank goodness, and Drakeford, just appears to have gone completely and utterly mad in every regard.
"I have been predicting this disaster for the last three years, I've been calling for two years for a national emergency to be declared."
Tune in to Dan Wootton Tonight, Monday to Thursday fom 9pm, only on GB News.