By Tom Evans
Published: 22/08/2022
-
20:02
Updated: 14/02/2023
-
10:43
On Monday, GB News revealed that the number of Channel migrants crossing in a single day this year has been smashed.
Responding to estimates that more than 1,000 migrants were detected on small boats, GB News' Nigel said "it has been really busy in the Channel".
---
But he added that Brits need to get real about the scale of the crisis and can no longer blame Paris.
He said: "If the French authorities are really going to police 60 miles plus of French beach they'd need 10 or 20 thousand troops on the beaches.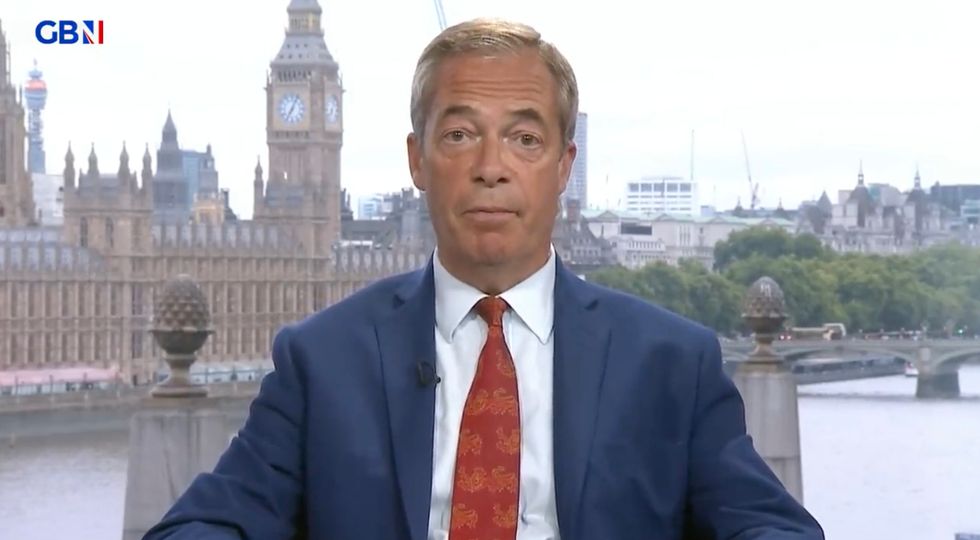 Nigel Farage presenting his GB News show from Westminster
GB News
"It is now virtually impossible.
"The problem isn't the French. Let's stop blaming everybody else.
"The problem is us: we didn't complete Brexit. We didn't get a proper Brexit. We haven't got back control of our borders."
It comes after GB News' Home and Security Editor Mark White revealed exclusive footage showing migrants jumping on board lorries in Calais.
Over the weekend, weather conditions were too poor in the Channel for small boats to safely navigate.
But with calm conditions, and very light winds arriving on Sunday evening, the first boats since the end of last week took to the water.
In an average year, around 8,000 people are detected trying to cross inside lorries and other vehicles.
Although thousands of mainly young men have been detected by enhanced Border Force checks at UK ports, there are no estimates for the numbers who have made it into the UK undetected.
Figures show that more than 90 percent of those detected onboard lorries go on to claim asylum.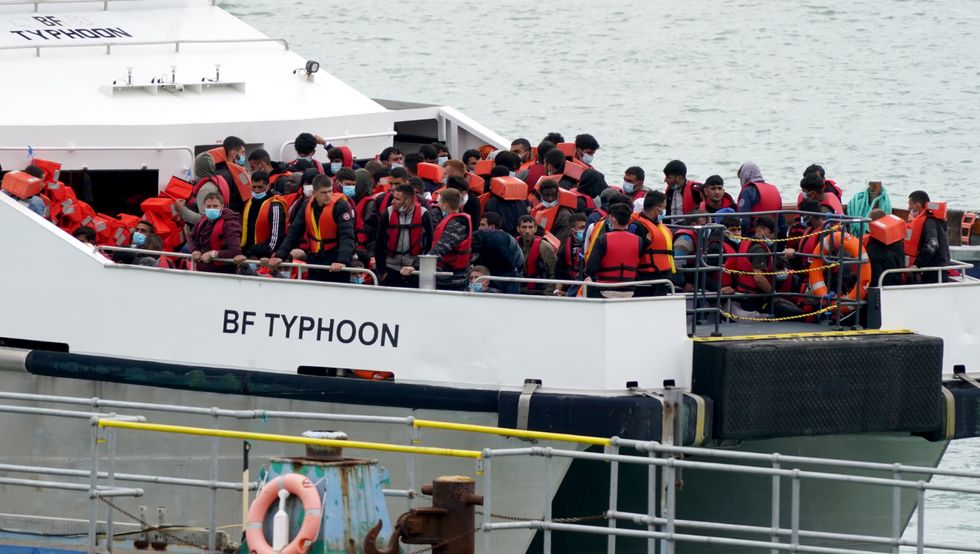 Migrants arriving in the Channel
Gareth Fuller
But it is believed many of those who make it successfully to the UK hidden in vehicles go on to work in the illegal economy.
A Government spokesperson said: "No one should be putting their lives at risk in the hands of people smuggling gangs by getting into dangerous, unventilated lorries.
"We have robust measures in place to detect clandestine entrants and stop them crossing the Channel – this includes conducting regular searching of freight and the deployment of detection dogs to find migrants hidden in vehicles.
"The UK continues to work with French partners to tackle illegal immigration more widely, including disrupting organised crime groups who facilitate illegal entry into the UK."