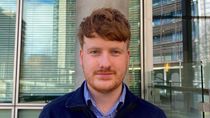 Published: 06/04/2023
-
12:48
Updated: 06/04/2023
-
12:49
Nigel Farage has shared his outrage after footage of Albanian migrants burning their IDs before crossing the Channel surfaced online.
In the footage, what appear to be Albanian migrants in life vests on a beach setting fire to their personal belongings.
Reacting to the footage, Farage said: "So last year when I was in the channel, we managed to film people throwing their iPhones and their documents into the English Channel.
"Nobody had seen that before. What you're seeing there are people, and that is Albanians, because it's Albanian music and words and they're burning their rucksacks.
"They're burning all their ID documents before they make the crossing. And this is the point. It isn't just large numbers of young males coming into the country, it's large numbers of undocumented young males who we can't check for previous criminal records."
Farage is live, Monday to Thursday from 7pm, only on GB News.