Published: 18/03/2022
-
13:01
Nicola Sturgeon has been left red-faced as it's revealed more than half of Scots want independence talks to cease amid the ongoing war in Ukraine.
The new poll found that 59% of Scottish adults would like talks on the timing of Ms Sturgeon's Indyref2 postponed, while 29% believe discussions should continue.
---
The poll, by Savanta ComRes, surveyed 1,008 Scots aged over 16 between March 10 and 16.
It also revealed support for a No vote is at 52% and support for Yes is at 48% – once the "don't knows" are removed.
The findings come a week after SNP leader at Westminster, Ian Blackford, hinted at a possible delay to the independence plans.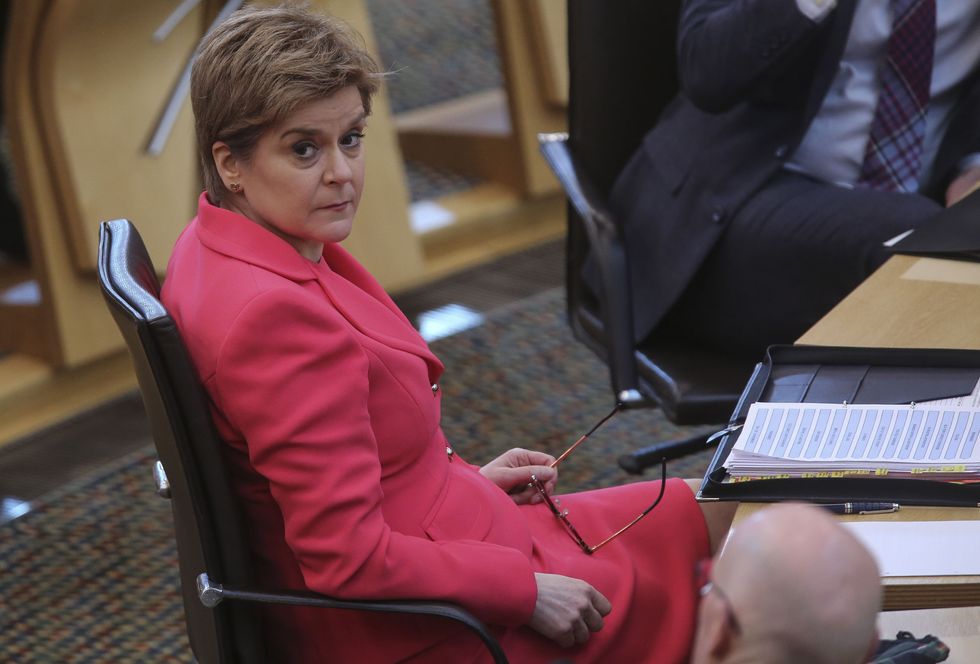 Scotland's First Minister, Nicola Sturgeon
Fraser Bremner/Daily Mail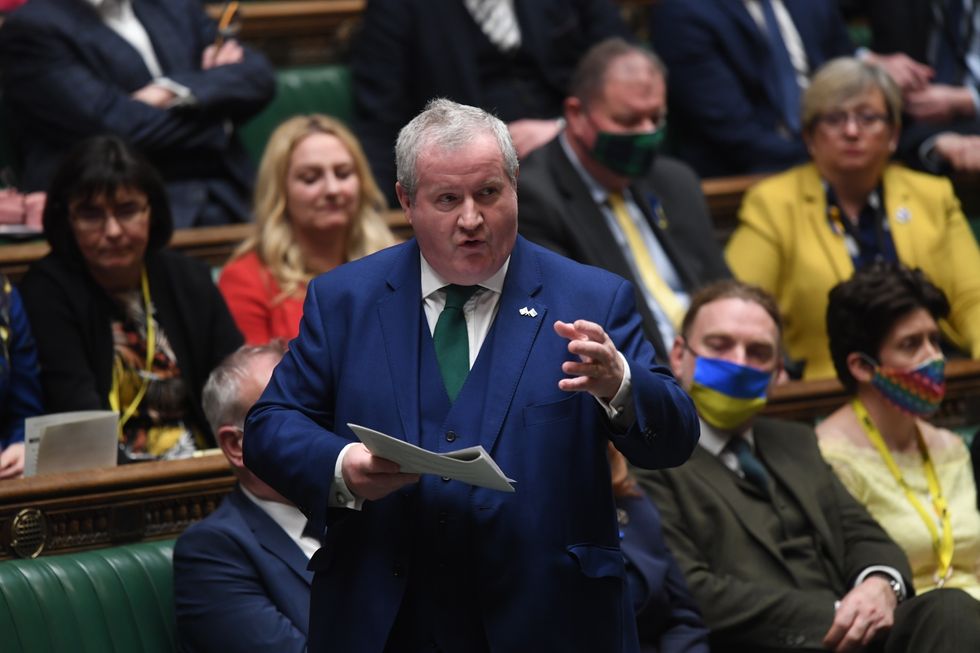 SNP leader at Westminster, Ian Blackford during Prime Minister's Questions in the House of Commons
UK Parliament/Jessica Taylor
The MP for Ross, Skye and Lochaber said a referendum should be held in a "timely manner" and said the SNP must be "mindful of where we are" following Russia's invasion.
He said: "We have got to be respectful of the responsibilities that we have in the short term, but I'm also respectful to the principle that we have a mandate for an independence referendum.
"I want that referendum to take place in a timely manner. I want us to be able to execute the mandate that we have."
Mr Blackford continued: "To those that are expressing a desire for us to get on with our job, of course, we will do so, but we have to be mindful of where we are."
Respondents of the poll were also asked whether discussions on the timing of a referendum should stop due to the cost of living crisis.
Some 52% said they should stop, but 38% said they should continue.
The poll was carried out as Vladimir Putin's military advance in Ukraine entered its third week.
Residential areas in the Eastern-european country continue to be targeted by Russian missiles and the number of Ukrainians displaced is estimated at 4 million.