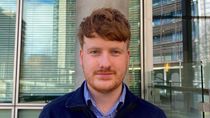 Published: 19/04/2023
-
15:24
Bexhill locals have shared their anger at plans to house migrants in the town's hotels, slamming their local MP for not doing more to prevent the rollout of the scheme.
Huw Merriman MP did not support the proposals but has faced criticism for not pushing back more, with some questioning claims he only found out about the plans at short notice.
Bexhill Radio Presenter, Lyn Watts, spoke to GB News' Ray Addison about reaction from locals, who feel let down by their MP.
She said: "I've never known locals feel so strongly about it. They feel very let down and very disappointed by their local MP because although he says he doesn't support it, they feel insulted because he said 'oh not in my backyard'.
"But he doesn't live here and they don't quite believe that he only found out about it at short notice.
"The real anger is the fear of firstly that they say there's going to be 1200. We all know that they end up with more than that. It was built for 500, it's just not big enough."
Patrick Christys is live, Monday to Friday from 3pm, only on GB News.