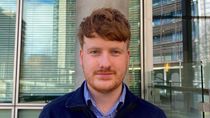 Published: 14/04/2023
-
12:13
Michael Gove has been criticised for ignoring the UK's need for more homes as the Government unveiled its plans to impose new laws on people using second homes for holiday lets.
Under new plans, converting homes into short-term holiday lets will require planning permission in an attempt to stop residents being "pushed out of cherished towns".
Michael Gove said: "Tourism brings many benefits to our economy but in too many communities we have seen local people pushed out of cherished towns, cities and villages by huge numbers of short-term lets.
"I'm determined that we ensure that more people have access to local homes at affordable prices, and that we prioritise families desperate to rent or buy a home of their own close to where they work.
"I have listened to representations from MPs in tourist hot spots and am pleased to launch this consultation to introduce a requirement for planning permissions for short term lets."
But estate agency owner, Jeremy Leaf, said Gove was ignoring wider issues facing the UK.
Joining Stephen Dixon and Ellie Costello on GB News, he said: "I think there's always this balance between living there and stifling business, as they say.
"I think the balance is probably out of kilter in lots of these areas. And it's a question of trying to grab that control back for local people.
"Of course there's a bigger political issue. We're not building enough home or to making them available for people to particularly affordable ones to buy into rent."
Tune in to Breakfast on GB News, every morning from 6am.