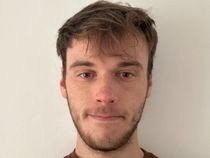 By Ben Chapman
Published: 19/07/2022
-
11:35
Updated: 14/02/2023
-
10:49
Meghan Markle was spotted emerging from a lunch date with feminist activist Gloria Steinem during her trip to New York City.
The Duchess of Sussex wore a pair of Bermuda shorts by Dior, coupled with a Nia clutch bag by Cult Gaia, which retails at £376.
---
On Monday, she was seen stepping out of the Crosby Hotel in Soho with Ms Steinem, before visiting an Italian restaurant with Prince Harry and a group of friends, where the Duchess made her third outfit change of the day.
Meghan was spotted leaving the stylish establishment in the evening with her husband in a black and white jumpsuit, just hours after Harry delivered a speech at a United Nations (UN) event marking Mandela Day.
The Duchess' trip with Ms Steinem comes after the pair joined forces to deliver a Vogue feature where they spoke out about the importance of normalising conversations regarding women's health, after the Supreme Court's decision to eliminate the constitutional right to abortion.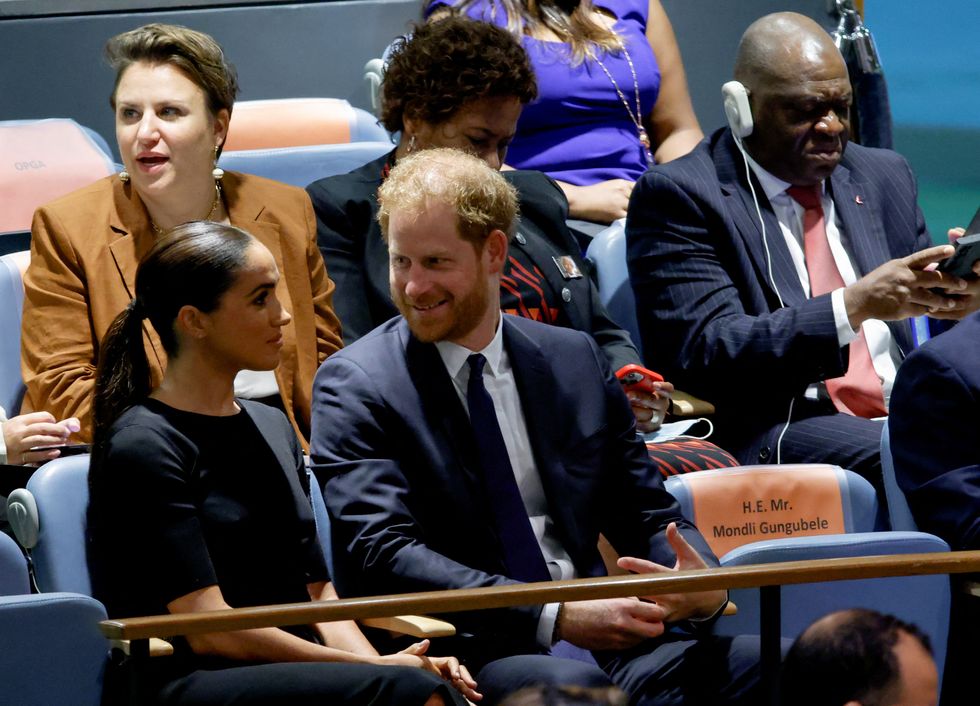 The Duchess of Sussex is seen in her first outfit she wore in public on Monday at the UN speech
EDUARDO MUNOZ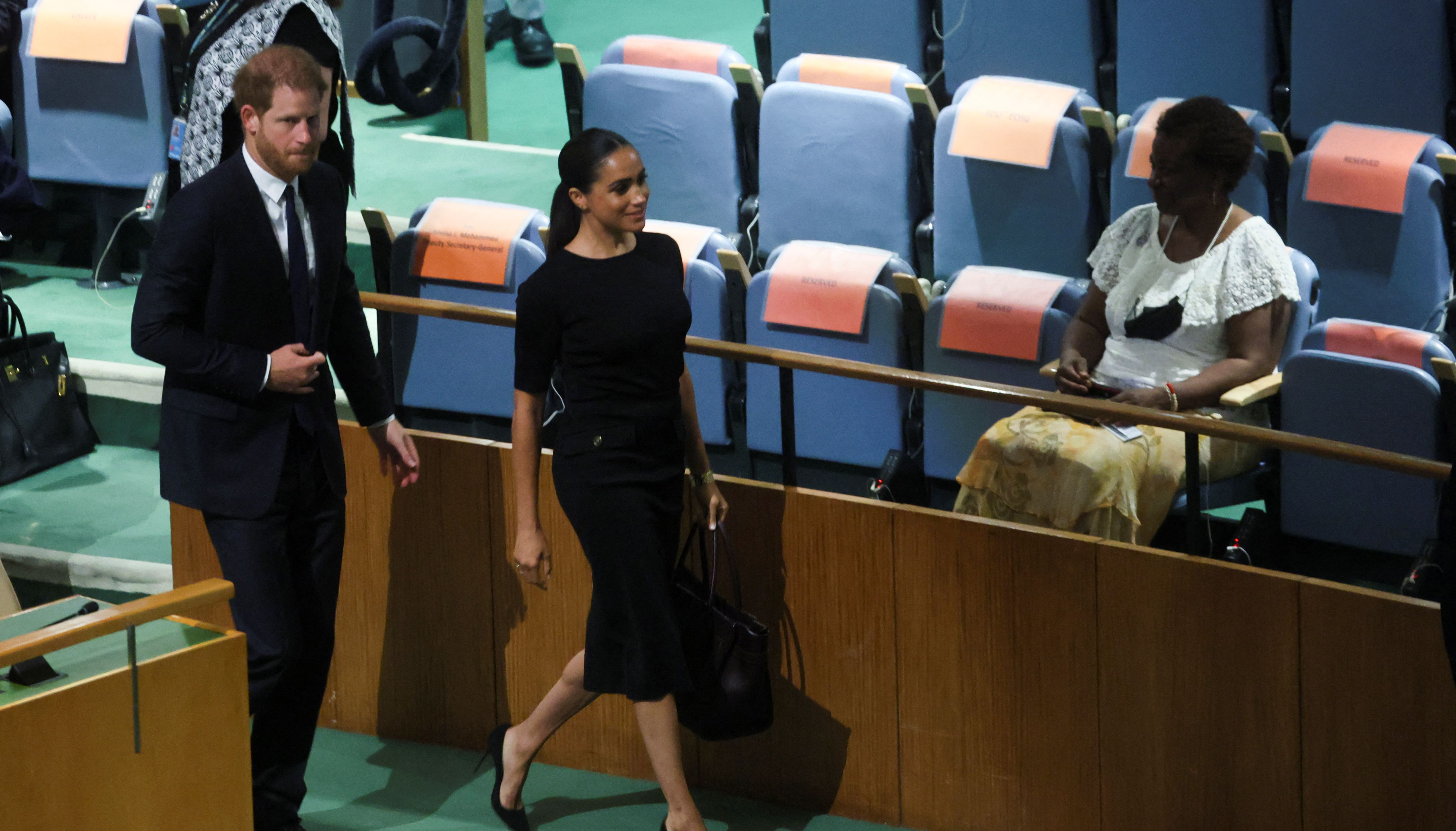 Meghan met with feminist activist Gloria Steinem following the conference
SHANNON STAPLETON
The 40-year-old has grown close to the activist in recent years, trading political ideas as recently as 2020, where they sat down to discuss voting and representation at the polls.
After the lunch, Meghan made her third outfit change of the day to join the Duke and friends at a swanky Italian restaurant, hours after Harry had called for climate action in his UN speech.
The Duchess flaunted a luxurious range of accessories at the dinner, including a $350,000 engagement ring and wedding band, and Princess Diana's $23,000 Cartier Tank Watch.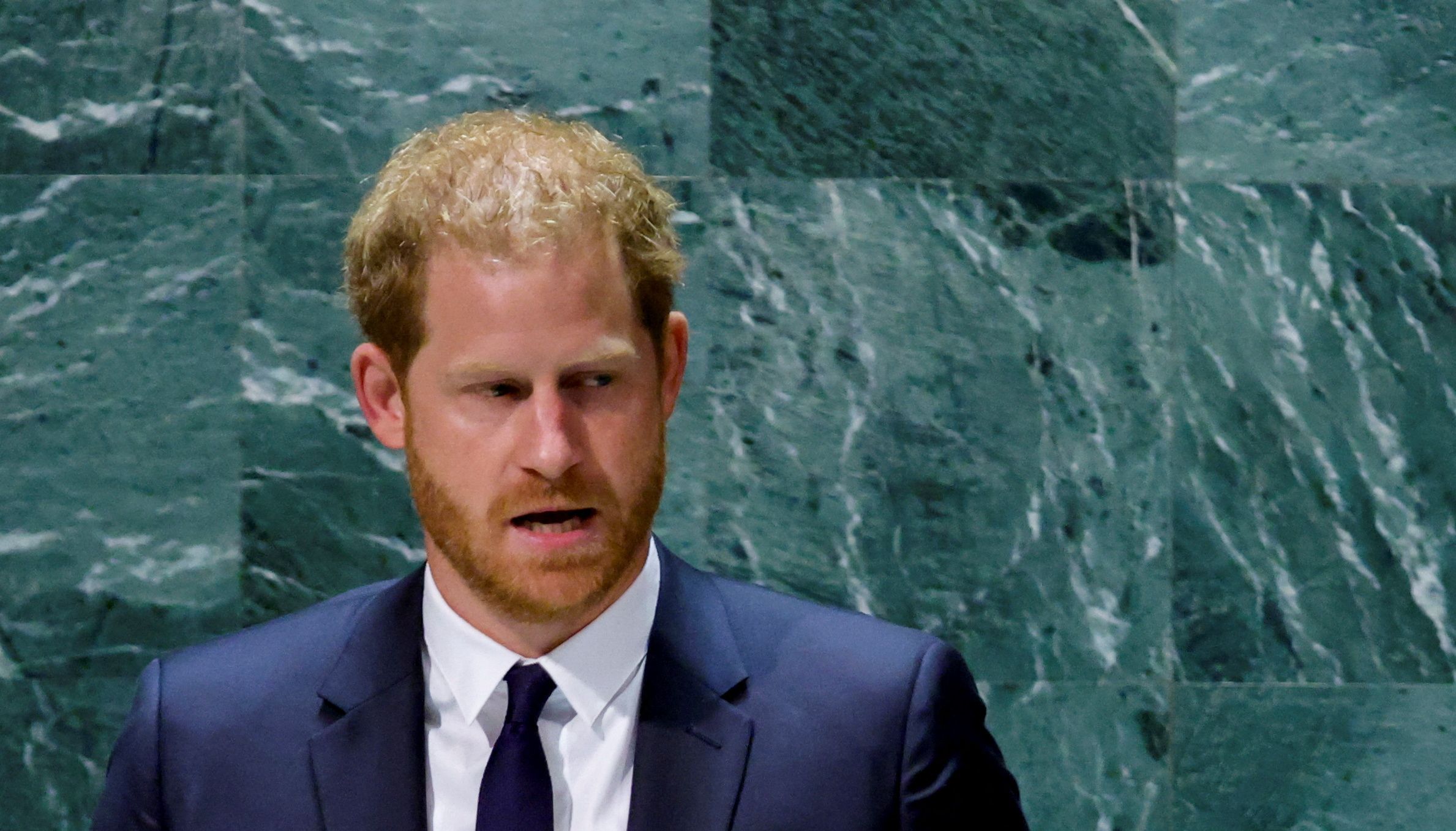 Prince Harry issued a stark warning about climate change in the speech
EDUARDO MUNOZ
Hours before, Harry had told the UN conference that we are "witnessing a global assault on democracy and freedom".
He said: "This crisis will only grow worse, unless our leaders lead, unless the countries represented by the seats in this hallowedhallmake the decisions – the daring, transformative decisions - our world needs to save humanity."
Harryspoke about a 1997phototaken in Cape Townof Nelson Mandela andhis late mother Diana,Princess of Wales, which he said hangs on his wall.
He said: "When I first looked at the photo, straight away, what jumped out was the joy on my mother's face.
The playfulness, cheekiness even, pure delight to be in communion with another soul, so committed to serving humanity."
Harrydescribed Africa as a "lifeline," saying: "It's where I felt closest to my mother and sought solace after she died, and where I knew I found a soulmate in my wife."
Harryand Meghan moved to the US two years ago to lead a more independent life.

Theylive in California with their twochildren.