By Anna Fox
Published: 14/06/2022
-
08:58
Updated: 14/02/2023
-
11:02
In an exclusive GB News Interview, the Mayor for the West Midlands said it wasn't until he reached his late 20s that he became sure about his sexuality but that he went public as he felt it was the right thing to do.

Speaking to Gloria De Piero, Mr Street said the way his announcement has been treated was a "credit to modern Britain".

---
In a wide-ranging interview the 59-year-old also spoke candidly about his anger over the recent Partygate scandal saying it had made his chances of re-election harder but that it was a battle he determined to win.

Mr Street was the first openly gay directly-elected metro mayor in the UK, winning the mayoral election in 2017.
In the exclusive interview, Gloria probed Mr Street as to whether he felt like a trailblazer.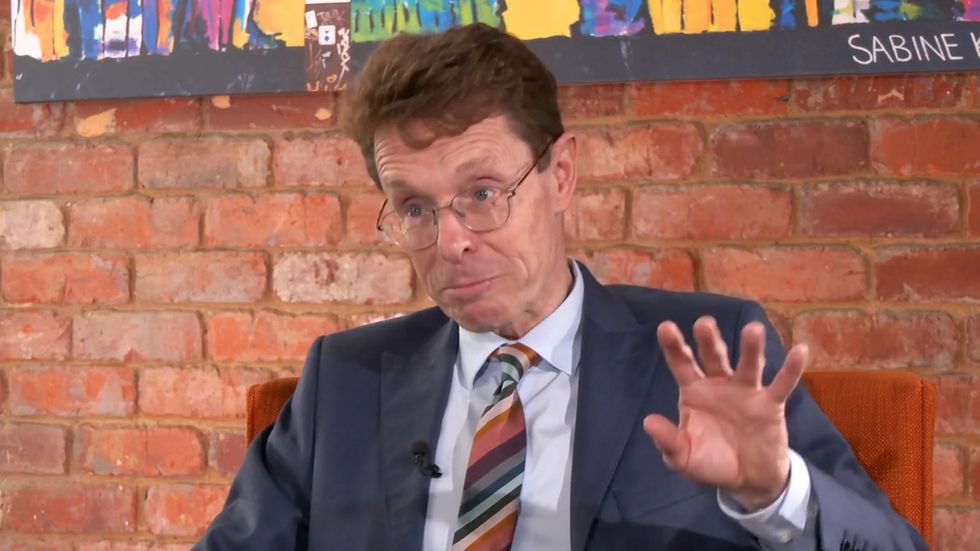 Andy Street
GB News
He said: "No, there were only eight of us, so it wasn't a huge group to be to be a trailblazer amongst, but I was very clear standing in a role like that.
"People needed to know who you were, what your values were, and what makes you tick.
"So the fact that I was gay you needed to be on the public record, so I just did it. It makes absolutely no difference to how I do my job, but people needed to know, and that was all it was, and I didn't sort of feel I was a trailblazer in anyway.
"Probably 30 years too late for any of that."
Gloria then probed him on the notion that he only realised he was gay when he was 30.
Mr Street replied: "Yeah, that's about right, yeah?"
He expanded upon claims that he discovered his sexuality later in life, stating: "I know for many people they know when they're five or six.
"Some people say, some people say sooner, but for me it was much later in life, really."
The mayor touched on how "normative pressures" affected his decision to accept his sexuality during his early life, adding how in his late 20s, he began to accept himself.
His decision to publicly acknowledge his sexuality has not affected his role as mayor, he adds, stating: "Apart from in the interviews like this, no one ever mentions it in my daily life and this is, I think a huge credit to modern Britain.
"It is utterly irrelevant."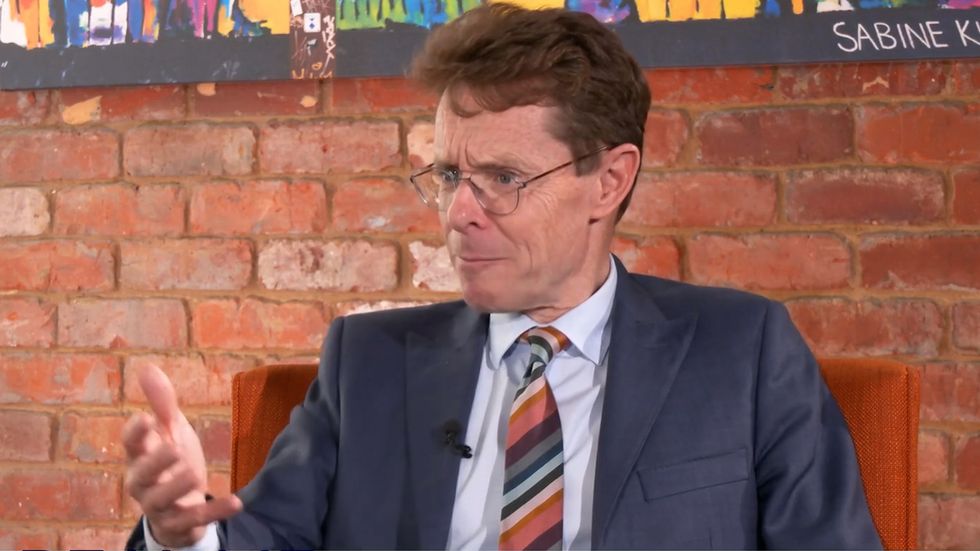 Andy Street
GB News
MP Michael Fabricant is a close friend of Mr Street's, with the pair sharing their holiday home in Snowdonia.
When asked about his relationship with Mr Fabricant, Mr Street stated how the two were friends, adding: "I would probably say he's my best friend."
Mr Street reflected upon his long friendship with the MP of Lichfield, adding: "If you're not married with kids, you do need a different group of intense friends to provide that sort of support network, and Michael has been an intense friend for many, many years."
Gloria questioned Mr Street about his education, noting how he studied PPE at Oxford, alongside chairing the Conservative Association at Oxford.
Mr Street emphasised his background stating how he came from a "very normal average Birmingham family" adding how he did not partake in the Union which current Prime Minister Boris Johnson was famously involved in.
The West Midlands Mayor recently made a statement regarding the Commonwealth Games which are set to begin in Birmingham later this summer.
The statement followed an agreement between rental company Airbnb and the Birmingham 2022 Commonwealth Games, urging people to rent room in their homes for visitors to the games.
He said: "With more than a million people from all over the world expected to visit Birmingham and the West Midlands over the course of the Commonwealth Games later this summer, I am delighted that Airbnb has come onboard as the official hosting provider for Birmingham 2022.
"This move means that as well as locals having the opportunity to earn additional income through home sharing, visitors will also get to experience our great region in an even more authentic and connected way.
"Birmingham and the West Midlands is excited about offering both athletes and visitors a unique and one-of-a-kind Games, and this partnership is testament to that."