By Tom Evans
Published: 06/05/2022
-
13:39
Updated: 06/05/2022
-
17:54
Sir Keir was pictured drinking beer after eating a takeaway in Durham City on April 30.
He was filmed drinking the bottle with colleagues in Labour MP Mary Foy's office, as he prepared for the Hartlepool by-election.
---
Sir Keir insists it was not a breach of regulations because it was merely a meal break during a working day.
But Durham Police have now confirmed that an investigation is under way "following the receipt of significant new information over recent days".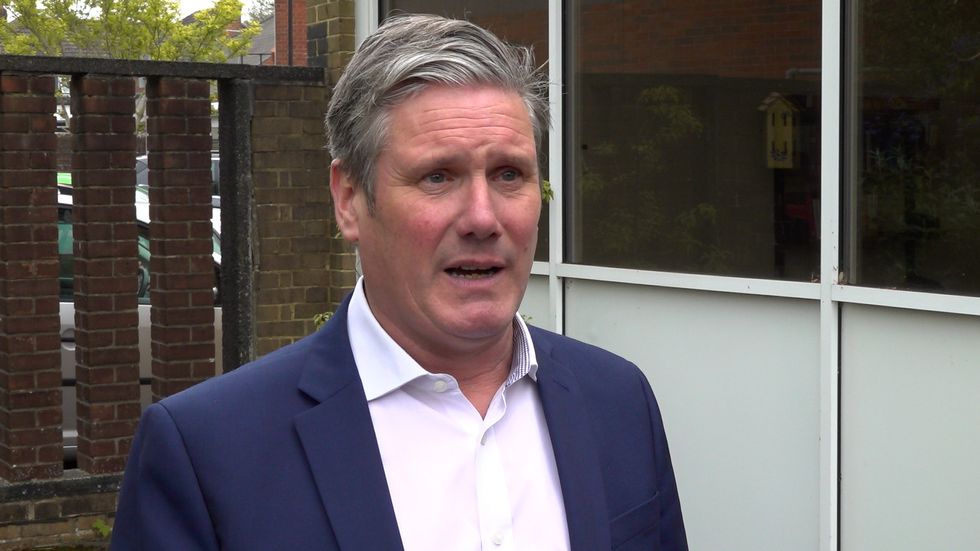 Sir Keir Starmer
Peter Cary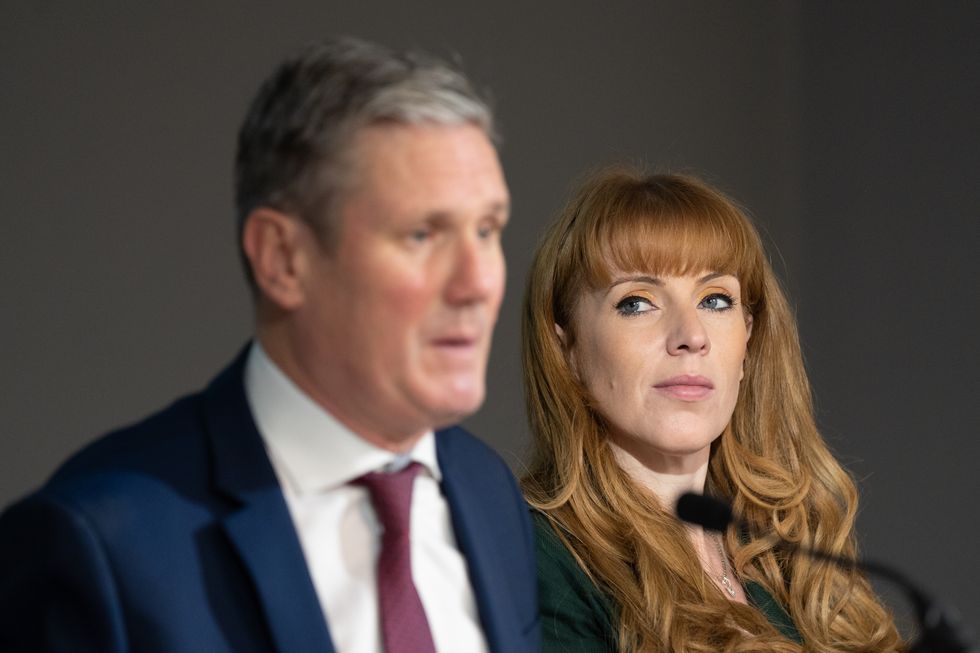 Sir Keir Starmer and Angela Rayner
Stefan Rousseau
In a statement, the force said: "Earlier this year, Durham Constabulary carried out an assessment as to whether Covid-19 regulations had been breached at a gathering in Durham City on April 30 2021.
"At that time, it was concluded that no offence had been established and therefore no further action would be taken.
"Following the receipt of significant new information over recent days, Durham Constabulary has reviewed that position and now, following the conclusion of the pre-election period, we can confirm that an investigation into potential breaches of Covid-19 regulations relating to this gathering is now being conducted."
Richard Holden, the local Conservative MP who urged police to investigate the incident, claims he is "delighted" at the news.
He said: "After seeing all the evidence so far, I think it's the only reasonable conclusion anybody could have come to."
Mr Holden added in his comments to The Telegraph: "After denying that there should be any investigation for weeks, I'm glad that the actions of the Labour leader, the deputy leader and the senior staff will now be properly looked at.
"I await the outcome of their enquiries."
Even if Sir Keir is found to have breached Covid regulations, it is unlikely he will receive a fixed penalty notice as Durham Constabulary has insisted it does not issue fines retrospectively.
A Labour Party spokesperson said: "We're obviously happy to answer any questions there are and we remain clear that no rules were broken."
Shadow Attorney General Emily Thornberry has said Labour will cooperate with Durham Police.